Top 5 Trend In Web Development To Keep An Eye In 2018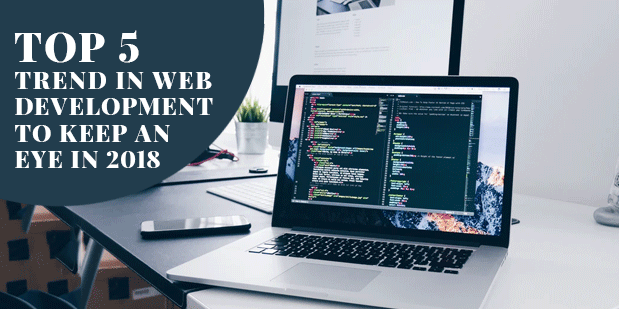 The web development world is changing at a rapid speed. As new technologies emerges and user expectations are increasing day by day, we can find a continuous flow of new apps, websites, functions and features etc. It is the changing needs of the people that web developers should keep a tap. It is better to be tuned in the industry standards to create a major impact.
This is 2018 and we should know the trend in the industry. Let us discuss the web development trend to look in 2018:
Single page websites
According to a research conducted by web development company India, around 52.2% of all website traffic is generated from  mobile devices. The browsing habit has changed and it is getting more and more important to make the website mobile friendly.
A single page website can be a solution to entice users with speed and simplicity. Single page website has one single webpage. This kind of webpages are simply divided into logical sections. Users only need to scroll down in a continuous motion or click on anchor link to land up in relevant section. For users, single page websites looks good in all kinds of devices and great for users which brings better conversion.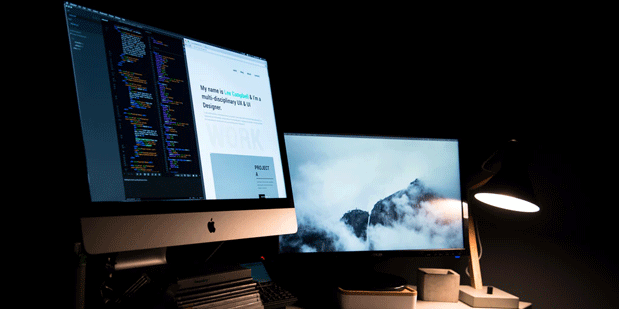 Discard flash
Some trends are already bygone and 2018 is the year when you should bid adieu to using flash. From a long time, flash was a protocol which was used for displaying animations. In 2015, after Apple, Google automatically started converting adobe flash ads to HTML5. In 2017, it was officially declared that after 2020, flash player will no longer be updated or distributed. There are several factors to discard flash which include security issues, crashes, compatibility and lack of mobile browser support. HTML5 is much more secured, low in maintenance, high performance which help web developers to create SEO friendly animation.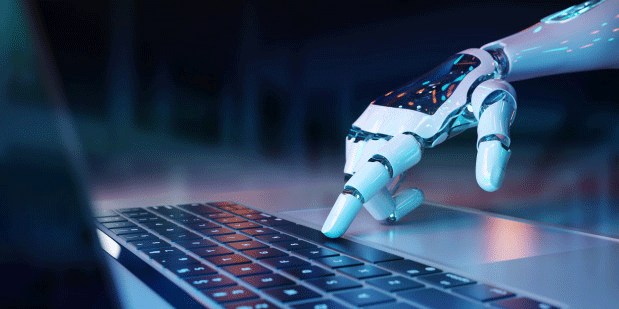 Artificial intelligence
It seems that AI will be with us for some more time. In this highly connected world, users have high expectations. This is the era of 24/7 services for getting access to various kinds of information at any time of the day, this is where chatbots are helpful. Chatbots now a days are really important and it is estimated that 80% of business by 2020 will have integrated chatbots.
Using chatbots means getting a grip on Natural language processing. Natural language can be understood by AI principles. It is expected that context based interactions play a major role and the focus is given on a real time experience.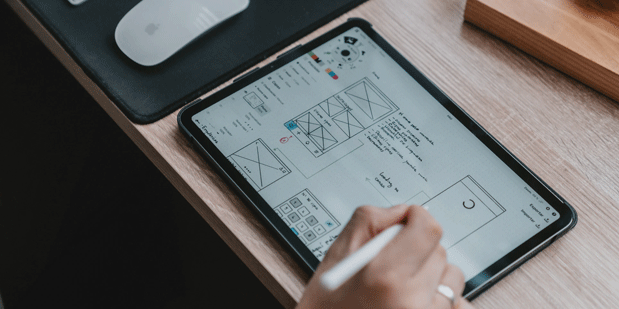 Progressive web apps
The influence of mobile is massive which leds to rise in progressive web apps development. Certified web app developers consider progressive web apps highly useful as it creates relationship over time. These apps looks like mobile apps but works like web pages in the browser. Progressive web apps loads quickly even in disturbing networks, send push notification, has icon on home screen and best of user experience. PWAs can work offline, they are highly impressive and engaging and loads extremely quick to give an exceptional user experience.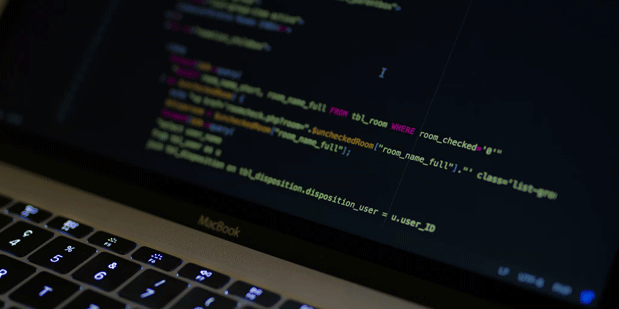 Website push notification
Push notification is not meant only for mobile apps. Websites are also now a days using push notification and engaging more and more users. Brands by the medium of chatbots are trying to communicate with the users. Push notification can make users much more connected and engaged. From development perspective push notifications are easy to set up and offer many benefit in terms of engagement.
These are the five trends of web development which are running in 2018 for getting success.
(Visited 25 times, 1 visits today)