How To Use Background Textures In Web Design?
There are many ways by which textures in web design can be used. You can extensively use this fact for the background of the website, if you take a modern approach and follow some really simple steps. Here's some simple tips to help in using background textures in web design
Let us begin: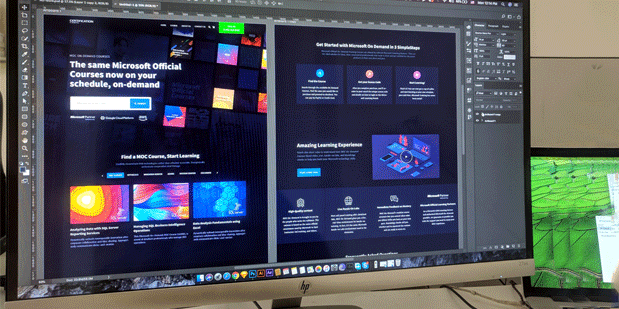 Go simple and understated
Web development company experts suggest that a great background texture should never get noticed by users. It should as clean and invisible as possible. The background should be selected in a way that clearly shows all the gradient within the logotype as well as all the event informations needed. A simple background texture tend to have a small or tight repeating pattern and can be almost in any colour. The background should not be a focal point, they are used for bringing attention to other elements of the website.
Use big and bold
In many cases, there can be a need to opt for big and bold texture or pattern. These larger than life background style is meant for design where the foreground is more of a text or user interface element heavy and there should not be any competing image to deal. Using such kind of background can be tricky. From the tilting pattern which should be invisible for users to making the background inadvertently which becomes the main point of entire design. You can keep an eye on the analytics to make sure oversized background texture is working.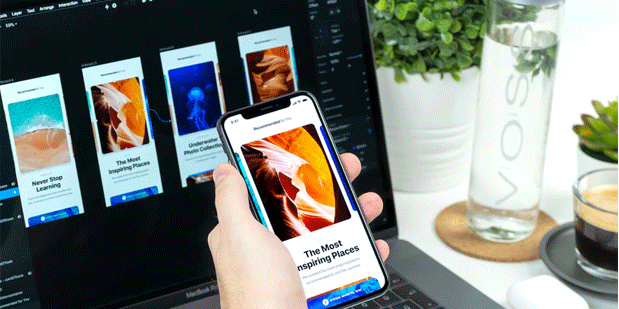 Incorporate a trend
A trendy background texture can make your design look more fresh and modern at the same time. A website with such kind of background, the pattern within the background design creates a depth and texture that help users to focus on various elements such as fonts and call to action.
The layering of texture has an important contribution to the overall effect on the background. Also keep in mind that colour has an important role to play. Colour separate two kind of background with darker elements behind the lighter element.
Use image
A background texture does not have to repeat pattern. Professionals from Web design Jaipur agencies suggest that some of the best background texture also has images that relates to the brand or main messaging to add a visual interest and engagement. The basic trick is to fade the image into the background more effectively. Fading the image means that it drops out of main image area and into the distance.
Using colour variation
The mix and match of colour tone from the same palette helps in creating a bold texture from shapes or lettering. Colour variation from the same family can create a depth and visual interest. You can consider using a combination of colours with giant letters to create a background texture. Without technique such as gradient or shadows, the lines from letterform establish depth and balance. This way you can draw the attention of the eye where the background colour meets and the headline is located.
A great background texture is meant to bring a depth and visual interest to the overall website design. Incorporate these tips and see results.
More Info: https://www.vervelogic.com/logo-design.html
(Visited 61 times, 1 visits today)