The Growing Effect of Coronavirus on New Age Tech Companies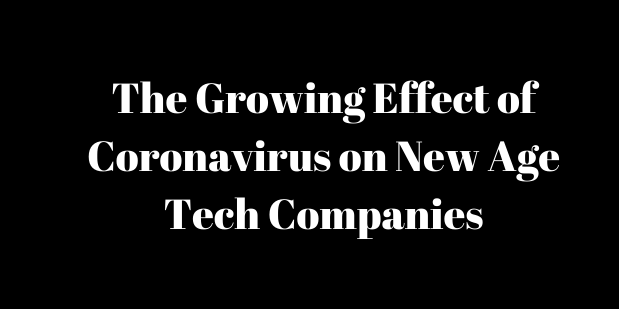 The effect of coronavirus can be seen in every part of the world. If you are a business or job requires traveling and attend meetings then you are the first one who knows about it because the conferences from all around the world are getting canceled due to coronavirus. Absolutely companies are taking a cautious approach to the spread of coronavirus and what it could mean for their employees and clients. Major cities have gone into mandatory lockdown because of which we have seen the major drop in the global economy and we all hope once this coronavirus is brought under control, policymakers are expected to shift their focus to the economy and boost the infrastructure and consumption. However, this is the opportunity for many of the conferencing solutions out there and the technology which is ready to address this outbreak is AR and VR. 
How this technology help?
Imagine sitting in your room, wearing a virtual reality headset and getting the feel of walking into a conference or an expo, or watching a product demo, experiencing sports and beautiful places right from your home. As we all know this is not science fiction anymore, as the coronavirus outbreak has paused millions of lives on our planet, it's the opportunity to have proper use of technology this time. This time VR AR is going to make our lives easy and help in running our business. 
Schools and conferences around the world are closing & looking for solutions to be able to gather a larger group of people to gather and learn without physically present. Many companies from all over the globe are currently active have seen an increase in the sales in their product from the past one month. Companies are selling this is speeding up roll-outs, and also expanding their product lines. Many manufacturing companies are constantly looking for VR services to train their employees, so they don't have to send physical trainers anymore. Since the mandatory lockdown is announced, the number of VR gamers is significantly increased on steam. 
Many big tech giants like Facebook, Google, NVIDIA, Amazon has strictly prohibited their employees to travel anywhere in the world and to conduct the meetings online only. If you use regular methods of video calling then it is very hard to convey some of the nuances of things without having some spatial sense of presence. That's where immersive applications like AR and VR can help us by giving people something more engaging and visually appealing than a 2D video. In this time of the outbreak, it is impossible to conduct an expo rather and delaying but it will surely be going to cause a  loss of money and time no matter your product is ready to launch. Now imagine if you are able to show the assets like virtual cars for autonomous driving. With the help of VR, we could experience it from within the car itself or from another car's perspective, which is something impossible to do without VR. VR can help in situations where precision is required. It also helps people pay attention better, like during lectures or meetings. Let us have a look at what distinct VR companies handling the situation. 
– > LogMeIn a company that enables remote working through online meetings and remote access of devices shares there was a massive increase in new sign-ups as coronavirus outbreak has forced cancellation and postponement of events. Most of the demands are coming from the educational sector as they are considering webinars and online lectures. 
-> IBM is helping its clients with remote capability offerings, upgrading their networks and enabling collaborative technologies to ensure productivity. IBM shared that they were heavily investing in AR and VR for any such condition. 
Where all the world is hit by this outbreak, it seems that virtual reality is the only idea and plan which can save us for the next few months.
Challenges that Lie ahead
-> The production will not necessarily happen at full capacity for the last month or so. This means that even if there is a sharp uptick in VR headset purchases over the next few months, there might end up being shortages due to a lack of supply from China's factories being shut down or running at a significantly lower capacity. As we all China and India are under complete lockdown because of which the number of headsets won't be generated. 
-> VR device sell-through will be significantly impacted by the lack of shopping during the extended lockdown. Online sales will also experience a drop due to supply shortage and insufficient labor for logistics. With retail and company shutdowns being extended, the year-to-year drop will likely grow larger.
-> Testing AR and VR on thousands of users can be tricky at this time. There is a chance that these solutions have not necessarily been built to scale to hundreds or thousands of users, which is an entirely different problem.
Apart from certain challenges, we hope this pandemic sees its end as soon as possible before making every one of us on cripple so that it would take us thousands of years back where we were earlier.
(Visited 17 times, 1 visits today)