10 Best Payment Gateways in the USA for the eCommerce Stores
Online Payment gateways have been in the market for a while now. With digitalization, we have also seen an upgrade in the way we make payments and since the growth of the internet, there is no stopping it. Today we can see the integration of payment gateways into different online businesses. However, it must be pointed out that payment gateways are still in their development stage and we can also see many mobile app ideas revolve around it.
Most of the mobile app development finds the payment gateway methods which makes their application slow and also sticks it in the minds of users. We are not going to see physical payment after a few years and as we can see they mandate online payments at various places. And during the time of this pandemic when it is advised to make online payments, the integration of payment gateway methods in mobile app development services is going to play a crucial role.
Journey of Payment Gateways from the Beginning
It was Stanford Federal Credit Union in 1994 that started providing online banking for its customers. Although people do not understand this mode of payment as they find it too cumbersome to understand at the time, it was still the beginning of something new.
With years ahead, the tech geeks brought in many payment gateways in order to convince people of getting acquainted with this method by offering smooth money transactions. But the main change was seen after many years when the eCommerce platforms utilized the payment gateways to make their interaction with the customer faster and simpler. Nowadays, people from all around the globe rely on online shopping to buy everything they need. Because of which more and more businesses are approaching top IT outsourcing and software development companies in order to create an app for their eCommerce business and want a seamless and secure payment gateway with the mobile app development services.

Top 10 Payment Gateways to Integrate into your Applications
1. Stripe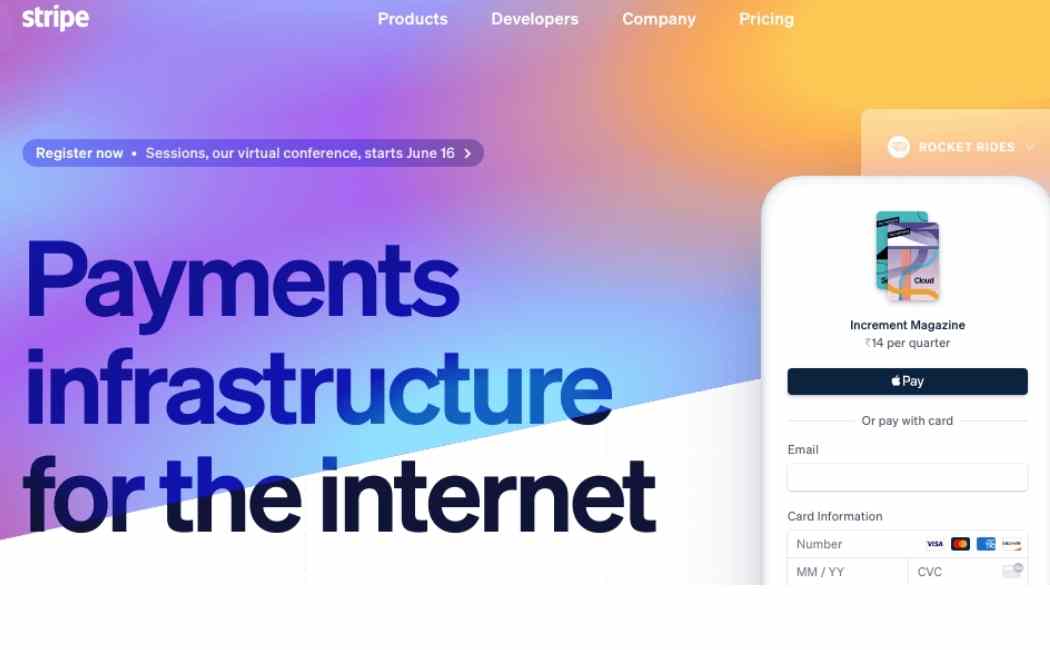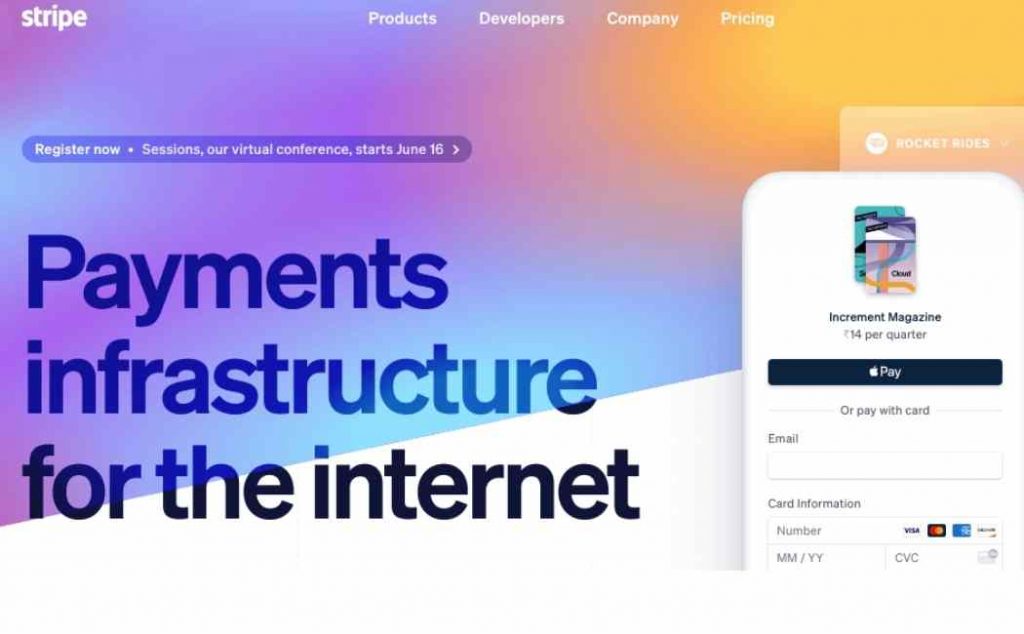 Stripe is an American financial service and software service company that is headquartered in San Francisco, California. Stripe is also known as a leading player in the online payment gateway industry as they offer several payment platforms to bill customers in order to set up a marketplace or to accept payments.
When it comes to online payment the main thing that the users are concerned about is data security and Stripe promises data security along with fast payments and simple methods. Integration of Stripe payment methods to your eCommerce mobile app development will help you optimize rate and take the reach to a global audience.
The latest update in Stripe has brought up a lending feature that provides loans to its users and many such amazing features and services are expected from this online payment gateway giant to make the method fast and simpler.
2. Paypal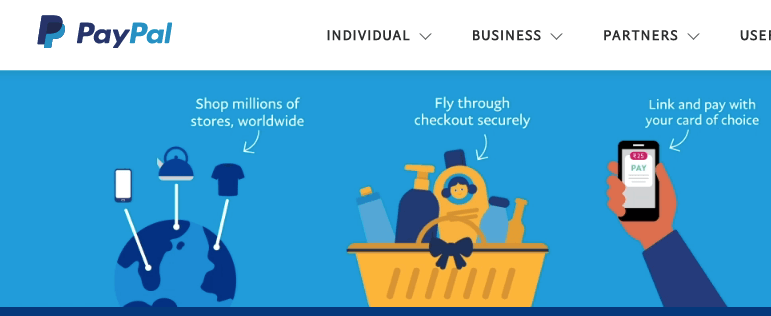 Paypal is a payment gateway that offers its services all across the globe. Everyone knows about Paypal in the USA and globally due to a few reasons. Firstly it is associated with Elon Musk and second its seamless payment gateway method.
The top features like sign up, ease of interaction, 180-day refund option for the users make PayPal accountable among the users. All these top features make Paypal perfect for eCommerce mobile app development. PayPal is free for buyers and can use a debit card or credit card for their purchase. It also offers no setup fees, monthly fees, or gateway fees along with security and a seamless payment gateway method.
3. Authorize.Net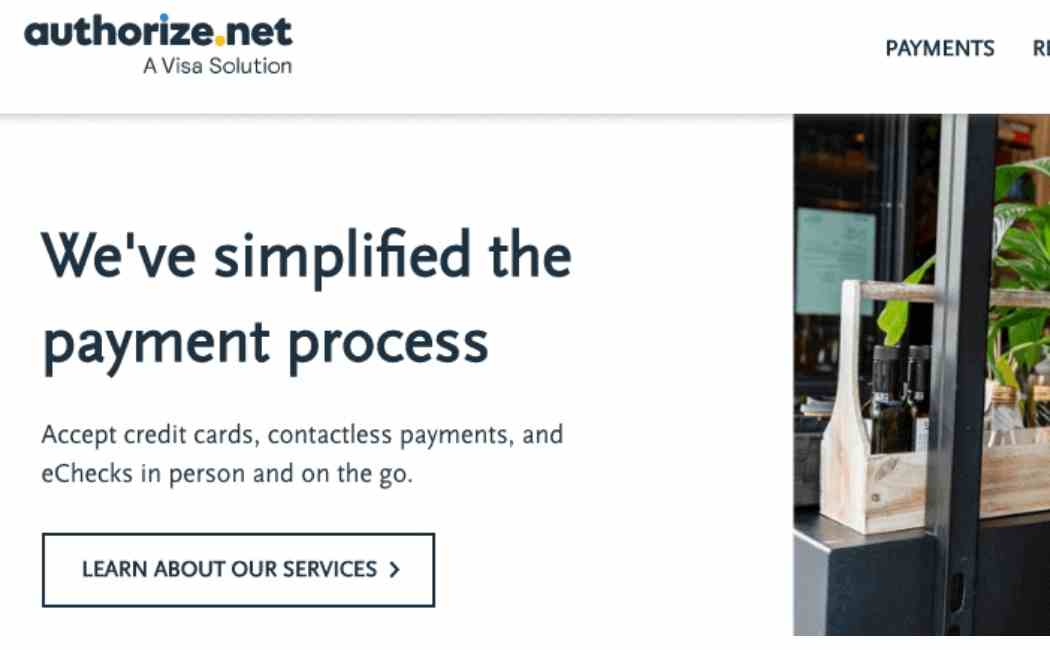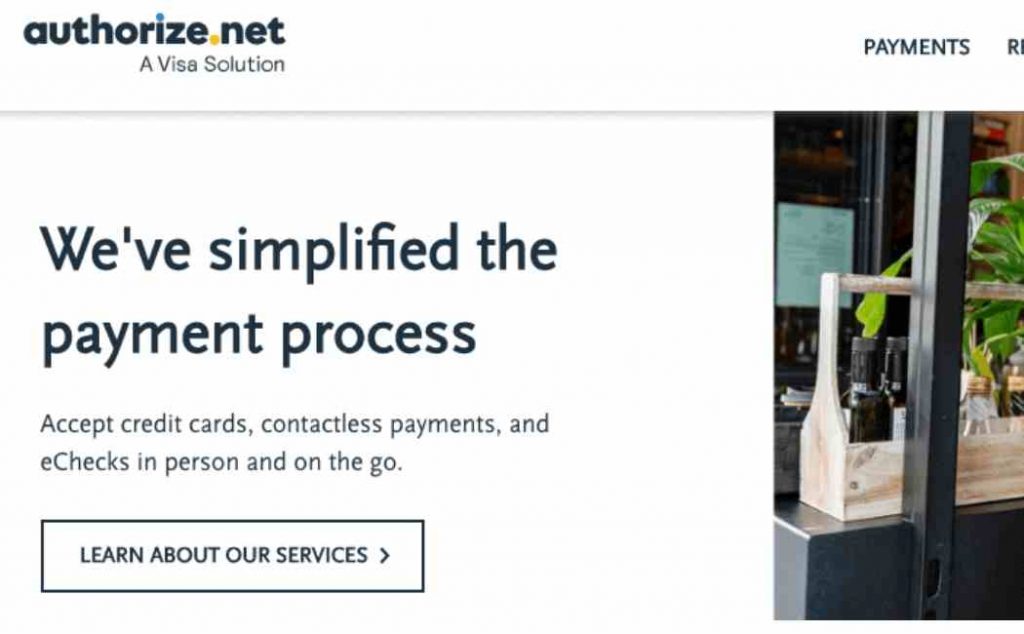 Authorize.Net is a payment gateway service provider which allows merchants to accept credit card and electronic check payments through their website. It was founded in 2016 and now a subsidiary of Visa Inc. If you have done your eCommerce development on Magento and OsCommerce-like platforms then Authorie.Net would be the perfect partner for your online store.
To start the process you need to pay a $49 setup fee followed by a $29 monthly gateway fee. As it also allows you to make transactions the way you want them to happen. If you are new in the market then the wide range of services from Authorize.Net will surely help you to set up your eCommerce business.
4. Amazon Pay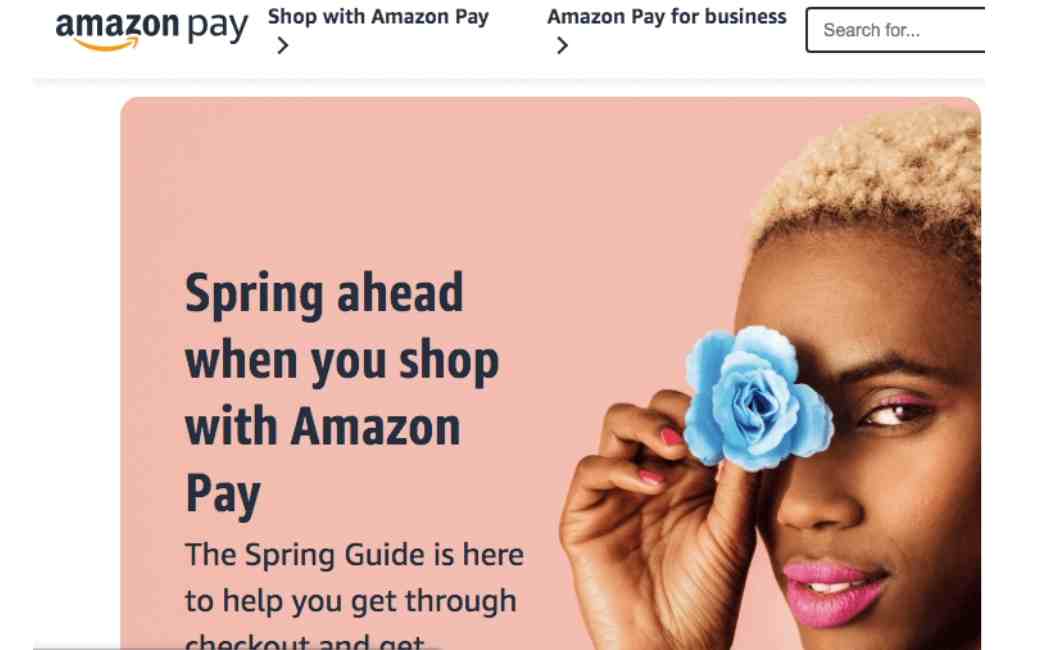 Everyone is familiar with Amazon and its services and recently Amazon stepped its foot in payment wallets as now you can also make payments through their existing Amazon account. If you want to increase the number of transactions and increase your revenue then keeping amazon pay as a checkout option will surely increase the transaction and lower the car rejection.

Amazon pay comes with some amazing features like customer verification and fraud detection which will surely make the process seamless and secure for your users. As we are talking particularly about your eCommerce web development, integrating a payment gateway offered by an eCommerce giant will tackle all the payment challenges the user might encounter.
5. 2Checkout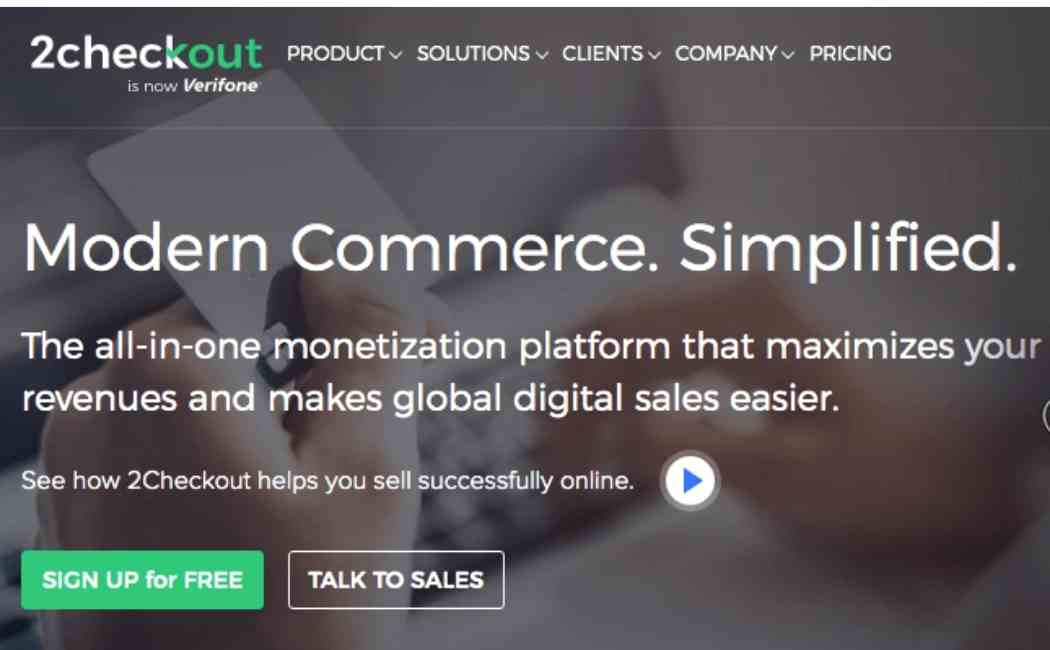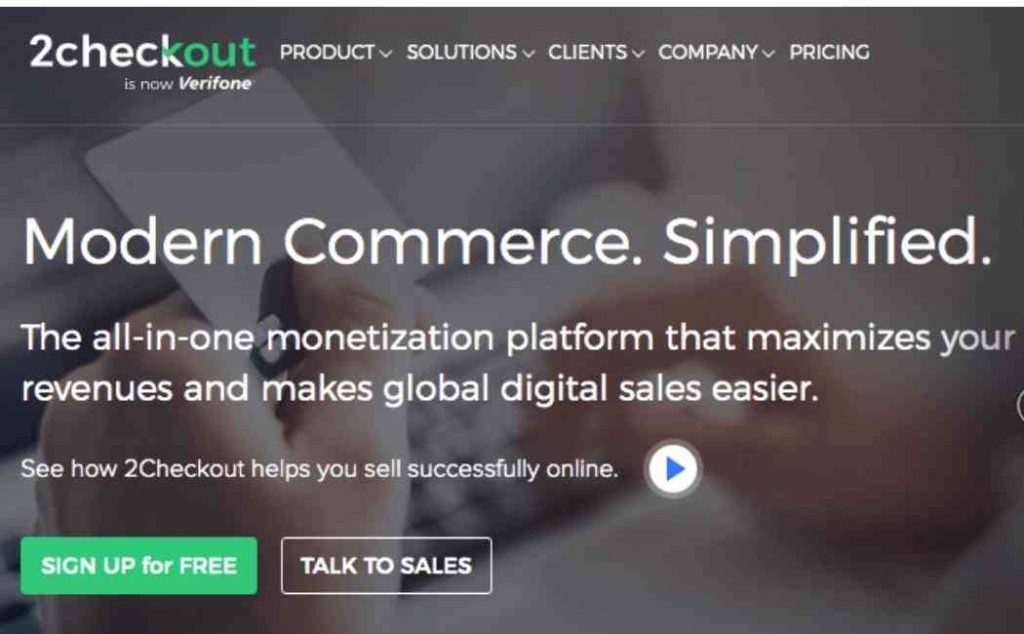 2CheckOut is another secure payment gateway to be included in your eCommerce site and application. With 2CheckOut you are assured of privacy and data security along with 24X7 technical support and a dedicated account manager taking care of all the complexities in front of you. It also makes digital sales easier globally and is an all-in-one monetization platform that maximizes revenue. You also have the option of subscription billing services to businesses and to the customers.
6. Adyen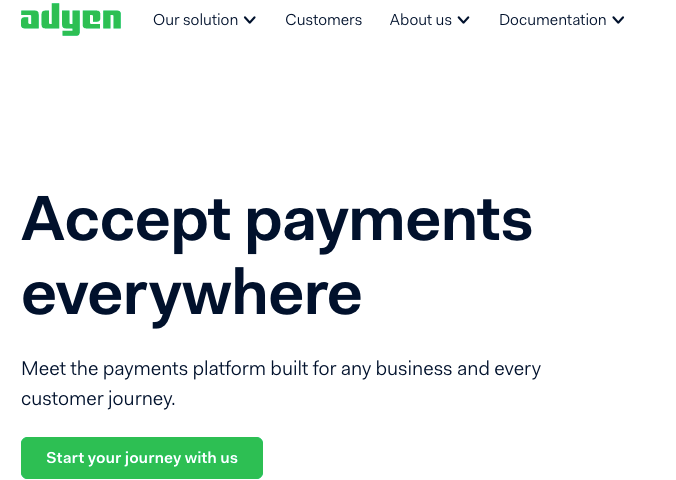 Adyen slogan is "The Payments Platform Built for Growth" as it also uses the leading technologies for a seamless payment experience. Adyen offers amazing UI to your users, global payments, and faster growth with this payment gateway. With its customer feedback services, Adyen has managed to come up with a risk-adjusted ROI of 106% in 2018. It means you must include the Adyen payment gateway with your eCommerce app development to give your customers hassle-free checkout and higher-level customer satisfaction.
7. PaySimple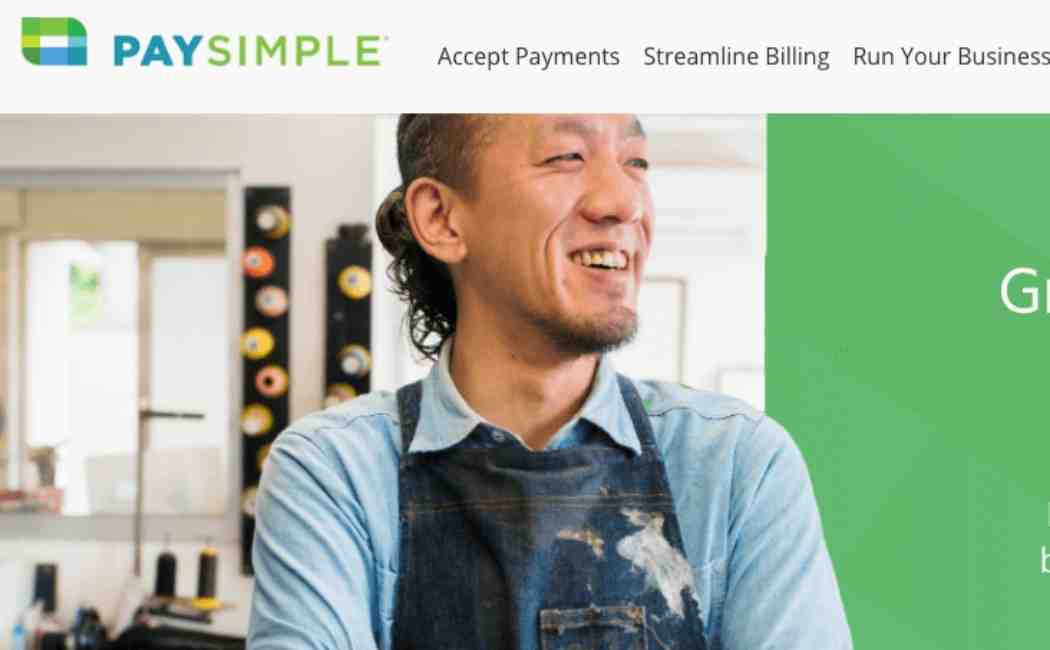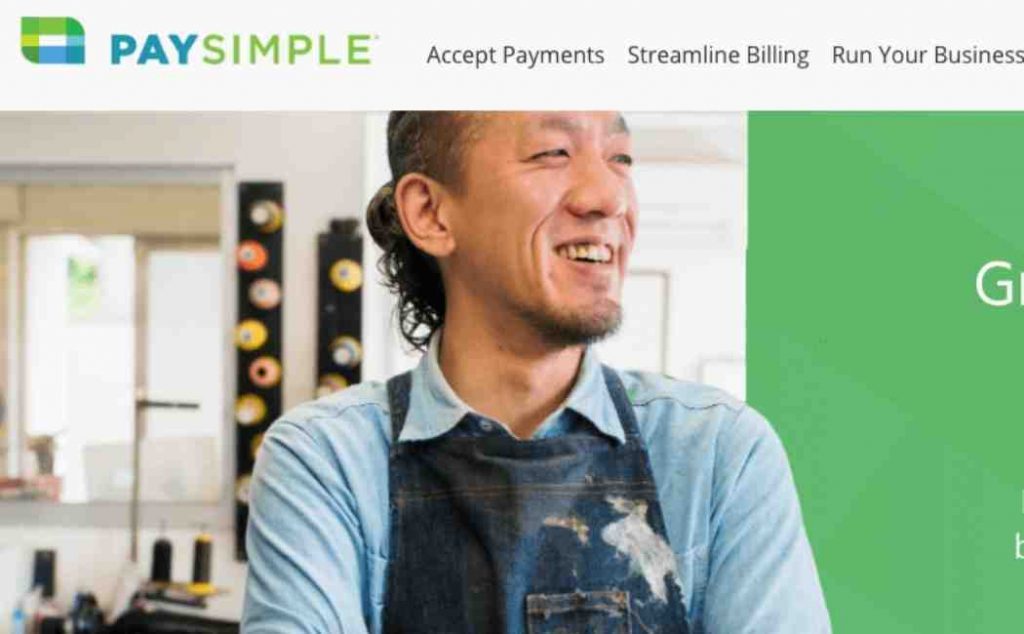 PaySimple's top features include Instant payment, real-time payments, recurring billing, accepts credit cards, and Debit cards along with ACH payments and eCheck processing. You can integrate PaySimple with your mobile app development to get the best digital billing services at the lowest price. Their gateway is equipped with technologies to enable all kinds of money transactions as mentioned above.
8. PayLine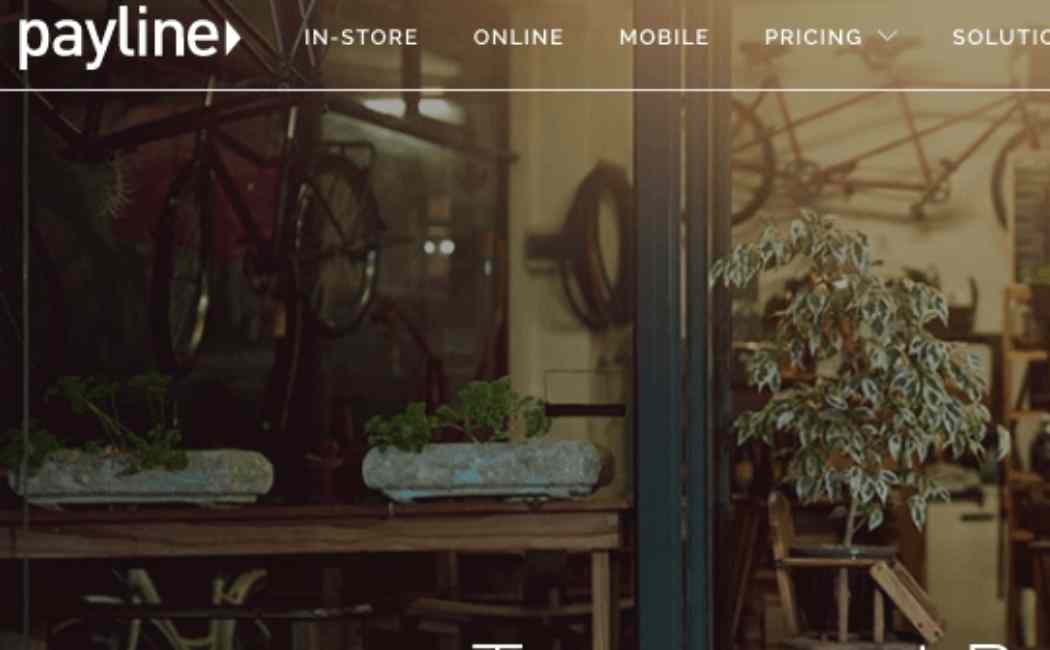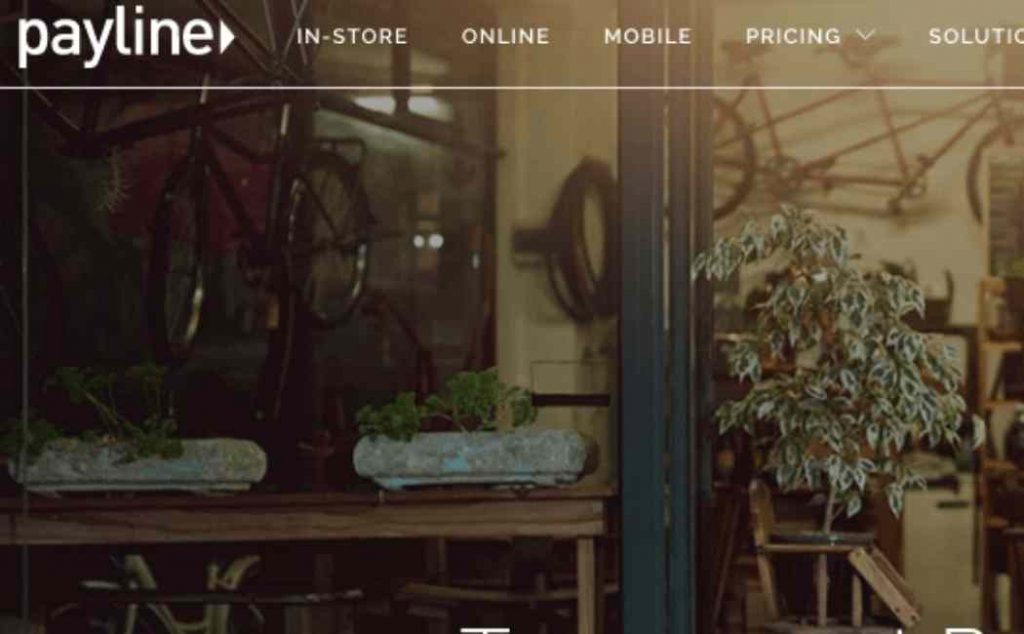 Payline is among the top eCommerce payment gateways in the USA as it also offers payments in all forms including credit cards, debit cards, etc. You get high-tech data security and safety with every transaction made along with a customizing option as per the requirement of your business. Increase the conversion rates and visibility on the internet by integrating this fast payment method in your online store.
9. WePay
If you are looking for a very popular and strong online payment gateway that is secured in every possible way then you must integrate WePay with your solution. Top features of WePay include Apple Pay compatibility, Android Pay compatibility, integrated payments, direct bank transfers, Account Provisioning, high-level PCI support, mobile point of sale along with instant onboarding, faster checkout, and same-day deposits at no additional cost.
10. BlueSnap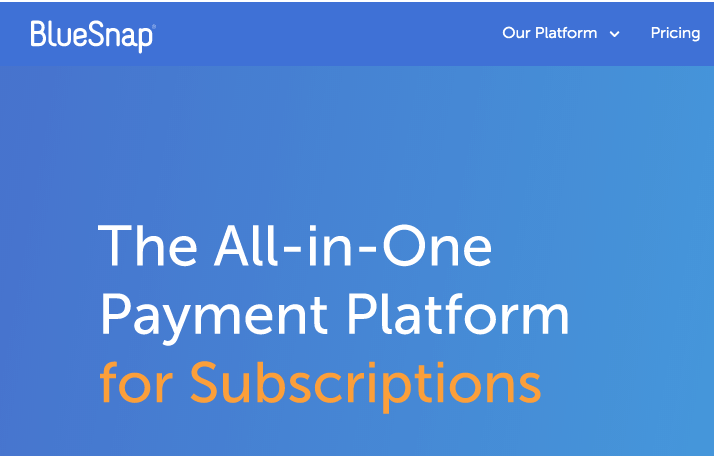 If you are looking for the best eCommerce mobile app development payment gateway then including Bluesnap is never a bad idea. BlueSnap allows you to make payments from all over the world with a single account. With BlueSnap you can make things possible without updating your eCommerce business, as you also get optimized payment conversions, with risk management and fraud prevention.
Also, 100+ payment types and e-wallets to reach global shoppers, 100 shopper currencies, and 17 payout currencies are some other specialties BlueSnap offers to its customers. Which makes it one of the best payment gateway methods for your mobile app development services.
Future of Payment Gateways
We all know that the future is online and because of the encouragement of contactless payments from the government due to this pandemic, the payment gateways will become inevitable in the future. You will also see the automatic payment in demand because of which payment gateway integration will be seen in various mobiles and web solutions. And with the advancement in big data and blockchain technology we are going to see better security of data and amount during and after the transactions as both technologies will make the payment fast, simple, and seamless.
Conclusion
Being an eCommerce business you are nothing without a payment gateway because people want to make online payments and stay from the hassle. But it doesn't mean that integrating any payment gateway is a good idea as there are several factors that need to be done. So you need to choose the best one, one which has the grasp in all over the market, one that everyone is using including your competitors. So investing your time and money on something you can count on will be a wise decision to make. I hope this article has shared everything you need to know about the payment gateways and their integration in your mobile app development. Always remember to achieve the success you need to adapt to the changes, it can be anything new techniques, ideas as they pave the path to triumph.

(Visited 1,254 times, 1 visits today)