Know What Customer Expects From An E-Commerce Website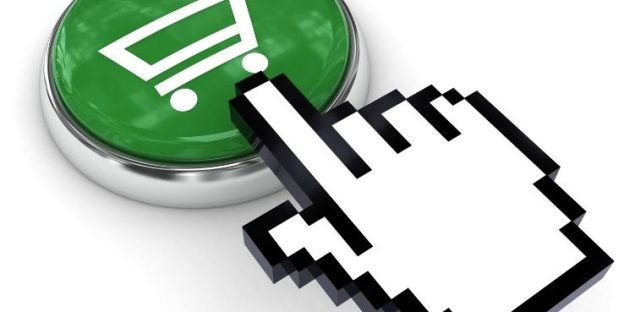 The E-commerce business is all about giving customers a remote shopping experience, but somehow we leave them behind. In the run for fancy, we often overlook the importance of user experience. When it comes to ecommerce development you have to look 360-degree and here comes to your rescue the best Ecommerce Web Development Company. An e-commerce development company not only builds a technically sound website but also creates an experience that your viewers will like.
E-Commerce Website – A Concrete Route To Success 
After all, it's about the satisfaction of the consumers and their purchase ease. In this digital era, it is easier and more profitable to start an ecommerce business than set up a physical store. People like to purchase online (especially when they have the best experience purchasing from your website). To beat the cut-throat competition we are witnessing brands concoct personalized strategies to attract customers, prompt purchases and ensure they come back for more. But, this is still a dream come true for many businesses.
Who Are We To Talk About E-Commerce Experiences?
With years of expertise in e-commerce development, Vervelogic is quite affluent in developing online solutions for smart and secure trade. From MVP to complex e-commerce websites, we help you keep a strong foot in the online world. Not confined here, we help create and promote brands online with the best digital marketing, SEO and SMO practices. With TOTAL assistance, all you need to do is focus on your brand's products & services.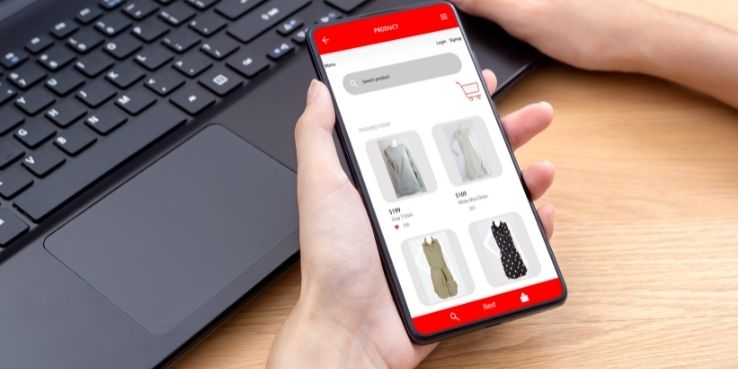 What Customers Expect From An E-Commerce Website?  
1. Clever Design

Would you like to shop from a store that is unorganized, untidy and confusing? For me, the answer is a big NO. Such stores despite having some wonderful stuff, lack growth. An e-commerce developer knows the importance of design – in branding and sales. The UI/UX design decides the entire experience of the visitor. The colours, fonts and design define your online brand – its purpose, objectives and nature. All in all, the design is the image and the first impression of your online brand. Remember, developing an e-commerce website is all about creating attracting and engaging clients.
2. Loading Speed

It is a saying that good things come with patience. But, it seems the opposite is the case when it comes to the online shopping experience. With increased competition and availability, people know they have a choice, if not you. So? How to retain customers amid tough competition?
In this fast-paced world, no one is patient enough to wait minutes for a particular site or page to open. The buffering or loading symbol is the last thing one would ever want to see. High performance and loading speed only enhance your integrity as a brand. Loading speed is a crucial aspect of a smooth user experience. Brands have confirmed that less loading speed has increased their conversions from the site by 60%.
3. Promotions & Deals

Good promotions and deals can alter the decision even of those who are not in the mood to make a purchase. Hook your visitors as soon as they enter your store by highlighting what's on promotion. It is nothing different than you installing the discount section right in front of the entrance door. Just when a visitor is browsing through the products they want and sees a discount as a bonus – this makes their day and increases your sales as well. Attractive discounts and seasonal sales can convince even dormant users to buy the product at special prices. Design your e-commerce site with recommendations and promotions hailing on the landing page.
4. Pop-Ups

As underestimated as the pop-ups are, if targeted to the right page can prompt a purchase. E-commerce pop-ups apart from encouragement are also a guide to help you get the most from an e-commerce site. Being an e-commerce website owner, you can increase the chances of sales by prompting the deals in front of the viewers. But finding a balance is a must. Using too many pop-ups can disengage instead of creating amusement and driving purchase decisions. Result? Website abandonment. Ask the best e-commerce web developer for guidance on pop-up notifications.
5. Segmentation For Personalized Experience  

Knowing your clientele is important to serve them well. But, studying the persona of each client and then concocting a personalized user experience is impractical and unrealistic. So? Does that mean businesses cannot provide personalized experiences? Wait before you hear about segmentation. You can design & develop your e-commerce website by identifying important user groups and segregating them based on their geolocation, demographic, purchase behaviour, preferences, etc. There are several ways you can segment your audience and accordingly introduce discounts & promote a personalized shopping experience. Keep in mind, that personalization is the key to recurring sales and profit-making. If people create an impression that a brand knows them well, they will start trusting you – leading to recurring sales.
6. Product Section

Product description is not only about giving information but also convincing the clients to buy the product. Being an e-commerce business, you cannot pitch to clients directly. The only ray of hope is a product description, accurate specifications, cutting-edge rates and an HD image that overall hooks or loses the prospective customer.
The product section, despite telling the clients what they are looking at, should also say why one should buy that particular product. Benefits stated clearly in the product sections increase the customer's confidence in the product. Beware, it also raises customers' expectations of the products. So, mention only what you are assured of giving.
7. Site Navigation

An organized site navigation system is like a clear roadmap to the product. A transparent and organized navigation system helps users easily find the product they want in a few clicks. This increases engagement and encourages users to come back for more purchases.
Unfortunately, proper site navigation is the weak point of several e-commerce sites which results in disengagement and ultimately the user exits from the site. No matter what you have in store, if the visitor is having a hard time finding the product, he would rather exit and go to the nearby store.
8. Purchase Clearance

An easy checkout experience and trust is what binds people to a single site. Offer multiple modes of transaction, give the option of auto-fill and keep the form as simple as you can. The E-commerce website is a seamless shopping experience. Tired of the long cash counter experiences, if a person comes to your website to shop, better not create a tedious checkout process. With reference to a tedious checkout process, chances are slim to none that the customer will not exit your website without shopping.
9. Pricing Details

Promoting an easy-going and transparent experience is what keeps people coming back to your website for recurring purchases. Ensure you have no hidden service cost or otherwise. The aggregating amount should include everything from service charges to taxes, etc. Show the exact amount that the customer has to pay. Additional cost is never a pleasant surprise for the customer.
10. Omnichannel Experience 

Why limit your sales to your e-commerce platform? A sleek omnichannel experience is the way brands are promoting themselves and increasing the chances of sales. If you are providing an omnichannel experience make sure your brand's image is consistent across all the channels. Generating similar purchases and user experiences on different channels ensures that your brand is speaking in a similar tone.
Get The Best E-Commerce Development Company Work For You
E-commerce development is nothing but creating seamless shopping experiences. Lay your online business on a strong e-commerce website by taking help from Vervelogic. Do what you are expert in and let the e-commerce experts create a strong, secure and reliable e-commerce website on your behalf. Create the best profit-generating website for your business and facilitate your clients with what is called a seamless remote shopping experience.
(Visited 118 times, 1 visits today)