Why Mobile App is a Must for Your Jewellery Business?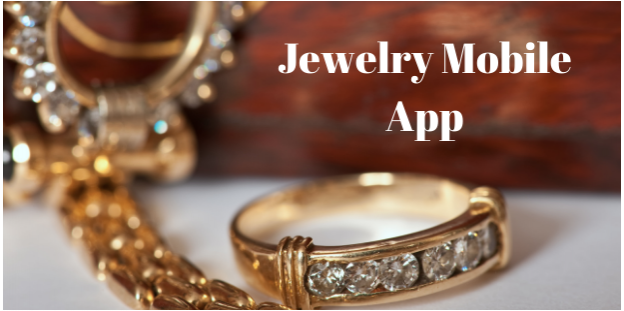 There are millions of mobile applications in the play store and in the past few years, this number has increased a lot because of the total digitalization in most of the countries. With the current trend, there is no stopping this number, as per the latest reports this number of applications are going to increase a lot more as compared to today's number. Because of this surge in mobile applications, most business owners have included its development in their strategies so their business can blossom. Well, we can say that a mobile application for your business is that golden goose or opportunity which we are trying to find in order to connect to your customers.
We can also say that mobile application is an absolute need in this cut-throat competition, where your competitors are moving forward with the advancement in technology. The technology is invented to make our life easier & mobile application is the right answer to deliver your customers what they want right from their home, perfectly defining the definition of technology.
In the last few years, we have seen that many people have incorporated mobile applications in their business and the rest are considering it or finding ways on how to earn through mobile app development making their business an intermediator. Similarly, jewellery stores have also started believing in online shopping mobile applications. If we see closely then well-known jewellery businesses had already established themselves in the mobile app market.
But as we mentioned, your services and the competition can help any jewellery business grow if you have a confounding mobile application developed by a top mobile app development company. You just have to make jewellery shopping easy for the users and regular customers to gain their trust as it will eventually help you grow with maximum profit.
Why is it the Right Step to Create a Jewellery Shopping Area?
A foresaid the competition out there is tough, & there are a plethora of jewellery businesses endeavouring to prove themselves in the market as a supreme leader. So, connecting with your target audience at the time of their need and able to convert your sales with different techniques is really crucial & can easily be done with the mobile app development of your jewellery business.
Online shopping is booming at the moment, with you going online you can give your audience truly what they want. People adore the idea of convenience brought in by online shopping from anywhere and getting the entire collection under one roof as it makes the complete process a whole lot easier.
With mobile applications, you can share your latest & upcoming trends. You can easily target the customers during festive, spring or summer collection all from your mobile app. If you are afraid that people will not like this change then you are wrong as people admire such changes where they are getting the desired product right from their home. All you need to do is to take care of the application that it must be seamless & appealing because a piece of jewellery justifies itself as enchanting in the eyes of the bearer.
How Jewellery Shopping Apps can be Helpful?
Reach More Customers: Almost every home in this world has a smartphone in its hand. With a mobile app, you have the potential to increase sales to a greater extent by selling to everyone who owns a smartphone.
Displaying the Collection from Anywhere, Anytime: Mobile applications makes the whole process easy & convenient as you can showcase your collection anytime i.e. 24X7, & at the same time you can also constantly update the latest & new collection so you can keep your app user engaged. By this, your whole collection is accessible by them. You can also request the users to visit the store for better convenience and have a look at the jewellery if they want.
Easy Branding: In today's world, branding plays an important role to establish your business. And to brand your business you have to spend a lot of chunks in order to be in the minds of the people. With mobile app development for your jewellery store, you have given yourself away to brand yourself. Now at the cost of mobile app development, you are also getting to brand yourself without investing more time & effort.
Increase in Sales: Even if you have a store, you ought to have an opening & closing time. But with the mobile app development of your jewellery business, you will be easily accessible 24X7. With certain features, you can keep your users engaged to browse more and eventually buy the jewellery they are interested in. When customers are happily browsing through the app and spending a good amount of time there are high chances they will return for that purchase and you can also push the customers to go for that jewellery piece with the push notification feature in your app.
Understand your Customers: Once the people will start to install your app then you can get some useful information like their phone numbers, profile, location. This allows you to analyze the market & create marketing strategies for maximum sales in less time as you will know where to press hard.
How a Mobile App can Help your Customers
Allowing Users to Browse any time of the Day: As mentioned above, a mobile app allows users to browse from anywhere through your application. Your users can browse through the latest collections & jewellery at any time of the day & night. Looking at the huge rise in this trend, we are sure customers love this trend and also love to use what's new in your store.
Convenience – The time has also upgraded as mobile applications provide personalized taste and offer a personalized experience to the customers. Now your loyal customers do not have to hassle with the crowds as they do not have to visit any physical store. You can now show your jewellery pieces along with weight & price. This will surely make your customer delighted as they can do all this right from their home. You can win more customers with this method and even start a loyalty program with some personalized offers and loyalty points for better user engagement.
Special Offers – One way to increase more sales and keep your customers engaging by offering new & special offers through a push notification in your jewellery shopping mobile app.
Referral Program – Referral programs work wonder for many businesses. It will easily spread your application to the smartphones of users. With a referral program, people usually forward it to their family and friends and many of them do some jewellery shopping at the same point.
These points will justify why you should have mobile app development for your jewellery store. You can have enormous positive effects of having a mobile application that will do wonders in very little time for your business by increasing more sales.
Popular Post: Advance Your Traditional Jewellery Business with Custom Mobile App Development
(Visited 92 times, 1 visits today)