How To Harness CTA Button To Get Maximum Conversion?
Call to action is one of the most powerful tool to get better conversion in a website. A CTA acts as a guide to serve the customers, users and readers to participate and bring better communication. However, this is not the end of it. CTA is a tool that allow ecommerce entrepreneurs to encourage action in ways which can directly benefit the business.
Characteristic of high converting CTA button
Compelling call to action
Content is always considered as king with a website and the copy is soul of this king. Depending upon the call to action, the words used within the CTA button holds a lot of significance in conversion, be it making purchase, subscribing or making any other kind of move.
Experts from Ecommerce website designing company suggest that the copy used within the call to action button appears within a very confined space but it should be capable to attract users make a click on the button. You can target the audience self interest by answering potential question that they may ask. Make sure not to mislead the users. State in minimum words about what visitors will get when they click on CTA.
Use striking colour contrast
For any ecommerce website, the colour combination is an important factor for making its branding and identity. Colour is equally important for CTA. Ensure to have a contrasting colour from background colour of the website in your CTA to give better visibility.
You can look at colour wheel and select colour which is diametrically opposite. This way, the colour will easily fit in the colour palette of the website, without making it different in look and feel.
Choose proximity to previous actions
If you want better conversion, place your CTA button right in the scrolling path of the user, to make as much easy for possible to reach to it. Website in recent times use parallax scrolling these days, which indicate that the content of the foreground moves quickly than the background. It is important to design a CTA that can be found quickly by the users to get convert.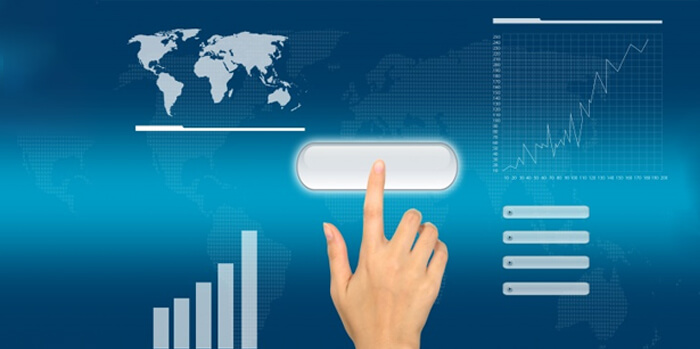 Placement in a logical position
Hire a website designer who knows well about the conversion and reading path of the users. Studies indicate that placing CTA in a logical place of users reading path brings better conversion. To know about it, there is a certain amount of anticipation which is needed. There are some times cultural variation that make reading from left to right different.
To make it simple for all kind of readers, consider placing the CTA in the center of the page below any list or contact form or images. You can also use directional cues which brings more flexibility with the placement of button
Regularly tested and optimized
It is always better to put CTA in a regular test basis. After a certain interval of time, the colour, size, placement and even the copy should be tested and changed. You can use A/B testing for you call to action for making a good mailing list as many email apps allow you to track the performance of the CTA and make adequate changes.
(Visited 14 times, 1 visits today)