Ecommerce Business Model: Best Insights of Working and Revenue Model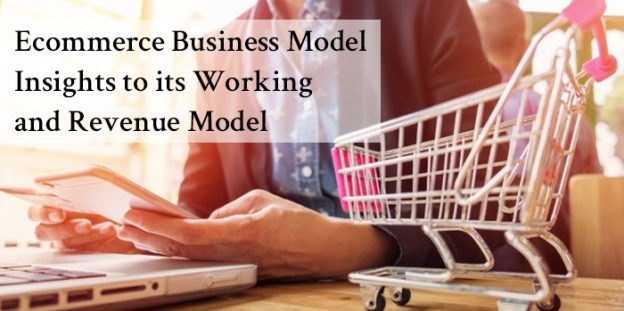 The 90s-born businesses must be aware of the emergence and growth of Ecommerce models in the global market. The ECommerce business model supports the process of selling and purchasing goods/services between sellers and buyers. Over twenty years, Ecommerce has converted from a crude commencement to a huge system, making a major part of the world's economy.
There are a lot of business types entering the online market to attract a huge amount of prospects towards what they are offering. There is a huge variety of eCommerce businesses we come in contact with, today. There is Alibaba, then I have Myntra, and we have eBay as well. All these websites work on different E-Commerce models which we are going to talk about in this article.
Ecommerce Business Model
With technological advancement, how people used to do business has changed to a great extent. An eCommerce business is made up of market knowledge, deep research, platform development, and effective marketing. There are three categories in which eCommerce business models can be classified.
1. Warehousing and Wholesaling
These are the models that either manufacture or buy products in bulk, store them in warehouses, and sell them to retailers. This kind of model is mostly used in B2B websites. Businesses that are based on the B2B model generally target b2c businesses.  Suppose you are a wholesaler who provided the tank to a retailer or B2C business owner for $50. They would further sell it individually to end users on their websites for $100. There can be more or fewer margins kept by the store owners.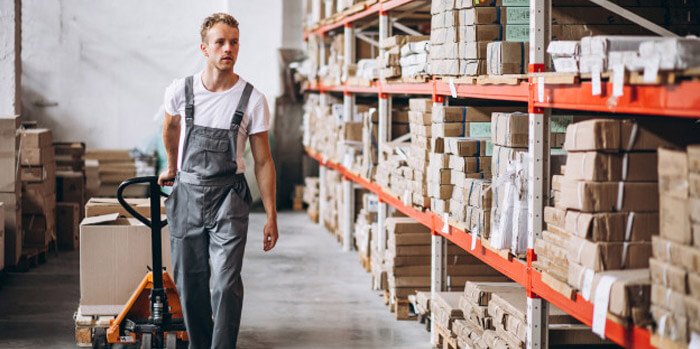 2. Dropshipping
It is the simplest model on which one can work. Following this model, you just have to sell other products on your website. You need to tie up with manufacturers or wholesalers who will send product images to you. You have to take care of sales and orders would be completed and shipped by those wholesalers or manufacturers.
In short, Dropshipping is a retail fulfillment method where a store sells products purchased from a third party. There is a big difference between standard retail and dropshipping. In dropshipping, the selling merchant does not have to own any inventory. Usually, a wholesaler or manufacturer is responsible to complete orders and ship them.

3. Manufacturing and White labeling
Manufacturing is done when you are manufacturing the products whereas Labeling means that you do have a license to put your brand name on a product that has not been manufactured by you. Whether you get your products manufactured overseas or import products and then white-labeling them, you fall under this category of e-commerce business models.
The major benefit of this model is that you get huge margins. You can get your products developed at a low cost and once you have them in your local market, you can sell them at a much higher price. Though, you have to take care of shipping and fulfillment yourself. At this point, you can connect with the wholesalers not to get products from them but to retail out your products.
Type of Ecommerce Websites 
1. B2C Ecommerce
Business to Customer or B2C is the most common type of e-commerce website everyone is aware of. The big players working on this model are Myntra, Flipkart, Amazon, etc who directly sell products to the buyers. On such websites,  the end users can browse for products and checkout. There are many benefits that these types of websites get out of the market. Through B2C websites, you can reach out to the Global market. Sitting at one corner of the world, you can sell your product to the customer sitting at another corner.
There are no physical overheads needed if you bring your brick-and-mortar shop online. The B2C market was earlier dominated by physical stores which customers used to visit and look for options and then make the purchase. Though, due to a lot of time wasted in offline mode, customers now prefer to shop online as they can have a plethora of options at their fingertips. Using such models, business owners also get to collect a lot of customer data which can be used for the purpose of retargeting, encouraging more sales.
2. B2B Ecommerce
Business-to-Business or B2B websites are generally based on the model wherein Businesses interact with other businesses. Godaddy is a fantastic example here which sells out domains, hosting, and other related services to other businesses. The B2C model has simple transactions whereas B2B transactions are very complex. It depends upon a lot of variables. In Business to customer model, you have to just deal with a customer whereas, in Business-to-Business, you have to deal with the whole business containing several individuals.
The amount or number of products is higher and hence there are high shipping charges. It further has sub-categories comprising volume products, subscription products, and configuration products. The products represented in volume products are low-priced and simpler items that are ordered in large quantities. Instead of buying and browsing through products, in a subscription model, customers register for a service. Configurational products can include a wide variety of manufacturing equipment, networking products, medical devices, etc.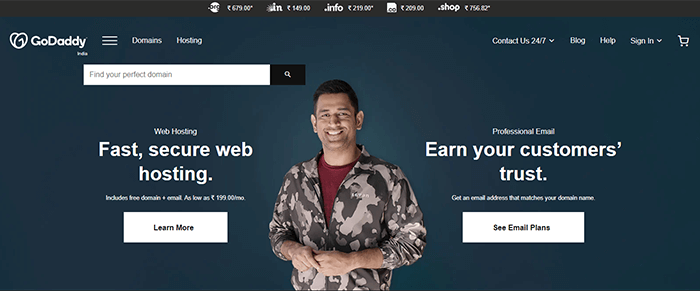 3. C2C ECommerce
Customer to Customer e-commerce is a trade relationship that is made between two customers and not businesses. An auction or a classified space over some newspaper is a good example of a C2C business model. It is a model where a company provides a platform for people to interact and benefit each other. OLX is a good example where people post products along with some details about them and provide others an opportunity to have something they are looking for at a much lower cost. If we talk about Uber, is also based upon the C2C model since it does not own any of the cabs. It just connects drivers with passengers. Ola is another example of the C2C model.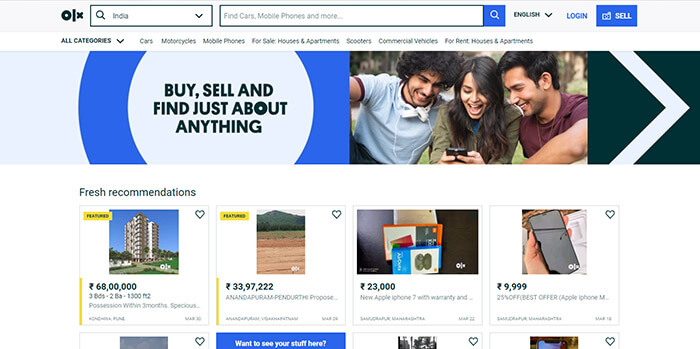 4. C2B Ecommerce
This is the model where customers provide service to the businesses Websites like Freelancer and Upwork work on such models where services are provided by people to the businesses. You can also take an example of reverse auctions that work on the same model.
What can be offered through an Ecommerce website?
1. Physical goods
There is a common type of eCommerce website which sells out physical goods. Those products can be of any type and can fall under any category. The most popular ones are Apparel sellers which are growing at an exponential rate. There are a lot of marketplaces giving an opportunity the designers to sell out their designs at a competitive cost. Physical goods can be of any kind like books, accessories, electronics, cosmetics, etc.
Generally, to run in this mode, businesses list their products or the products of others on their website. On the other hand, buyers browse through these products and complete the checkout process in order to purchase them. Such websites give a wide variety of categories to users along with filters and sorting options so that they can quickly get what they are looking for. After the transaction process gets completed by the user, the item is delivered to his/her address by means of a delivery person. The website can either have its own delivery boys or can also tie up with other giants in the industry like FedEx, DHL, etc.

2. Services
Now, how services can be sold online? Have you heard about platforms such as Freelancer, Fiverr, or Upwork? These websites come under the category of E-commerce services. Such websites allow companies or individuals to showcase their skills and provide services to businesses. The income source of such models is generally through commission or featured advertisements.
If we take the example of Freelancer, it charges a fee that is the percentage of total project cost or milestones from the buyer as well as the service provider. These are the marketplaces where service providers and businesses meet up for each other's benefit. It has given all of us an opportunity to work from home for any company, be it at the other corner of the world. Freelancing websites are getting popularity in this era because people get work sitting at home and they do not have to spend any amount on going out, reaching the office, managing food, etc.
Such e-commerce models are gaining popularity due to a large amount of traffic they get. Also, it is beneficial for the people who post projects because they can get even the huge work done for a nominal cost.
3. Digital Goods
Another form of eCommerce business selling out products that are not physical but digital! Video streaming apps such as YouTube are great examples of where people get to see videos. Though it is a free streaming application! There can be more examples such as ebooks, online courses, music downloads, etc. Selling digital services can never go out of stock. What you create can be sold to multiple people.
Benefits of setting up an eCommerce business
1. Overcome geographical limitations
E-commerce websites let business owners overcome geographical limitations. It means that they can sell their products to people sitting in any corner of the world. Imagine you are having a physical store at your local place. Through that store, you can just target local people and people residing in that particular city whereas, through online presence, you can target any geo-location. For marketing and promotion of your business, Google, Facebook, and such platforms give you amazing targeting facilities through which your products can be shown where ever you want.
2. Locate the products quickly
Imagine you have a physical store and at the time of any festival like Christmas or Eid, it is full of customers. The problem appears when you do not have a spacious store. Half of the prospects would not enter looking at the crown whereas you will not be able to locate products too. Over Online stores, people do have a good opportunity to get whatever they want with just a few clicks. You will able to serve your customers better by quickly coming up with what they are looking for. It happens by means of searching functions, filters, and several sorting options.
3. Save your customers' time
In today's era, time is real money. If you are able to save your customers' time, they will definitely end up purchasing from you. If you have a brick-and-mortar store, your customers will have to come to your store and spend time traveling. They might also get stuck in traffic due to which you might lose them. So, set up an online store and give them an opportunity to see your products and purchase them effortlessly.
4. Provide a lot of information
Your salesperson might get tired of explaining the quality of your products, which is why the customers visiting your place in the evening might get less of the sales speech. If you own an online store, it will be there to explain your products 24*7. You do not have to bother about what time the visitor is coming over to your website. If they like your product and find the content useful, they will purchase from you. So, online stores give you an opportunity to provide as much information as you can about your products.
5. Better marketing and advertising opportunities
Online platforms offer you a wide variety of options when it comes to marketing your products. For Google, you can perform search engine optimization and PPC which would help you appear in the top results than your competitors. Social media platforms such as Facebook, Instagram, and Twitter also give you a lot of options to market your products or services. You can also find some good niche directories to market your product over. For example, Clutch is a great platform to showcase the online services you provide. It gives businesses an opportunity to shine up in their listings and in return get immense branding along with a good count of leads.
Revenue Streams for Ecommerce Models
There are a lot of ways in which an eCommerce website can earn. Some of the major ones are as below-
1. Commission
E-commerce website owners can make money by taking commission and service charges from the users. The commission is taken from the sellers whereas buyers pay the service charges. If you are running a marketplace and have a lot of sellers on it, you can receive a smart amount of commission which is enough to run your business. For a good level of commission, you need to bring traffic to your website so more and more sellers agree to pay commission.
2. Subscriptions
This is the second way to make money through an eCommerce store. Subscription-based eCommerce models have different membership programs based on which various features are given to sellers or buyers. Websites based on such a model get a fixed amount of monthly or yearly revenue through their buyers or sellers. Such websites generally demand users to attach their credit cards so that the monthly fee can be deducted automatically. If your system runs on such a model then you should focus on creating a great user base.
3. Feature listing
If you have an eCommerce store, you can ask the seller to pay you extra bucks in order to feature their products on the homepage or other prominent pages of the website. It is generally called feature listing where your products or services are highlighted so that people prefer you over others. Due to a great level of competition among vendors, they agree to pay more to showcase their products and services on top.
4. Advertisement
You can give various advertising opportunities to your customers such as banner ads, blogging, etc. Site owners generally charge businesses for displaying their advertisements on their sites. Ads can be offered by the website owners through their own server or by other third-party networks such as Google AdWords. The revenue in this case can be dependent on the type of advertisement. There can be two types-CPC (cost per click) or CPM (cost per thousand).
Conclusion
There can be other ways as well through which an eCommerce website can earn such as sponsored emails, affiliate partnerships, strategic partnerships, etc. E-commerce has developed as one of the favorite business options for rolling-in entrepreneurs. One of the biggest reasons to prefer it over various other business options is the proportion of revenue we get over investment. It is better than the other options available and also requires less investment.
VerveLogic can be your one-stop solution for mobile app development and web development because we have a team of experts and market experience. You can get your app or website developed at the best price possible.
Also, if you are looking for branding solutions or online marketing for your brand then you should check out VerveBranding and Verve Online Marketing today and make your brand stand out.
(Visited 66 times, 1 visits today)