How To Develop An Audiobook App Like Audible? -Features, Cost and Revenue Model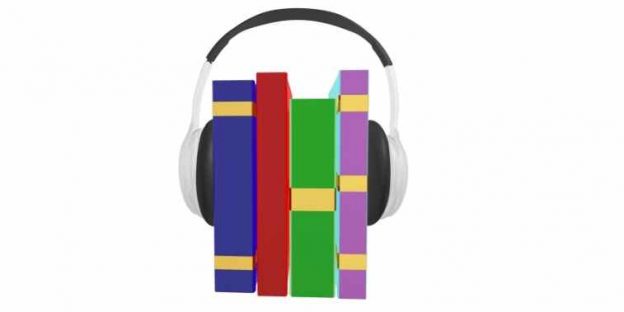 Fast-paced lives need fast-paced solutions and one such solution is an audiobook installed on your phones. All the accomplished novels are at your fingertips no matter you are traveling, driving, cooking, or working out you can always put on earphones and listen to any of your favorite books. Audiobooks are here to fill the void for those who complain about not finding the time to read their favorite books amid their super-busy schedule.
When it comes to audiobooks the giant that has always inspired us is Amazon's Audible, the app by now has more than 100 million downloads on Google Playstore. Millions around the world have access to this amazing smartphone app. Audible has so far proven itself but if you are planning to come up with an app like audible then the article is for you.
In 2021 owning a full-fledged book reading application is a sure-shot way to success as there are immense opportunities in this segment. If you are planning to put your investments right then you can always approach the best mobile app development company with your requirements but prior knowledge will help you have a productive discussion with them.
The comprehensive deals with everything you need to know about developing an audiobook app like Audible. Stay Tuned to receive some eye-opening plots.

Table of Contents 
=> Why You Should Invest in Audiobook App Development?
=> Audible – A Product from Market Demand
=> Audible Deals With The Copyright Holders
=> How Does An Audiobook App like Audible Works?
=> Where Do You Get The Material For Your Audiobook App?
=> Feature List of a Full-Fledged Audiobook App
=> Cost to Develop an Audiobook Application
=> Revenue Model of An Audiobook App
Why You Should Invest in Audiobook App Development?
Recently the concept of audiobook apps has created hype in the market and why not this is a step forward to how we used to read the novels. Audiobook apps have great potential to grow in the market. In 2020 during worldwide lockdown when all the offline businesses went to a brief halt, the online app market grew substantially. One such app genre was audiobooks. Last year the number of audiobook releases increased substantially and managed to outreach the number of e-books downloaded that year.
It looks like the trend is here to prevail, the number of downloads still continues to grow and people are looking for more and more such utilities which can give them ease of listening to their favorite books while doing other tasks as well.
Audible – A Product from Market Demand 
Winds turned in the favour of audiobook apps because of Audible. Audible was no doubt the product of market demand. The application made it easy and interesting for people to download and listen to their favorite books on the go.
Thousands of books under each genre are available for consumers to download and listen to anytime they want, this convenience is the reason why the industry is witnessing a dynamic increase in consumer interests.
Edison Research National Survey of American Audiobooks found that the average number of audiobooks read in a year rose significantly to 8.1 million in 2020 from 6.8 million in 2019. While 57% of the frequent audiobook readers belong to the age group of 30-45 years.
Audible Deals With The Copyright Holders
Audible is a popular platform to reach out to millions and this is the reason why this Audiobook app is coveted by various publishers. Basically, the platform works like a book aggregator that allows people to share the books they have downloaded. Thereon the distribution fees are paid to the copyright owners letting them earn profits from their publications on the app.
Where Do You Get The Material For Your Audiobook App?
-> The Available Books
Hire people to narrate the actual bestsellers and you can upload that on your audiobook platform under a premium subscription. The process is no doubt beneficial in the long run provided that it consumes a lot of time, effort, and money initially.
-> Book Marketplaces
ACX is an audiobook production service and rights marketplace, owned and controlled by Audible, the platform lets the account holders publish audiobooks on their platforms. ACX links everyone who is involved in the audiobook reaction business and works on a full-fledged Account Holder Agreement to maintain harmony with the members. You can allocate the end product directly to your audiobook app.
-> API
Certain firms prefer to share their audiobook content via APIs (the eBook, etc) rather than selling directly to the beneficiary. This assures copyright control over the end product.
-> Other Sources
Every online business is successful if it is able to offer something more or outstanding from the rest league members. Your app's USP can be anything, the list of premium and exotic books or some premium features or functionalities. For instance, audible later introduced offline downloads, customer reviews, podcasts, etc to serve the complimentary needs of its clientele.
How Does An Audiobook App like Audible Works?
The app is available for both Android and iOS platforms and is available on your smartphones via a single installation from Playstore or AppStore. Above that, there is a subscription charge (monthly or yearly) following the 30 days free trial in Audible. Once you have subscribed you get easy access to 2,00,000 books cataloged under various genres for an easy search.
Here is how the primary process goes: 
-> Download the app for AppStore or PlayStore
-> Create an account and subscribe for a 30 days free trial
-> Some apps ask you to select your preferred book genre to make search easy and personalized for you (not all the apps have this feature).
-> Select one from the wide range of audiobooks available at your fingertips.
-> Upload an audiobook of your choice.
-> That is it – you are all set to listen to your chosen audio file.
-> Audible also has an in-built audiobook store for users to buy any audiobook they want.
An average person downloads min 20 books a year, which makes the subscription plan pocket-friendly. However, there are some free audiobook apps that give unlimited subscriptions but with some premium books or features locked for a paid subscriptions. So the user has to unlock the premium version by paying a minimal charge.
If you want to develop a new app, there are certain SDKs and APIs in the market that are potent enough to give you a powerful audiobook app compatible with multiple OS platforms with the integration of the latest technology. For further advice, you can anytime reach out to an app development company.
Feature List of a Full-Fledged Audiobook App
1. Stability
There have been instances when users complain about the playback of the audiobook apps. Both in Android and iOS people found that other apps suddenly stop working while the audiobook player is running on the phone or vice-versa.
In order to come out strong in the market, the beneficiary and the app developers together should strive for the end product that provides stability and one could listen to audiobooks while operating other apps on the phone.
2. Reading Speed Controls
Let the user control the playback speed of the audiobook. The feature will be a boon for your app which you will see with enormous downloads of your app. For instance, the user has dedicated particular hours of his day to listen to audiobooks but the book is so captive that he needs to know what's next – under such circumstances, the slow narration can be mundane or even worst 'irritating'. Reading speed control is a feature to remain.
3. Harmony with CarPlay or Android Auto
Audiobook on the go. Many people prefer to listen to their book while they are driving to the office or to home from the office and therefore the audiobook that synchronizes well with the car's dashboard is surely a success. You can discuss with your audiobook app provider, how to induce such functionality in your app.
4. Downloads and Streaming
Fulfill the varied requirements of your customers and see your app grow to success. Give the users facility to download the audiobook, share and listen offline while also giving them the benefit of online streaming as many don't have enough internal device memory to store the books.
5. Sleep Time
One of the noteworthy features is sleep time that allows the user to set the time after which the audiobook will automatically stop. This is the best option for those who like to read at night and usually sleep while listening to their audiobook.
6. Trial Audiobooks
The app should provide a set of free trial audiobooks or a 30 days free trial for users to assess the app's smoothness, the playback quality, and the feature list. This way your app will be tried by millions and there will be higher chances of conversion.
7. The Option to Resume
If your app is fetching content from the cloud, then it should hold the capability to resume from the same place if logged in from another device. This is the most common feature but is o
8. In-built Audiobook Store
Giants like Audible, Scribd, etc. have an in-built audiobook store from where users can search for the books and buy them without darting on the internet. You can find any audiobook of your interest and pay then and there without leaving the app.
The feature has proven to be the best shot for Android applications but iOS doesn't support any such feature. As far as iOS is concerned, the complete audiobook shopping experience is only given by Apple Books.
9. Audio plus Written Formats
If you give your audience a paid audiobook subscription, you can consider facilitating audio and PDF formats of the same book. Though the feature is evitable but can add value to your services and will help you increase the premise of your audience. For instance, Google Play Books facilitates both audiobooks and ebooks as and when needed by the audience.
Cost to Develop an Audiobook Application
The most frequently asked question is how much does it cost to completely build an audiobook app? The answer depends on:
-> The severity of the project
-> Integration of feature
-> Cloud integration
-> The cost of book narrations (in case you want your own narrations).
-> Implementation of advanced technology like chatbots or voice assistance.
-> Most importantly which app service provider you hire to build your app.
Apart from that, it is the hosting services, size of the library, and the premium functionalities you introduce in your app like the audiobook store. If you have successfully landed at the right app development agency they will guide you with the right cost estimation and providing custom fabricated solutions doing complete justice with your investment.
Last but not least, IT Outsourcing companies are your best bet when it comes to developing a full-fledged app. It eliminates the need for you to make additional capital investments or invest your time in hiring separate resources.
Revenue Model of An Audiobook App
Every investment is done with the purpose of long-term gain and audiobook app development is no exception. Here are the business models/revenue models of these apps that convert an investment into profits.
-> Monthly Subscriptions
Once the trial period is over, the user is requested to pay a minimal subscription charge to continue with the uninterrupted services. As low as single-digit dollar rates, the subscription charges can be taken on a monthly basis.
For instance, Audible charges $7.95 per month for its uninterrupted services which include selected audiobooks listening, access to Audible Originals, podcasts, etc. on the other hand it has a $14.95 subscription giving all the above-mentioned facilities plus 1 monthly credit and 30% discount on its audiobooks from the store.
-> Yearly Subscriptions
You can also give your loyal users the flexibility of paying once for the yearly subscription to avoid paying again and again. Also, you can introduce heavy discounts or access to premium features for a whole year for your subscribers.
-> In-App Feature Purchase
Facilitate the users with free download and access to limited audiobooks while you can gate the premium content or the advanced features to be unlocked upon paid subscription. This way you are giving your premium user experience to the loyal account holders and daily readers, which ultimately counts to your goodwill.
-> Subscription for unlimited access
Playster offers unlimited audiobook listening for a month on a paid subscription. There is no bar on genre or no such thing as premium books, Playster lets you access over 100,000 audiobooks at $14.95 per month. On the other hand, premium ones are saved for a $29.95 per month subscription. But for users looking for a feasible package still prefer Audibles due to its low monthly subscription rates.
Summing Up   
Audiobook app development is a sure-shot way to success provided that you have a robust app utility to launch in the market. Moreover, the cross-platform apps will let you increase your reach to a wider crowd. The aforesaid article depicts everything you should know about an audiobook app before you start with one. If you have any queries or need an in-depth knowledge of audiobook app development then Vervelogic is your stop. Holding an edge in the IT sector, we are here to solve all the queries and serve you with a tailor-made app for your initial launch in the market.
Also Read: Tutor App Development: How To Change The Educational Aspects
(Visited 117 times, 1 visits today)