Top 10 Best Offline Apps in 2021 – Android and IOS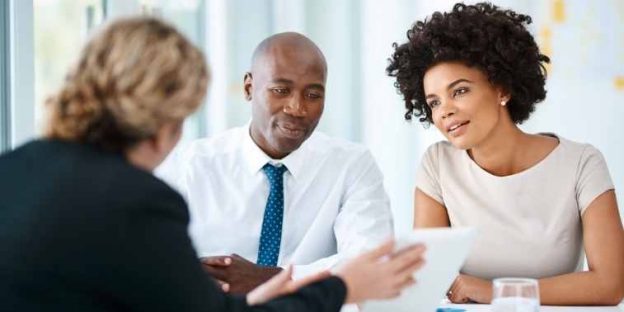 It is no hidden fact that we are living in advanced times, where we are reliant on the internet. It is also true that the internet has resolved many of our problems as we need to thank this online world that we have created all around us. The best part of this internet era is that you do not have to pay anything for many special and special services.
The Internet is beyond entertainment and now plays a crucial role in our life including studies, work, and our personal lives. So, today we have mingled the best free applications from all over the internet that you must know about. The best part of this list is that it consists of the best offline mobile apps that will make your life simpler. So, let us move ahead with the list that you must download today.
Top 10 Offline Apps For your Use
1. Google Drive 

Google Drive is an amazing application as it is a file storage and synchronization service developed by Google in 2012. It helps in several ways in our daily lives like note-taking, presentations, spreadsheets, and much more. Google drives can be integrated with other Google features like Google Sheets, and Google Slides, and are also available to use offline. With this offline feature, you can view, edit and create new files even if you are not connected to the internet and that is why its offline access is among the best features it has. Other top services include 2GB free space, cloud connectivity, and integration with G-suite.
Google Drive – Best offline apps ios and android
2. Amazon Kindle

Reading is a fun part of our lives and thanks to Amazon for one of the most useful offline mobile apps. Kindle allows you to purchase books or download free ones from their vast library. Once the download is complete you can access those books offline to read them later. The best part of using Kindle is that it is customizable, which allows you to make changes as you need in order to enhance your reading experience. And that is why the development of this device is loved by many mobile app development companies.
The other top features of Amazon Kindle include: dark and light themes, and comes with a feature called "Word Wise " which allows readers to understand challenging books more quickly by showing short and simple definitions of difficult words and phrases.
Amazon Kindle – One of the best offline apps ios and android
3. Google Translate 

We all know that Google is the original developer of android. So, it is certain that the best mobile apps are from their end along with being free. If you are an avid traveler then Google translates app is very essential, especially when you are traveling to non-English speaking countries. Google Translate easily translates over a hundred languages by typing, and it even has a feature that allows you to point your camera on a certain text and have it translated into almost 40 languages. And when used offline, it can support almost 60 languages.
Google Translate – One of the top offline apps ios and android
4. Pocket 

Pocket, which is previously known as Read it, is an application and web service for managing a reading list of articles and videos from the internet. This application is perfect for users who see something interesting online but are too busy to read. Pocket automatically saves whatever you add to your phone which makes it the best offline mobile app in the market.
The top features of Pocket include: letting you edit the title of the saved pages, has a "surprise me" feature that opens a random article from your list that you haven't read yet, and consists of a permanent library that preserves all the items in your account.
Pocket – Best free offline apps ios and android
5. Color Note 

Just like on your Windows desktop, we have a Colour Note app for android and iOS devices. Colour note is basically a to-do list app with a lot of cool features. It helps in creating lists along with setting up reminders for later or due dates. This app also allows you to push notifications so you can easily be reminded about your upcoming tasks. Colour Note can also sync with your calendar and can export to email when you are connected to the internet.
Notable features of this app are that it allows you to use voice commands to add tasks faster and easier, use color coding for better comprehension, helps in clarifying by keeping your tasks organized in four different levels. The iOS mobile app development company and android mobile app development company have worked really well to create a color note.
Colour Note – One of the best offline apps ios and android 

6. Google Maps 

Google Maps is a free navigation app from Google and one of the apps that work offline. It is perfect for commuting since it maps out your journey by giving out details such as fares and traffic delays. If you're driving, it informs you of places to park and it also has voice guidance for every turn.
It is perfect for traveling since it has maps of over a hundred countries and transit information from over a thousand cities. With Google maps, you have the option to even download these maps so you can use them offline, in case you get lost and there's no connection or data available. The top features of Google Maps include GPS tracking, up to 10 meters accurate, offline support, real-time updates, voice instruction.
Google Maps – Best offline apps android
7. Flym News Reader

Flym is another best offline mobile app that allows users to read news articles as well as create, edit and share documents on the go. The best part is you can make comments and give replies to the doc and it will be visible to your teammates as well. Other top features include instant updates, news alerts, live feed, and bookmarking and notes.
Flym News Reader – One of the best offline apps android
8. Forest 
If you are also one of those people who procrastinate and get easily distracted while working then the Forest application is for you. Forest helps in increasing your productivity. Whenever you want to start a task that you need to focus on, you can plant a seed on the app. The seed will grow into a tree but will die as soon as you exit the app. This discourages you from checking Twitter or scanning your Facebook and Instagram timelines. The best part of Forest is that it doesn't need an internet connection to work and increases your productivity.
Forest – Top offline apps ios and android
9. Netflix 

We all know that Netflix is a paid subscription service in order to view series, movies, and documentaries. But if you are going on a trip or need to travel then you download the content to view it later even if there is no internet connection. Your download will depend on the quality you want to see the video. The top notable feature of Netflix is that it has the best collection of content, original shows, various family plans, movies, TV shows, and more.
Netflix – Best apps that work offline ios and android
10. Spotify 

For Spotify's premium users, songs are available offline. Just save your favorite tracks to your library and then download the whole library. You can download thousands of songs as long as your phone has the storage for it.
To lose your downloaded songs, you only need to connect to the internet once every 30 days. Spotify Premium is also ad-free so you can listen to music without interruption. Spotify is one of the best offline music apps.
Spotify – Best Offline Music App ios and android
These are the top 10 best offline apps in 2021 and also they must-have mobile apps on your phone. If you are a business that wants to create such an application for your business then you can contact a top IT outsourcing company like VerveLogic for IT consulting and development.

We're VerveLogic and we've been serving our clients with our IT, designing, and Marketing services since 2012. Every day, our team of dedicated professionals works to make this world a little better through our premier solutions. Our exclusive services include Mobile App Development, Web Application Development, UX/UX Designing and Digital Marketing Services to businesses from all around the globe irrespective of your business domain.
(Visited 717 times, 1 visits today)