Apps Like Offerup: 10 Best Apps to Sell your Stuff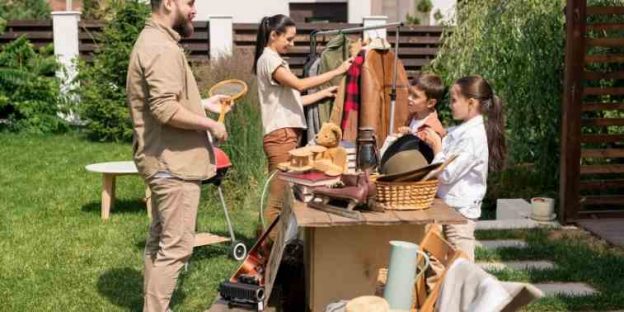 In these advanced times, we have seen advancements in every industry. The latest technologies are making things easier with each passing day. Today we are talking about such applications, where people can sell their old, new or any kind of stuff. The main motive behind such applications is to remove all the clutter from your house by selling them to the people who require this stuff. You can sell anything, the object might be stored in the corner of the basement, or sitting around and collecting the dust.
If you feel that you need to remove the clutter from your home, then you can sell all these online and even you can buy them within the predetermined range. These applications offer where you can buy and sell items. There are many applications and websites available to buy and sell goods. Let us have a look at these applications and understand the different kinds of services they offer.
Why Apps like Offerup?
Every house has some items which it doesn't need. They can be stored anywhere in the house, sometimes right in front of your house. Usually, people tend to do nothing about these items, as they collect dust in the home. So, when you feel that the item needs to be out of your house then why not sell it to others and have some amount out of it. With the apps like offerup you can move ahead and clean by gathering up the belongings that you no longer need or use. Offerup is a platform that allows its users to sell and buy goods that people no longer use.
Offerup
Offerup is among the best sellers and buys applications, where you can sell the items that you no longer need or other things which are not essential. Such apps and websites can help you list up the items by type, city, and zip code.
Apps like offerup offer amazing UI which makes it easy for the users to sell their items. You also have the option to chat with the buyer/seller. You can also find the additional filters to look for a particular product. Usually, these applications do not take any listing and selling fees. This app is available on both iOS and Android. There are many categories like auto parts, appliances, books and magazines, furniture, used material, etc.
Also Read: Classified Website & App Development Company
The Best Alternatives to Offerup (Top Online Selling Applications)
The below-mentioned applications give your used items exposure to prospective buyers. Even if you are a buyer, you can find these applications very useful as it feels like going shopping free and you can get tons of choices at a very low cost. And it also motivates you as a seller, to start decluttering so you can turn your unused items into cash.
1. Letgo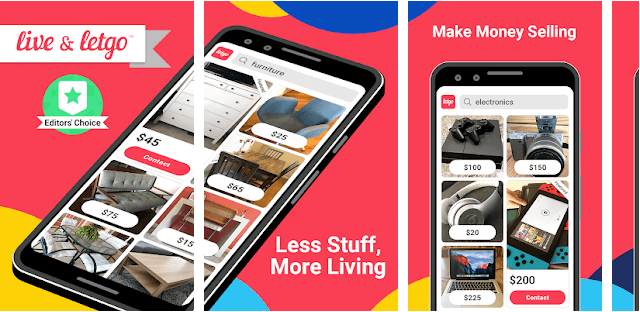 Letgo is an application and website which was founded by the former CEO of OLX in 2015. It is among the best online used goods marketplace just like offerup which is a direct competitor against Craigslist and eBay. They were able to grab funding of over 100 million in 2015, as it was worth over 1 billion $ in the year 2017 and currently Letgo stands at the same place. Their value increased because they merged with Wallapop in the year 2016. Wallapop is another mobile classified app startup that was later turned into Letgo. Letgo is a free classified application where the users can buy, sell and chat with others locally. As of now, Letgo has more than 100 million active users on both iOS and Android.
2. eBay
Everybody knows eBay as it is a multinational eCommerce corporation. It was launched in 1995 by Pierre Omidyar. It provides customer-to-customer and business-to-customer sales through its website. Its well-organized platform is the key as it makes it easy for the customers to buy and sell items.
The sellers who want to sell their products are charged to list their items. Until then the sellers can't list their items. It is a free classified app that allows users to buy and also chat with others. Their application is available on both iOS and Android platforms. The major categories for buying and selling deals are appliances, decor, properties, bikes, homes, cars, bikes, furniture, books, sports and hobbies, pets, services, and fashion.
3. OLX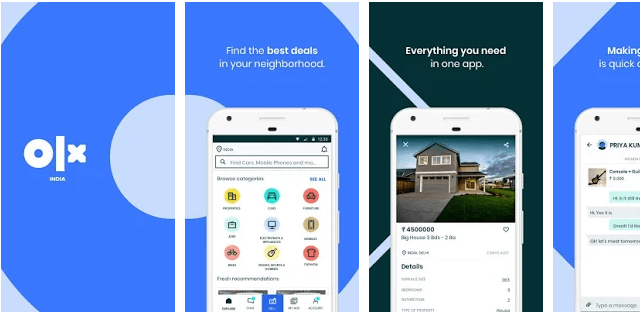 OLX is an online location-based marketplace and among the largest online classified ads companies. Because of their reach, it becomes a very tough competition for the other buy and sells applications and websites online. OLX also offers the ease of sell, buy and even chat with others for the deal through its easy-to-use interface. It is known best to buy and sell cars, electronics and appliances, furniture, jobs, books, sports, hobbies, pets, fashion, and much more. OLX has a large base of over 6 million daily active users. Their application has both iOS and Android users and is currently operating in 45 countries. The top countries where it is most popular are Pakistan, Portugal, India, Brazil, Poland, Ukraine, and others.
4. Craigslist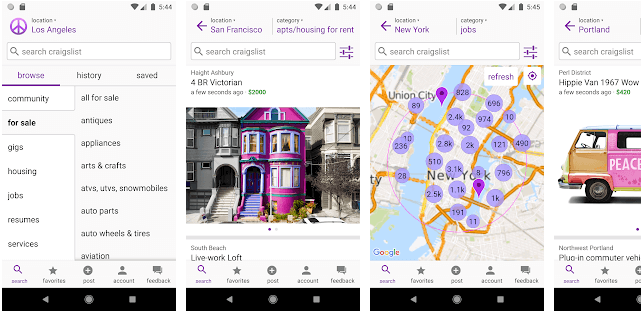 Craigslist is an American classified advertisement application and website. It was also founded by Jim Buckmaster in the same year as eBay which is 1995.  One fact that will keep you straight is it is in 72nd place overall among the websites worldwide and in 11th place overall in the US.
While browsing Craigslist you have multiple sections related to jobs, sales, housing, services, discussion forums, etc. You can also find certain lists for buying and selling items in various categories like accessories, mobile phones, electronic gadgets, tablets, vehicles, home and garden, and many others. Craigslist is currently serving in more than 70 countries, it is among the best platforms where you can buy and sell items for all. As per Google, Craigslist serves more than a billion page views per month.
5. Close5
Close5 is also an app like offerup that helps you find buyers for your goods. It is a very simple and efficient application that will help you find local goods. In this application, you can easily find all the things that are on sale within a given number of miles from your location. You just have to enter your target location and search for the items that you want. In addition to that, you can see all the items that are sold near you.
6. Recycler
Another application that helps users to buy and sell vehicles and rental properties and at the same time. It has a seamless user interface and is a very similar app like offerup and craigslist. You can also find the everyday stuff on the recycler. You have the option to communicate with the seller directly, so you do not have to go into the website and search all over again in order to get in touch with the seller.
7. Yerdle
Yerdle also helps you get rid of your junk without making money. They offer something new, as it is an exciting platform for you as it is not a reselling platform, where you can put ads and get cash when you sell the staff. The best thing about Yerdle is that it allows you to place the ads for free, as you can earn credits when someone buys your stuff which makes it an application like offerup. With all these credits, you can purchase other items advertised on the app.
8. Oodle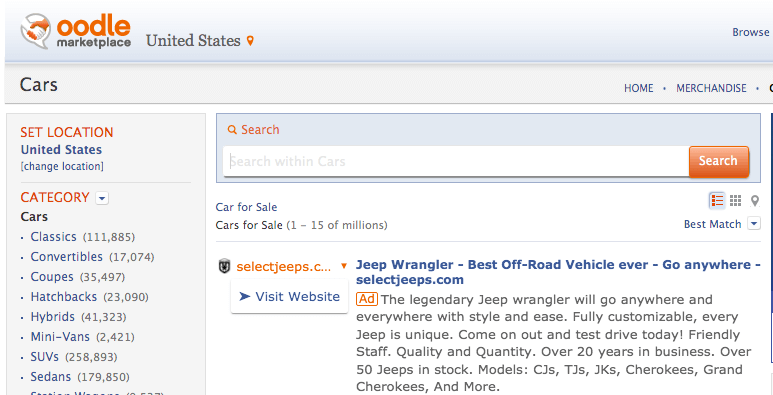 If you are looking for an alternative to offerup. As they allow you to put your ads for the items you want to sell. The best thing about Oodle is you can also find the ads of other sellers based on your target location. Users are allowed to see all the kinds of stuff being sold in the app. With Oodle, you can also sell or buy pets for yourself. So, if you are looking for a pet companion, this app is worth checking out. 
9. Listia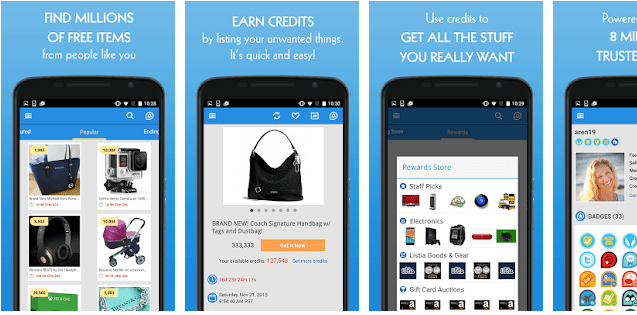 This application is just like Yerdle, as it is a site that allows you to swap your stuff with others for more useful items. However, you need to cover up the shipping price. The shipping price is usually a small price that you need to pay when you order something online. Listia also allows you to buy credits because it can take some time to build up your credits. Once you visit the platform you can find more items that are very cheap and sound.
10. Gum Tree
This application is very easy to operate and you can easily find it on both app stores. It is most popular in the UK and now in Australia, South Africa, and the United States. You can also use Gumtree to buy and sell any items. As this application believes in worldwide serving as there are no shipping fees, here the buyers and the sellers meet in-person and exchange the money and the staff directly. So, you can buy and sell the products and you need not pay any price for listing your items.
These are the top best apps like offerup where you can buy and sell your stuff easily. Now download the one in which you will feel most comfortable and sell or buy items of your use.
(Visited 591 times, 1 visits today)