5 Best Instagram Tools That Can Boost Ecommerce Sale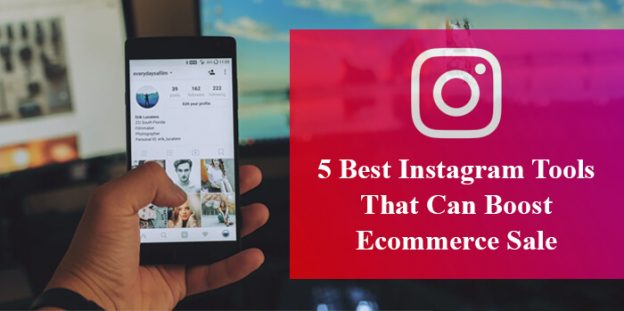 Social media platforms are meant to connect different people from different corners of the world. Social media platforms was primarily invented to make the communication system easy. It can be communication between to two people or brand. There are several platforms of social media out of which facebook is among the most popular ones to look for!
For marketers who are looking for potential customers on social media platforms often don't think about their brand or product and get into any platform for promotion. This kind of attitude can reduce their ROI significantly.
For instance, ecommerce website marketing on facebook cannot yield result as much as on instagram. According to research done by trackmaven, brands gets better engagement within instagram. Therefore, brands which are looking for better audience engagement should make their way to instagram.
This post is dedicated to get usability of 5 best instagram tool that can enhance the ecommerce sale:
Creating shoppable post using Scoutsee
Instagram is an excellent platform for engaging audiences, however, ecommerce marketers face major problem in instagram as they cannot add link to their post. Instagram does not allow people to add links except in bio, hence customers can window shop your products. Incase, customers like the product on your page, they will have to visit your website and search the entire product catalog. This process is cumbersome and may pay you high price for it.
Scoutsee can help you in solving this issue by creating shoppable post on instagram. You can create your own store front and add link to it in your instagram bio. Then whenever you share, mention that users can click on the link mentioned on bio. This way people will go to your storefront and clicking on specific product will take them to respective product page.
Comprehensive analysis by Iconosquare
According to consultant from best SEO company india, every social media marketer should always keep track of the performance of social media post that is meant to attract customers and increase engagement. Like any other social media platform, the instagram post can also be  analysed with the help of Iconosqaure tool.
Iconosquare provides a comprehensive platforms to track and measure all kinds of metrics. Marketers can measure the growth of the audience, the location of maximum followers and also analyse the performance of the instagram post. This tool also helps to find the best time to update post so that marketer can schedule the posting time accordingly. With the help of iconosquare, marketers can analyse the engagement level of followers depending upon the hashtags and filters used for better engagement.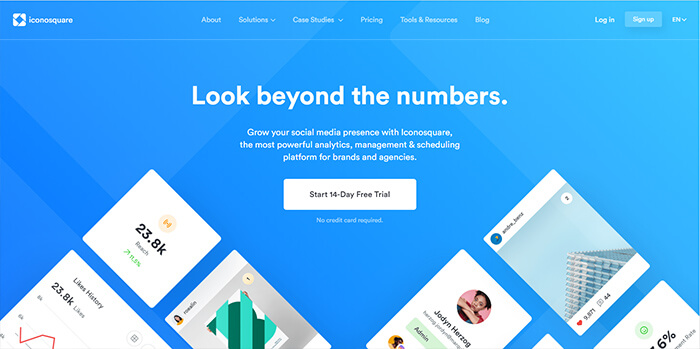 Create engaging contest with Wishpond
Instagram contest are great engaging campaign to get new followers but with such huge amount of submitted photos to analyse, it becomes difficult to conduct contest. Wishpond's hashtag contest app makes it easier to conduct contest on instagram. Marketers just have to assign a hashtag to track and it will collect all post of that hashtag. You can set rules for the contest as well like asking people to follow your brand account for participation or people will have to compulsory mention their instagram handle etc. this tool also analyse the performance of your contest as well.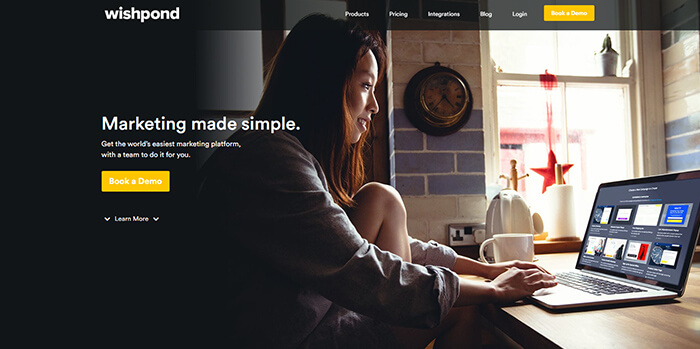 Managing posting schedule by Later
To create a constant engagement quotient with your customers, marketers will have to post consistent content which should be engaging.
There are at times you declare certain days as special like lazy sunday or melancholic monday etc, posting content on these days becomes very important, however, remembering each day is difficult task. That is why a visual representation of posting plan should be there to keep the track to see what you want to post and when. Later is the tool that monitor your content posting schedule.
User generated content with Taggd
Experts from ecommerce website development company in india strongly stress on the benefits of user generated content in bringing better business for ecommerce websites. User generated content are great to instill trust within new customers and also help in better ranking on SERPs for generating fresh content with each comment.
To get better conversion, the usage of users generated content has high prominence. The easiest way to make people trust you as authentic involves displaying the user submitted photos of respective products on their accounts. Taggd is an ideal tool for implementing this concept. The tool will collect photos from specific hashtag and show in specific product page.
Instagram has been a lucrative platform for ecommerce marketers. This platform has tremendous potential due to its immense popularity which is growing with each passing day. With these tools stated above, ecommerce retailers can easily reach to millions by harnessing the high potential of instagram.
(Visited 17 times, 1 visits today)