20 Free and Creative Ways to Promote Your App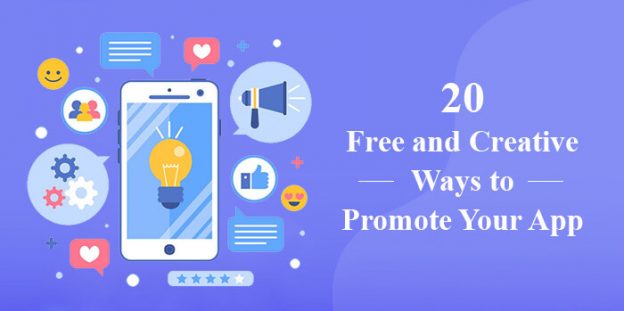 A large number of mobile apps are being developed and introduced in the app store almost every day. A mobile application indeed involves countless hours of attention to detailing, strategic placement of the widgets and so many efforts to beautifully craft the layout design. But in spite of so many hours of hard work and a bunch of money being invested, many businesses are not receiving the adoption as they expected to receive. They still wait for the rush of traffic and thousands of downloads but all they get are a few dozen downloads and eventual failure.
So what is the solution? How to create interest in your application and see the results that you initially hoped for? The simple answer to the question is free advertising or free app promotion. This task may seem daunting but in reality, it just requires consistent efforts and persistence, a certain degree of skill which you can develop with time and then you can see the influx of traffic on your app and exploding downloads. So, simply dive in and explore some creative ways by which you can promote your mobile application for free:
1. Get in touch – Marketing the app doesn't start after you bring it to the market, in fact, it starts much before that. Before your development team kickstarts the development, you need to reach out to your customers so that you can talk to them. After all, as a business owner, you need to be sure that the product that you are going to develop is of value to your existing and potential customers. You can effectively begin by contacting the customers that you have ever sold to or those who have subscribed to the newsletter of your company. You can ask for 5 or 10 minutes of their precious time through an email and in return, you can offer them an incentive like special discounts, vouchers or even some educational content. The process will help you to understand the customers' expectations and bridge the gaps that you didn't notice or come across earlier. By including your users during the process of app development, you not just market your product but make sure that the product rightly fits as per your customers' demands as well which ultimately ensures lasting success.
2. Clearly define the problem your app aims to resolve – Use this as a statement and then identify your potential customers. Clearly defining what are the issues that your new application aims to resolve will help the users to instantly connect with you. Use that statement in your announcement blog, social media handles and blog too. 
3. More app reviews – You can easily find a large number of app review sites online, so the best way to get reviews is to build an effective list of such sites that you can reach and contact. Then comes the crucial phase – crafting a personalized email. Create an email enlisting the benefits of your mobile application and personalize it to send it to the website you are going to contact. These customized pitches may top the interest of one or more such sites, so ultimately it is nothing but a numbers game, so continue emailing.
4. Create an outstanding product demo video – By creating a demo video of your offering – a mobile application, in this case, is the best way to advertise it for free. A simple and clean 30-second commercial that provides the basics of your app in the form of "Why, How and What" is a quicker way to show the audiences, what your beautiful and fully-functional app has to offer. But what's next? The next step is to leverage your social media platforms and post the video out there to promote your mobile app. The most effective mediums are Youtube, Instagram, Twitter, Blog, and Facebook.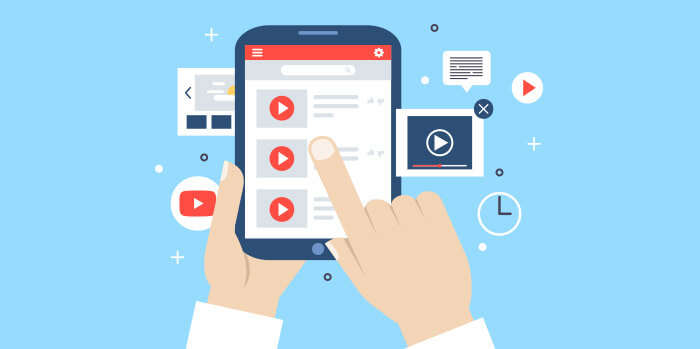 5. Build a blog – To create the buzz, you also need to write a bit! Words are powerful and a compelling article or blog post will definitely do the job. There are hundreds of article directories online that accept submissions that are fresh and original, all you need to do is write some good stuff telling about your product's features, new updates and anything that your users love to read. Make sure to tell your blog readers about how your app will make their life easy – very important!
6. Social media is the key – Share, Share and Share! The best means to reach a large number of audiences and potential users is to share your mobile application on different social media platforms. Use the name of your mobile app as a hashtag and promote it on Twitter, Facebook, Instagram. Who knows your hashtag starts trending and then you will have a huge influx of traffic on your app. Apart from social media, reaching out to the press is also one of the best ways to freely market your app. But before reaching the journalists, make sure that you have the essentials- a summary guide which provides the basics about your mobile app, the major benefits and the story behind why you developed it. 
7. Optimize your app – We all know the power of Search Engine Optimization i.e SEO and until your user can't search it, it is a waste! The same applies to the app and therefore, App Store Optimization (ASO) is an important phrase to get used to. Making your mobile app visible on the app store is of paramount importance to increase the number of downloads. Users search the latest apps and get the search results in accordance with their search requests and queries. So, it is a great idea to optimize your app and analyze as to which keywords, the customers use the most. If you will include those keywords in your product description, that will, in turn, help to make your mobile app more discoverable and visible. 
The profile page of your mobile application should be very-well constructed with short descriptions and comprehensive information regarding your app. The screenshots should be excellent and every rating or comment, in spite of being negative should be appreciated. Make sure to reach your customers, appreciate the feedback and make sure to reach the critics and those making unfavorable comments should be assured of the issue-fix so that they can comment again.
8. Offer promotional price – Yet another powerful strategy for mobile app marketing is to offer the app at a promotional price. Your app is new for the users so they don't have enough idea about it. In order to make a reasonable offer and trigger higher downloads, you can add coupon codes or even promotions for in-app purchases. You can even offer the free version of the app which can help the users to have a fair idea of what your app offers and then they can go for the premium version. 
9. Craft and share engaging infographics – Infographics are indeed powerful and pretty much an effective way to engage the users and induce action. Use different tools available online to create some mind-blowing infographics providing the features of your app, its utility and how it will benefit the users. Don't forget to share it on social media, with writers and bloggers as well.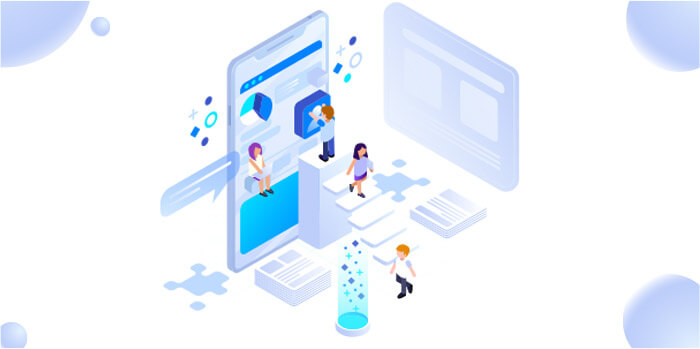 10. Feature the app in your company's emails – Every aspect of the marketing of your company needs to include the new app that you have built, even the company emails. You need to realize that you are missing on a lot of opportunities if you are not featuring your app in the countless emails that you send to your existing and potential customers. Any form of email communication from your tech support, your newsletters or even the payment pages should have a footer containing a line or two, marketing your app. By incorporating the link and benefits of your app in the newsletters and emails, you can reach a larger audience and get attention at the right time.
11. Don't forget social media – The rising influence of social media is unparalleled and is at the core of most of the modern marketing campaigns across the globe. To promote your brand or the product, the power of social media is beyond compare. From Facebook to Instagram, Twitter to Pinterest, you can have access to established communities where you can promote your offering. Create buzzworthy content and leverage social media to reach millions. Social media marketing can help you connect with the audience, you want to reach.
12. SEO does matter – Here, we are talking about Search Engine Optimization and not ASO! While the users key-in the related queries, effective SEO strategies can help to show up your app URL in the search results and can even help you target the top spot in Google's search results. For instance, if the user searches for the top 5 music apps, you would surely desire to have your app's name pop up in the first five entries on SERPs to get the majority of the traffic and downloads. So, identify the "best-targeted" keywords that you would want to rank for eventually. In order to boost rankings, you should also check the keywords on which your app is ranking, and then build quality links.
13. Try alternative app stores as well – We agree that there are just two players – Google Play Store and App Store but don't just rely on them and consider the alternative app stores as well when the time comes to upload your app. There are some good app stores apart from the major ones like GetJar, AppsLib, Amazon Appstore, AppBrain, Slide Me, etc. 
14. Join the groups of developers and Entrepreneurs on social media – You can let your app get better visibility, by joining groups and communities on social media like Twitter, Facebook, and LinkedIn. You can enhance the visibility of your brand and can get direct feedback from such developers or businesses. In return, offer them something of value like free promo codes to try. Discuss the features, bug issues, any future updates and ask for their valuable opinion. You can easily maintain great relationships this way which can be used to promote each other's apps without spending a dime.
15. Go for awesome app screenshots – Don't take just screenshots, take great screenshots of your app and then drop them in the app store. Poor screenshots cannot engage the users or tell them what you are trying to show. Add catchy captions and more visual elements to your screenshots so that the users can easily and fully understand the features that your app will offer. 
16. Link your app with the existing one- This is one the best ways to reach your target audience and the best part- you don't even need to prove your mettle once again! Those who are already using any of your old products, for instance, an application knows the value it renders, thereby making it easier for you to market your app. Just provide your existing user-base the link of your new app and they will get to know the required features of your app. 
17. Announcement Blog – For major updates and changes, an announcement blog is an excellent medium to get the reach. Leverage social media and inform your customers regarding the launch. Get some buzz and keep the blog very engaging and curate some top-notch content for the same. 
18. Register for the awards – One of the most advantageous channels for marketing your app can be participating in the app rewards. Tons of coverage, exposure, press, reviews, and downloads as well – that is what participation in the app awards bring along with it. The app idea decides the chance of winning but you are bound to enjoy a little bit of stardom, so why not? You can try some popular app award sites like Appy Awards, Best App Ever, Ericsson Application Awards, Best Mobile App Awards and many more. 
19. Reach out to influencers – Influencers have a massive reach and nowadays companies across the globe, are going for influencer marketing especially those micro-influencers who even with a small number of followers in comparison to the big star power are experts in their respective niches. By having an honest and meaningful association with the influencers, you can go a long way in promoting your application. Influencers are individuals that can really influence the buying decisions and engagement for your product or service. While several marketers prefer to offer monetary compensation to these influencers, you should rather search for those influencers that truly value your brand or offerings. Only genuine sponsorships can bring your customers and a stronger following.
20. Twitter – In addition to the fact that twitter is free,  this medium of advertising can give you an immediate association with the individuals in your industry vertical who matter. Through Twitter, you can effortlessly represent your application, discover the influencers in your industry and attempt to make an association. On the off chance that you are pursuing a contact who runs an app review site, remember that those individuals in general, often get so many messages every single day from other application engineers, so the best idea is to send a short and straightforward individual tweet, which can be an extraordinary means to get noticed in an instant.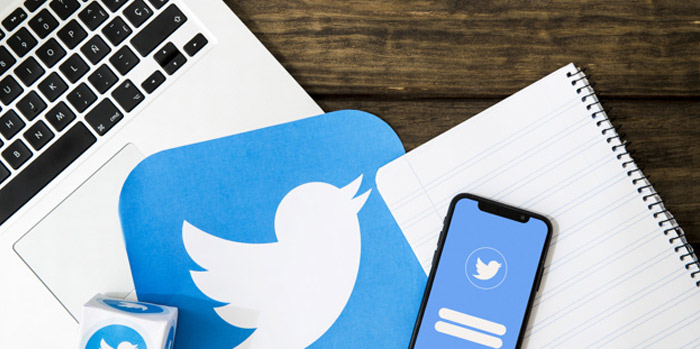 (Visited 123 times, 1 visits today)