13 Best Android Camera Apps for High-Quality Images in 2020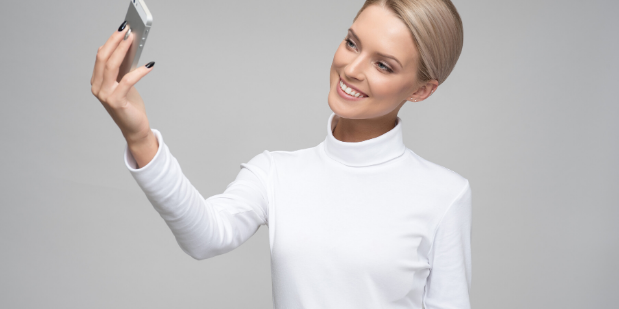 Photographs keep our memory fresh, whenever we need to relish the relived moment we go to images on your phone always line at that moment. Let it be a great place, a magnificent sunset, a get together with your friends, a click on your phone is always a great idea. Those are the moments we wish to cherish for our lifetime. Today everybody has smartphones as their best mates, and they come handy with camera applications that will make the photos look surreal. Mobile app development companies are coming up every day with ideas that will delight their customers. In this blog, we have listed the best 13 android camera apps in 2020 to capture high-quality images of your precious time. So, let us dive into a sea of best android camera apps so you can download & use them in your smartphones. 
1. CameraMX
  
One of the best camera online for android mobiles is Camera MX, it provides many features that delight it's user and if you are willing to install it, then it will surely amaze you. Some of it's best features are autofocusing, customizable JPEG quality, and multi-resolution support which makes this app amazing. Regular updates are made to the app to keep it from being obsolete. Camera MX also allows its user to record lively brilliant videos and edit it later for further perfection. Live photos and GIF mode makes the camera MZ one of the best quality camera apps available. You'll also get built-in basic editing options and the camera will do a great job as it allows you to set even the resolutions of your picture.
2. Google Camera

The smartest and the best search engine has laid its experience hands in-camera apps too. The result is incredible as we expect it to be. The vivid features and futuristic picture quality all the photography lovers use the Google Camera android app. It consists of some amazing features like perfect pictures in low light, backlit scenes and the dark, HDR+ and Nightlight like features help the user capture the best image possible and arguably is one of the best free camera apps for android available now. Other amazing features include portrait mode, top shot, playground super sez room, google lens suggestions, and HDR+ enhances settings like ZSL(zero shutter lag). Some other fantastic video features are also available in the Google android app.
3. Pixtica

The developers are having amazing mobile app ideas and Pixitica is one of those amazing ideas. It is an android camera app that is designed to keep up with the pace of today's world. The app is amazing for beginners as well as for professionals. With its impulsive and fast techniques, Pixtica will reward you with the perfect pictures of your perfect moments. Major features that make Pixtica stand out are exposure control, hyper-lapse, active filters, manual controls, tiny planet, panorama, GIF recorder, slow motion, quick resolutions, photo editor, QR scanner, and many more.
4. Hedge Cam

HedgeCam 2 is an android camera app that evolved from the open camera source code. Here are some of the features that make it popular among photography lovers.
a. Face detection
b. High Dynamic Range
c. Dynamic Range Optimization
d. Customizable UI
e. Advanced selfie mode
f. Native Language Support
g. Exposure bracketing support
h. Focus bracketing support
i. Customizable shutter sounds
j. Flexible photo and video settings
k. Automatic image alignment
These features are more than enough to explain everything about HedgeCam2.
5. Open Camera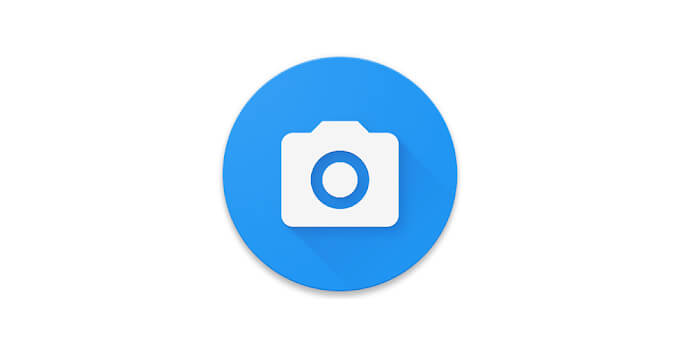 There are many mobile app development companies that are creating advanced features. The Open Camera is the result of one such effort. Its features are as follows
a. Remote Capture
b. Auto Stabilizations
c. DRO (Dynamic Range Optimization)
d. HDR (High Dynamic Range)
e. Manual Controls
f. Burst Mode
g. Slow Motion 
These features make Open Camera an amazing free camera to use.
6. Camera FV-5 
All the applications have their unique features to attract more users. Similarly, Camera FV-5 is one of the best HD camera apps for Android users as it gives you controls similar to DSLR. If you are looking for a professional camera app then this app will help you with your needs. Built-in intervalometer and long exposure support are some of the features that make camera FV-5 special. Full-fledged exposure bracketing, all supported program modes, DSLR_like viewfinder display, manual shutter speed are some of the other features available along with the Camera FV-5 Android camera application.
7. Camera 360
If you are also a selfie lover then this is the best selfie camera application for you. The camera app which provides beautifying filters and makeup edit options has gained popularity among the Millennials. Camera 360 comes with a real-time makeup camera and auto beauty cam for those who love a but colors in the pictures. A wide range of camera filters, college options, and pro-editing makes it one of the best apps. If you are also willing to create a mobile app then there are many mobile app development companies that can help you through every single step.
8. Footej Camera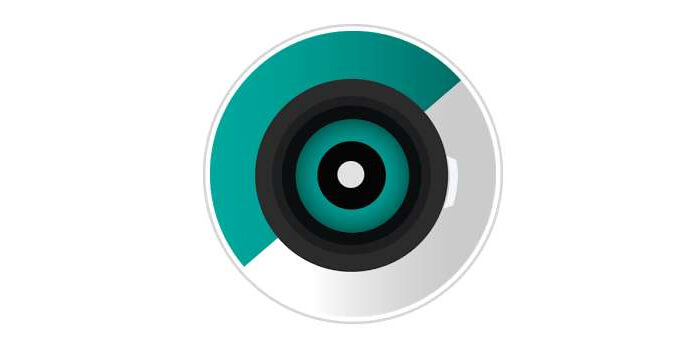 This camera app will give you a whole new photography experience with its advanced feature and brand new appearance. The app conquers the user's wants and gives them the best user experience they've ever had with a camera app. The bloat-free user interface along with amazing video and photo quality are the features of Footej Camera. Other features include animated GIFs, slow-motion video recording, selfie light, panorama mode, and HDR+ are some more features to add to the list.
9. VSCO
If you are looking for something new in your camera then the VSCO app will help you. It's editing features will transform your photos to a higher level of perfection. Even it allows the photo-sharing feature for the user's ease. The VSCO presets available will elevate your editing experience and give you the best photos for a lifetime. You can also hire mobile app developers so that they can develop such an android app like this for you.
10. Cymera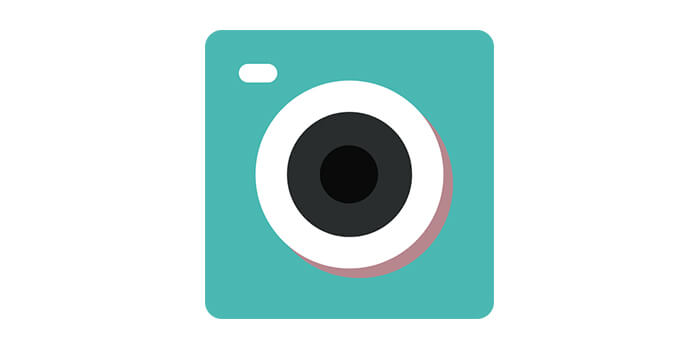 Cymera is an exclusive Android selfie camera. The amazing photo filters and photo editing options will give the photos a whole new makeover. The app is entertaining, with its many features and effects. Live filter and face edit filters add much acceptance to the application among the younger generation. Lens flare effects or light laked effects, professional beauty tools, and many more items are available in Cymera for fun lovers.
11. Bacon Camera
If you don't have a DSLR with you then the Bacon Camera app will do the trick for you. Device-specific camera apps are available today like camera apps for mobiles, tablets, iPhones, etc. Bacon Camera allows you to manually control the devices that don't support Google's camera2 API. Its amazing features include
a. RGB & Luminance
b. Virtual Horizon
c. Exposure Brackets
d. Panorama
e. GIF
f. Tiny Planets
Although there are so many features it doesn't support camera 2 API. So if your phone is in the category, this app is not for you.
12. Z Camera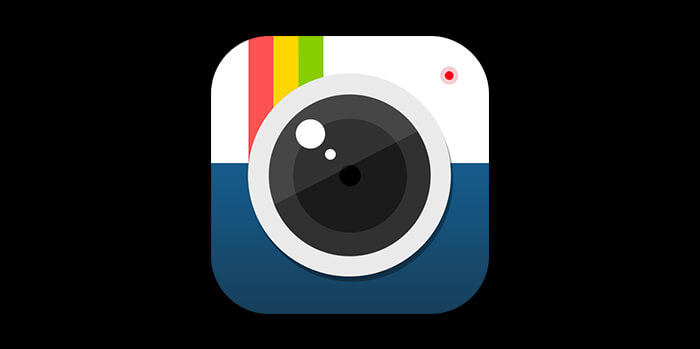 If you are obsessed with taking beautiful and eye-catching selfies, then Z camera will be your partner in crime. The app is rich with latest stickers and AR stickers, live filters, magical effects with different styles, body and face shape selfie editor, stylish eye makeup stickers, funny face swap features, and many more. Beauty selfies and real-time aging features are some more features to the app's credit.
13. Manual Camera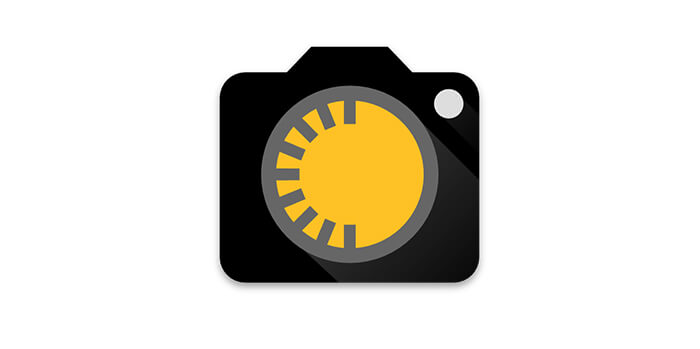 The manual camera is the fastest android camera app. Also, a manual camera is the world's first fully manual android camera application. The application runs on Lollipop camera2 API. Some of the features of the Manual camera are listed below:
a. Manual ISO
b. Manual shutter speed
c. Manual exposure compensation
d. Manual white balance
e. Manual focus distance
Timer and RAW are also available with the Manual camera android app. If you wish to develop an app and deploy it in the play store for public use, the best option is to outsource mobile app development. The best developers out there will help you make your idea the best possible application ever.
Above is the list of top android camera applications that you can try on your phones. If you are looking to create a top camera app with rich and best features then you can hire an app development company so they can create the best app as per the most loved features for you.
(Visited 226 times, 1 visits today)