10 Apps Senior Citizens Must Try in 2019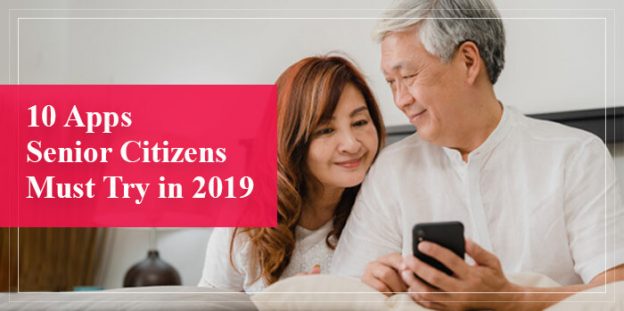 Mobiles have become ingrained in our lifestyle. Thinking of spending a single day without a mobile device can scare some of us. It is our everyday companion, helping us to fight the barriers we encounter now and then. For elderly people using a smartphone can sometimes be a tug of war. Some of the seniors simply hate gadgets, they consider learning to use them a waste of time. When I gave a smartphone to my grandfather on his birthday, he said it drains a lot of mental energy, why should I use it? Today he feels pride in discussing the various features of his iPhone with his buddies. He never forgets to eat his tablets, exercise on time and don't need a caretaker when he goes outside.  
Lifestyle apps surprisingly can help elders to take good care of themselves.  Elderly apps help you sustain a good level of mental and physical health. These applications are made for slow learners. You don't have to be a tech-savvy person to use them.
Without further ado, let's explore the 10 apps every senior citizen should know about. 
1.Senior Safety Phone app – It is quite easy for millennials to multitask between apps. But, for elders, a home screen flooded with a sea of icons is the beginning of chaos. This app simplifies an elder's mobile interface minimizing the confusions. The small app icons are replaced by large colored buttons increasing their visibility. You can customize the apps that appear on the home screen. The contacts elders call daily can also be added to the home. If you have a visually impaired person at home, the 'call for help button'  is there to save them during an emergency. You can reach out to app developers in Chennai for the development of a similar app. 
2.Magnifying Glass with Light – With ageing comes the weakening of senses. Most of the old individuals suffer from low vision. While you can't do anything to improve your eyesight at this age, carrying a magnifier in your pocket is a solution. The magnifying glass with light app transforms your camera into a magnifier and flashlight into a torch. You don't have to ask others for reading your menu, directions on the back of tablets, etc. Its uncomplicated UI includes a slider for zooming in and out. The shaking hands wouldn't make it hard for elders to change its magnifying range.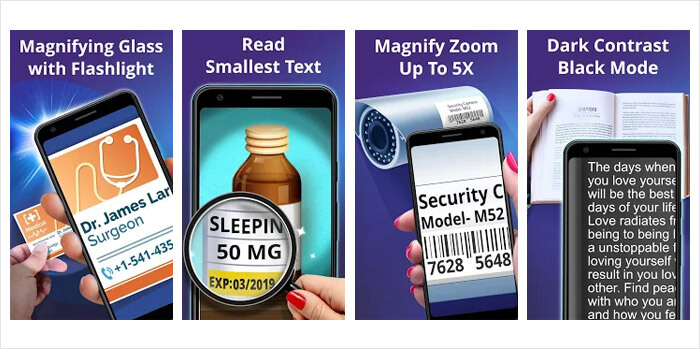 3.Kindle – Aging can never stop the bibliophiles from reading. There are a plethora of books written specifically for elders. People in old age cope up with anxieties and learn the secret of living a healthier life through reading. Kindle mobile app is a treasure to more than 3.7 million books. It has a text to speech converter to facilitate reading for visually impaired people. You can enlarge the text, change brightness, access the built-in dictionary and read several books. It has a night mode which turns the text white and background black. Enjoy reading during the sleepless night without disturbing your spouse by turning on the night mode. 
4.Evernote – The sticky notes with vegan recipes fluttering in the kitchen, doctor's prescription, to-do-list, and address of the shopping store; save everything at one place with Evernote. Add photos, videos and voice recordings along with texts to your note and create a collection(notebook) of the related notes. The best part, you can access all your notes on both mobile and desktop devices.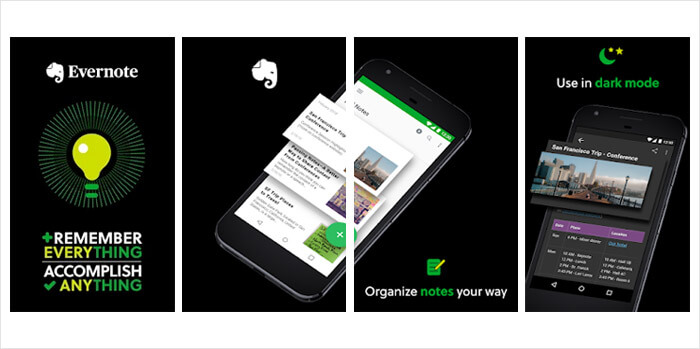 5.Silver Surf – The elders who are using a search engine for the first time get perplexed between the ads, links and related search section. Swollen fingers from Arthritis can further make it challenging to use the different option in the browser. The enlarged text and less sophisticated screen in silver surf make navigation easier. 
6.Medwatch – It is your medical instructor in the absence of a doctor. You can set alerts to remain yourself of the daily medication, exercises, etc. The app also provides information on drugs, their usages and side effects. It is developed by the FDA, all the data on drugs is medically tested and approved. If you have hired a caretaker for one of your family members, this app is a must on their mobiles. 
7.Librivox – Getting old has its pros and cons. In some people, the ability to read deteriorates with age but it doesn't take away their passion to explore new concepts. Librivox has over 15,000 free audiobooks which you can either stream online or save for later. The collection is updated every day. It has books in several genera from nonfiction to fiction. It is one of the best alternatives to e-books as per the app developers in Chennai. 
8.Skype – As you grow old you create a legacy extending to several generations. In rare cases, children often get settled to distance places across the entire world. The elders are budget conscious; the high cost of international calling stops them from making frequent calls.Parents baldy miss their children, grandchildren, nephews and nieces. The Internet has brought everyone closer. Skype lets you voice call, send messages and make video calls without costing a single penny. Elders can see their children via video calling and get rid of all the worries.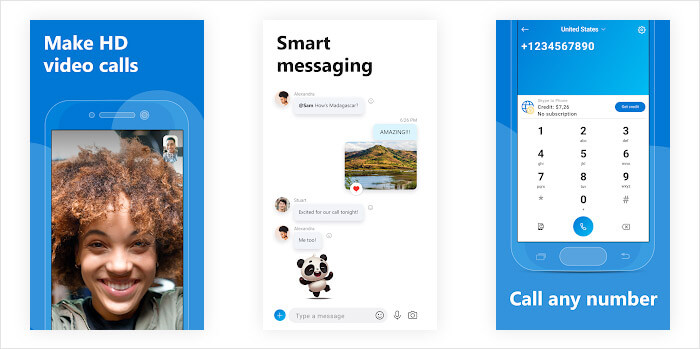 9.Pillboxie – For caregivers who also work as maids keeping track of all the pills an elder has to take can be difficult. If your parents are fighting a disease, they might be prescribed additional medicines along with the usual vitamin supplements. Administering the drug at the right time is essential for maintaining an older person's health. Pillboxie sets reminders to streamline the daily medicinal rituals of your elders. Your loved ones would miss any pills as the app functions even without online connection and active screen. 
10.Voucher Code  – Windows phone, android and apple users can browse through a list of discount coupons and codes using this app. Whether you are buying groceries or clothing, you don't have to print the coupon when you are at the subway. Just download the coupon on the app. It offers  discount coupons on movie tickets, eateries, events, store and more. Before you download a deal, read the terms and condition properly. 
Conclusion – In App Stores and Play Stores, there are more than 2.1 million apps. Some of them are specifically tailored for notifying the users of doctor's appointment, educating them on self-medication etc. They have features which assist the old in having a smooth life without missed anything important in their schedule.  
(Visited 158 times, 1 visits today)