Methodologies of Ecommerce, Boon to a Sinking Businessman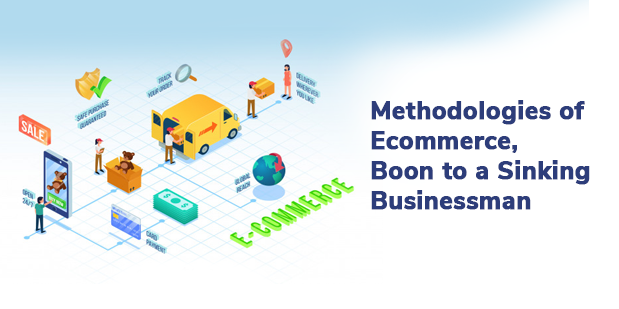 By owner every business owner has realized the importance and significance of an eCommerce portal. Nearly all store owners are now accepting that it is highly essential to have an eCommerce store or existence. The reason for this increasing trend is the increasing number of online customers. The potential buyers prefer to stay in their home or office boundaries and shop from there. This changing trend also comes with lots of benefits.
The first and foremost reason behind this massive change in shopping pattern is due to the wide variety of choices available on internet market with instant price comparison facility. Why would a person walk out in market to purchase a good when the same thing is available online with home delivery and that too at lesser prices than in market? Hence if you are still continuing with the traditional pattern of carrying commerce then you are way back from your competitors and this may lead to heavy losses and ultimately dissolution of your company.
To assist you in going 'e' for commerce Ecommerce Development Company India is readily serving all the services needed to establish an eCommerce existence. Many business owners make the mistake of relying on that all eCommerce development agencies can perform with the same verve and devotion; however, that is not true at all. Out of hurry business, many times take wrong decision and select for less efficient eCommerce development agency for the task.

The vendors of India also take the help of Software Development Company India to design the most equipped eCommerce experience for you. This development company develops the required software like point of sale and other data management software for your online working which not only smoothens the way of e-commerce but also brings efficiency in your business along with maintaining effectiveness. Ecommerce can lead a sinking business situation to a flourishing one in quick of time. Ecommerce has enabled small size business owners to walk shoulders with the big size firms and to compete with them efficiently. Why to delay become 'e' to become "efficient.
(Visited 26 times, 1 visits today)