How to turn those seasonal one-time shoppers into permanent customers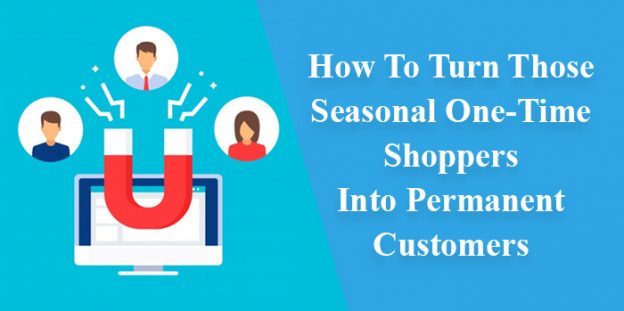 Seasonal and Black Friday shoppers are unique in the way that they will purchase your products without knowing anything about your brand. This means chances are there that they might forget your brand entirely if you don't make any effort to keep them interested.
Transforming seasonal shoppers into lifelong customers will have a huge impact on the success of your e-commerce business, over time they will cost less, buy more, and even develop a strong connection with your business.
Here are some effective ways suggested by experts from e-commerce development companies.
Nurture your New Relationship through email
Email is a great way to stay in touch with your customers. How can you form that connection through email? Introduce them to your brand and tell them a story with very first email you send them. You should consider sending your first email to the seasonal customers after your sales end and once the dust settles.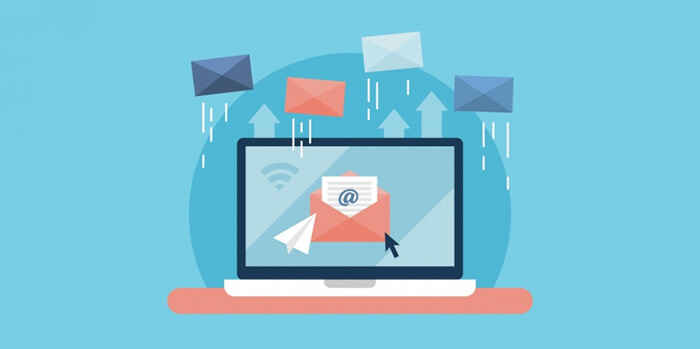 Here is an example of effective email from NOMAD
' We are glad you found us'
Welcome to NOMAD. Here are few things that we(and hope you love it too):
We are 100% funded by our customers and early backers from Kickstarter and Indiegogo.
We accept barters, not just money.
We make the smallest and most portable cables in the world so you don't have to worry about running out of battery.
We are happy to have you onboard and love to hear from you."
An effective email can kick off the nurturing process with new customers. It warms them up to your brand and messaging. It let you share your story and what your brand is all about.
Do not make a mistake by blasting your customers with promotions right in the first email, otherwise, you won't be able to develop a worthwhile and lasting relationship with them.
According to a report, nurturing emails get 10 times more engagement than promotional emails. Keeping them engaged will make them less likely to forget about you and more receptive to future promotional emails.
Here are some ideas of email you can send out after your welcome emails to keep your customers engaged
Educational Content – Share your helpful blog posts or create content that educates people interested in your niche. For example, if you sell yoga mats tell them about the new pose or share some workout routines you have enjoyed.
Entertaining content- You can also engage your customers by sharing some entertaining content. For example, if you sell dog food, share some cute video of dogs playing or creating memes that dog lovers would enjoy receiving.
Customer stories – Your customer has interesting stories about your products and their lives that new customers might relate to. Tell this story through your emails that your new customers can relate to your brand.
Content curation– You don't have to create original content every time. Share some useful and interesting resources from around the Internet into one email that they can digest.
Exceed Customer Expectations
What can you do to be different and stand out of other e-commerce websites that seasonal shoppers do shopping with? How can you surprise customers and exceed their expectations?
If you are able to stand out, your business will be memorable and if it is memorable, it can begin to build a worthwhile relationship.
Here are some things you can do to exceed customer expectations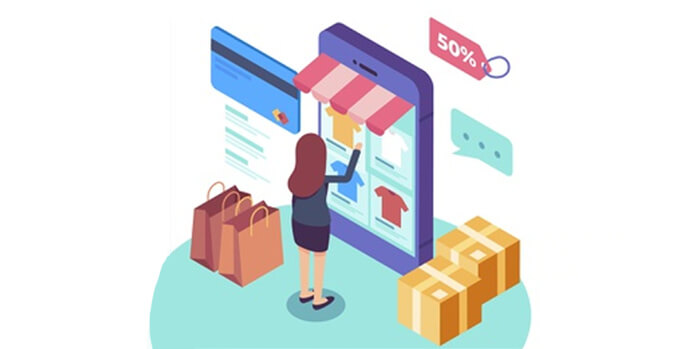 Follow-up thank you email/note – Contact customers a few days after the holiday season craze with a personalized and meaningful message. If this was your first holiday season sale, let them know. Also, let them know how grateful you are to have them as a customer (if you really mean it!), wish them a happy holiday and hope they love what they purchased.This could be far better if could send them a handwritten note, but an email will also be good enough.
Follow-up discounts, coupons, and gift cards: To get people back to your store offer them a discount, coupon or free gift card. This might be better a few weeks after their purchase (when they receive their order) to entice them to come back.
Be proactive rather than reactive: Do not wait for customers to have an issue or question before offering assistance. Be proactive. Ask your customer if they need help assembling your product, ask if they have any questions and what their experience with your product has been like so far.
Tweet/ FB message your new customers: It's better to engage with your customers on social media after their purchase. Though it can't be possible always but if you are small and have time to find your customers on social media you can ask your customers to use hashtag or Tweet you with an image of their purchase, this will give you an opportunity to engage with your customers also make them feel special.
Re-engage customers with Re-targeting
Consider placing Facebook Retargeting(custom audience) pixel on your website and retarget visitors that reached the checkout. This will allow to keep you engaged with one-time shoppers and allow you to build a relationship and brand awareness outside of your website and email list. This does not need a huge budget either, a small budget will do.
Here are some ideas for Facebook ads suggested by experts from e-commerce solutions company for your custom audience of holiday season shoppers
New product announcement – If you have added a new product that the seasonal shoppers might be interested in, create an ad letting them know.
New sale – If you are about to run another sale or deal on your store, let the customers know about that who took the advantage of the previous sale.
Offer coupon – If you are having a hard time getting the seasonal customer's attention, consider offering a coupon. Something along the line we haven't seen you in a while or similar to it, with coupon offer, can work well.
Do something different to grab their attention – You can create a unique ad to grab the attention of your seasonal customer attention.  It could be a personal ad such as ' Hey, how was your experience with our product? Let us know in the comments of this ad'. The goal doesn't always have to be the immediate repeat sale. Sometimes, it's just about brand awareness and nurturing a relationship with previous customers.
(Visited 41 times, 1 visits today)