How Mobile Apps are Changing The Entertainment Industry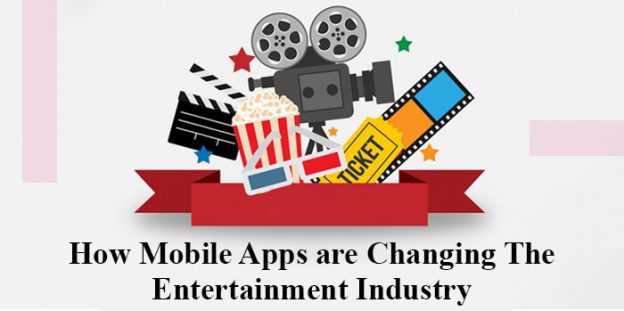 In our busy schedule, when we are not able to take out time for ourselves, it is only the entertainment apps which have become our only "escape". In this digital era, nobody has remained untouched from technology, especially when it comes to gadgets. One of the most used gadgets is "Mobile Phones" and smartphones come with mobile applications. Apart from the in-built apps, users can also download several other apps from the app store like Playstore etc. Speaking of entertainment mobile apps, they have their web version as well but still, people like to access mobile apps more as they are very convenient. For example, Spotify and Netflix are the two entertainment apps that provide a bit more personalized experience by utilizing machine learning. These entertainment apps can be accessed from anywhere and at any time. 
In this article, you'll get to know about a few ways through which mobile apps are revolutionizing the entertainment industry. 
Check out how entertainment mobile apps are affecting the entertainment industry!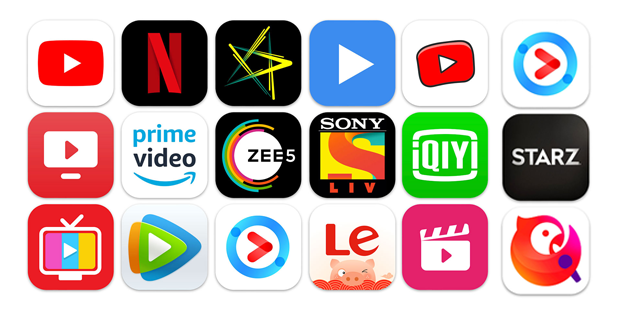 1. A Complete Independent Platform:
Application development is not as complicated as it used to be. A few years ago, the entertainment app platforms could only be accessed by the professionals involved in videos, music, gaming etc. But now entertainment applications are capable of forming a whole new platform for all kinds of entertainment sources. Ever since the arrival of technology, the entertainment mobile apps platform has been now open to young and raw talent. People have now started using these entertainment apps platforms like Youtube etc. to not just earn fame but also money.
2. Tracking Trends:
Entertainment is not bound by time lots and geographic location. The birth of various social media platforms like Instagram, Twitter etc. has made it easier to track the latest trends. For instance, every second the news about the latest movies, music, series etc. are updated on social media platforms. Taking advantage of this, entertainment mobile apps and keep them on the trending section of the app. The entertainment industry is progressively improving the user experience by optimizing the app.
3. Access To Information:
From cooking tips, life hacks to the latest news, mobile apps have made everything accessible in just one click. Social media platforms like FB, Instagram, Twitter etc. are capable of lots of things and therefore become the great source of authentic collecting information from the market. 
4. Promotion Of The Brand: 
What is a better way of promoting a brand than a mobile application? Mobile applications are becoming the fuel of online businesses and therefore have made it possible to promote the brand digitally. Lately, the launch of its own application to let the consumers directly buy their services has been considered by various big brands. The top entertainment mobile apps have made 90% of mobile users spend their time on mobile apps as they are portable and flexible. 
5. Proper Content Flow:
Entertainment applications have allowed the content creators to upload on various platforms and helped their content to flow easily without any restrictions all across the globe. Entertainment content could be anything such as videos, music, blogs, articles etc. Digital transparency has shaped the entertainment industry to a great extent in a good way. Businesses by following the above-mentioned points do get the insight into how users are responding to features/functionalities of the top entertainment apps.
The entertainment apps have increased the option of personalized content to the user tops the chart among others. But with pros their cons as well for all the things, the same is the case with entertainment applications. The increase in digitalization has also increased the fear of digital theft of online content. To avoid this situation, entertainment app charges money by asking the users to take a subscription, but most of the time the access to these platforms is free of cost. 
6. Space For Music and Gaming: 
If you look at the bigger picture of the entertainment industry, you will see that 'Games' and 'Music' are the two of its prominent parts. When you think of games, the first thing that comes to mind must be video games, but you have to think more now. Along with a wide range of options like real-time play, chatting, voice calls etc. gaming apps have so much to serve to the mobile users. 
On the other hand, earlier the music was restricted to CDs, cassettes, radio, but now it has been transformed into mobile applications. Some of the examples of music apps which has made music handy are Spotify, Wynk, Saavan etc. There's nothing wrong in saying that mobile apps are revolutionizing the gaming and music domain as well. 
7. User-Friendly Experience:
The variety of unique content and types of interesting features has increased the curiosity of users, and it has eventually shifted the interest of audiences towards the entertainment apps. Entertainment mobile apps allow businesses to interact with their customers and fulfil their needs.
8. Increase In Sales:
As mentioned above, mobile applications are able to generate revenue for the businesses as they can reach a maximum number of users along. If reached to the right number of audiences, the entertainment mobile applications can not just increase their brands/service popularity but also increases sales too. 
Many entertainment applications will prosper and flourish the entertainment industry much more in the coming years. Now you know why be it established business or a start-up is making their way to entertainment mobile app development. 
Trending Entertainment Mobile Apps For You
Entertainment applications are a necessity today. We can always spot someone who is engrossed in such apps while commuting or having lunch at their desk. That is how entertainment app development is done so that it can attract a massive audience. Some applications have turned into a trend now and we simply cannot do life without them. Let's take a look at these rockstars:
i. NETFLIX: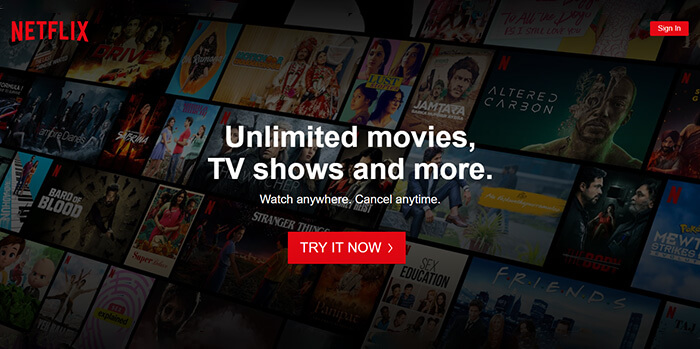 Founded on August 29, 1997, "Netflix" has given the entertainment industry an unlimited list of movies and sitcoms. It is one of the highly used entertainment applications in today's time as it provides a high definition experience to the viewers. Netflix has changed the satellite TV game completely.
ii. TED:
Began in 1984 as a conference, "TED" is a nonprofit devoted organization which spread ideas, usually in the form of short, powerful talks to inspire people all across the world. There are over 1400 videos uploaded on the app of TED which can be accessed from any smartphone.
iii. BOOK MY SHOW: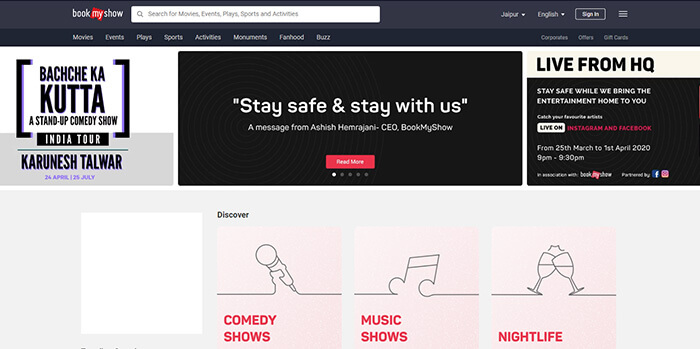 If you are a movie buff, then Bookmyshow is just the right platform for you. It is an application which allows the users to book tickets online for movies, concerts, stand-ups and theatres all over India to avoid the rush at ticket counters.
iv. SPOTIFY: 
Founded on 23 April 2006, "Spotify" is a music service app that allows the users to listen to the music from anywhere and everywhere. You can browse through various genres of music and artists, and save up to 3000 tracks offline.
v. 9GAG:
This Hong Kong-based company was launched on July 1, 2008. The "9gag" is an online platform which allows users to the collection of memes including videos, GIFs and images. The mobile app of this web platform was launched in 2012 and since then, the app has experienced a great rise in its base audience.
Scope of Entertainment Mobile Apps
Entertainment mobile apps have become a crucial source of information for the users without which human life seems to be very difficult. Just like mobile phones, users are addicted to entertainment apps and platforms now. Not just entertainment but mobile apps are literally able to solve our daily problems. There's no doubt in saying that entertainment applications have a future that will let them rise to the next level and in the coming time, the mobile application economy will have more optimized apps.
Some of the features like IoT, Augmented Reality, Virtual reality are ready to hit the entertainment apps development market in the coming times to improve the user interface. These new technologies will affect the audience and the competition for the newcomers to a great extent. It depends on developers whether they want to spend money on developing their own apps and how much it would be.
(Visited 312 times, 1 visits today)