Free Web-Based Tools For Seamless Website Management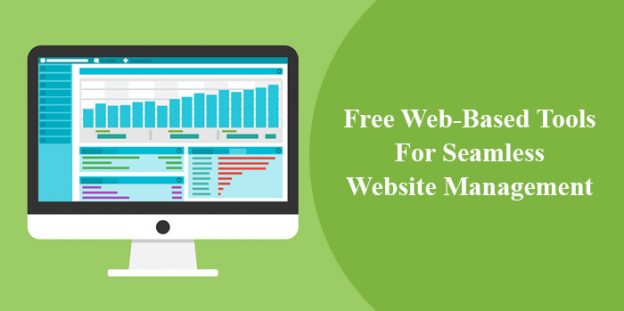 An entrepreneur in today's competitive and cut through ecosystem faces a lot of challenges and ups and downs. Being the founder of a start-up is never easy and you can find yourself in a combative situation every other day. One of the first and most major challenges start-ups and organizations face is with their website. Although they get their website up and ready, it is often an ongoing challenge to get the word out into the market and actually make the entire business model a profitable one.
Only through multiple trial and errors do these entrepreneurs learn how to navigate their way in this overcrowded space and thus make their voices heard.
What is the challenge?
Unlike the physical brick and mortar shops we see around us every day, there are certain challenges that come uniquely with an e-commerce website. For example, in a physical store, you can easily monitor the footfall and also track how many customers came to your shop in a particular day. Whereas on an e-commerce website, without the presence of a specific tool, it often becomes increasingly difficult to track if customers are coming and if so where they are coming from.
This is just one instance and in today's article, we will cover about certain free web-based tools which are sure to make your life easier while managing your e-commerce website and also help in e-commerce website development company in India.
If you have been in the technology game for long enough, it is most likely that you have come across the name of AWS or Amazon Web Services at least once.
In the most basic terms, AWS is a one-stop shop for all your needs to manage your website efficiently. The best part, most services included in the bundle are free for one year.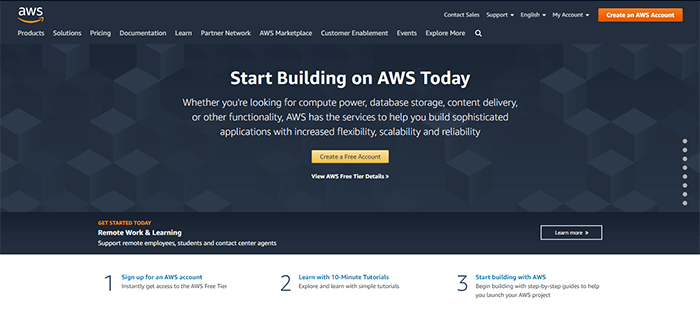 Some other perks of using AWS are:
Pay as you go scheme, which means you only pay for the services you are using and only when you are using them actively. No reserve fees, or hidden termination fees.
A simple monthly calculator which helps you track of how much the total cost might come up to.
Payless by using more, which means that the more you use the service, the more affordable will it become in your pocket.
Similar to Amazon Web Services, Zoho is another tech giant in the industry you just can't afford to miss. Since its inception in the market, Zoho has consistently stood out with its list of offerings and as of today, its list of free offerings for businesses continues to grow.
One of the main attractions of integrating Zoho with your business is the Zoho workplace package which is a full suite of all the services you are most likely to need. The Zoho Workplace package contains Mail, Connect, Chat, Show, Sites, Writer and Sheet and the best part is they are completely free.
Once you register on their website with your business email, all the above-mentioned services and some more are seamlessly integrated and you can start using them almost immediately.
Another good thing about Zoho is their referral program. For example, if you can get 25 referrals from your link, you get 25 accounts for free, isn't that great!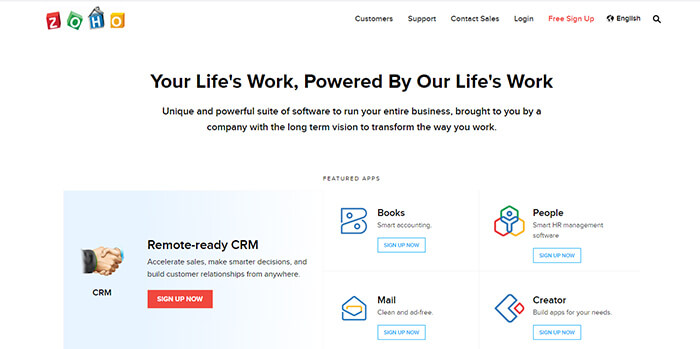 A website, be it of any sort, either an e-commerce portal or just a forum, is incomplete without content. And for publishing great content consistently, you need access to a host of tools. Thus comes, SmallSEO tools.
All their offerings are completely free of cost and their website contains hundreds of free tools. Starting from broken link checker, article spinner, plagiarism checker and all the way till keyword density checker and Google Index Checker, with SmallSEO Tools at your disposal, you can become a website Guru in no time.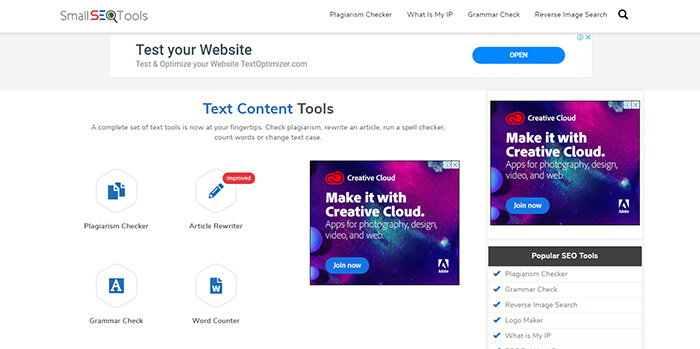 Conclusion
The above list of free tools is sure to help you in your endeavour to get more customers and increase your ecommerce website development company in India business. Go and try them all today!
(Visited 32 times, 1 visits today)