Top 9 Data Recovery Apps for Android Phones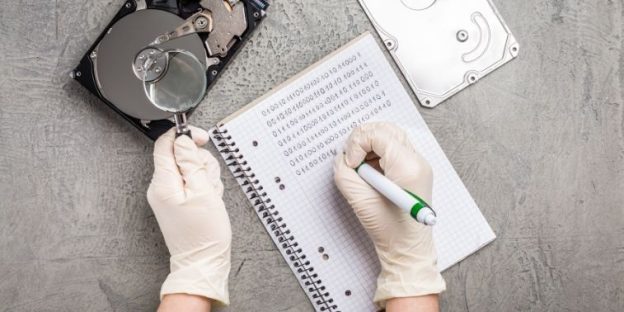 Contrary to the rooted devices, android users with unrooted mobile devices witness many disadvantages. To name a few, with unrooted devices, the users get lesser control over their devices, lesser security, battery drainage problems, low level of customization and the biggest hurdle among all is the limited backup due to which they often lose data which is extremely hard or sometimes impossible to recover.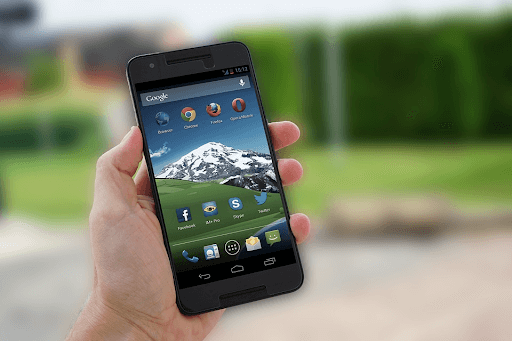 Source: www.pixabay.com
However, with the emergence of Android version 4.0 and above, the Google Play Store now offers a number of Android Data recovery apps for no root users. These data recovery apps are easy to use and help the users to easily take backups of the files and even recover files if lost due to numerous reasons. Let us broadly look at the benefits of mobile apps for data recovery in the following section.
Benefits of Android Data Recovery Apps
1. Recovery of images, videos, audios, and documents
Since a large amount and variety of data such as images, videos, audio files, documents, and Whatsapp Chats remains in the user's phone nowadays, the chances of data loss are quite high. Mobile data recovery apps help the user recover a number of file types present on the phone. They also make it easier for the user to retrieve back the files, lost or deleted due to human error and otherwise.
2. Ease of install and use
These apps are easy to use and install. With just one click, the user can download and install the app from the Google Play Store and start recovering his lost or deleted files from the phone. Moreover, the app language is easy to understand and allows the user to follow simple steps to get the retrieval done.
3. Time-Saving
Apps for recovering data also save a lot of time by retrieving data within minutes which otherwise either take long hours or sometimes not even recovers. The downloading and installation time is also very less if the internet connection is good.
5. Small Size
The app size is usually small in size, hence gets downloaded in no time and captures only a limited amount of space in the user's phone. This makes it easy for the user to download the app without worrying about the exhaustive nature of his device.
Source: https://i.gifer.com/81Az.gif
6. Security
The data retrieved using Data recovery apps are securely saved to either your own phone or Google Drive and other cloud storage platforms. 
7. Backup and Cleanup
Some recovery apps even offer to clean useless files on the user's phone and take a backup before the cleanup to avoid any loss of relevant data. These apps also collect and preserve data through regular backup procedures.
8. Easy Scan of Internal Memory and SD Card
Most recovery apps help scan and look at both the internal memory and SD Card present on the user's phone in order to perform the recovery process. 
9. Transfer Data
Some Android data recovery apps also help transfer data from phone to phone, from Phone to user's PC, and vice versa. Hence, recovering and transferring data from device to device becomes a lot easier for the user.
Once the user has understood broadly the benefits of these apps, it becomes easy for him to choose the best app for his android device. So, we have shortlisted 2021's Top 9 most trendy Data recovery apps for android phones, that you can find on the Google Play store. Check them out.
Top 9 Data Recovery Apps for Android Phones
1. Dr.Fone
Dr.Fone, an Android Data Recovery app by Wondershare is a one-stop solution to recover files in unrooted Android devices. Besides the recovery of lost data in Android devices, this app also helps the user to remove and back up the mobile data,  transfer data from phone to phone, from Phone to PC, and vice versa; unlock the lock screens of the devices, and solve issues related to the phone's system. The software requires a one-time payment in order to use the full version and of course, the free trial is always available to test the performance. The app has won more than 100,000 installs since its launch. The current version 3.2.5.216 will occupy a minimum space of around 8 MB on the user's phone and will offer the best package at an affordable rate.
2. UltData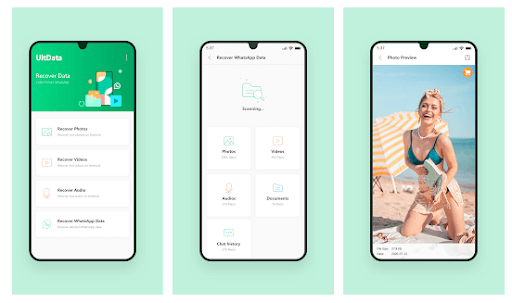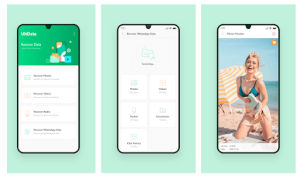 With no root required, UltData, an excellent Android Data Recovery app by Tenorshare Co. Ltd takes a quick scan of your android device, recovers deleted images, videos, audio files, and WhatsApp messages quite on time. Counted among the best android data recovery apps, the UltData app supports a number of languages making it easy for users all across the globe. With its latest update 2.2.0, the app takes around 40MB of space in the user's device and has gained over 500,000 device installs.
3. EaseUS MobiSaver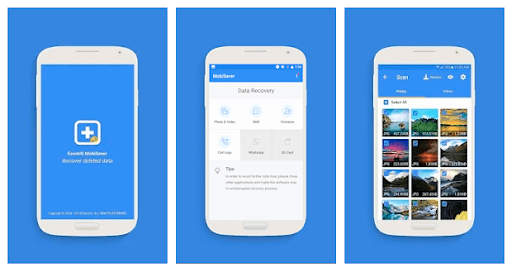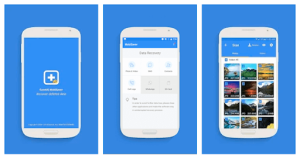 The EaseUS MobiSaver app by EaseUS Data Recovery Software not only recovers images, videos, contacts, but also WhatsApp messages of the Android device users. This Android Data Recovery app supports various image and video formats, retrieves data from both internal memory and SD Card, and requires as small as 7 MB size on the user's device. This app is yet another easy-to-use data retrieving app for phone users and has been installed on over 50,00,000 phones already, till date.
4. Video Recovery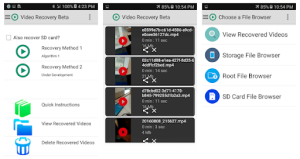 Video Recovery by Tasty Blueberry PI app development company is exclusively a video recovery app that supports multiple video files formats such as FLV, AVI, MOV, MP4, MPG, 3GP, and so on. It is quite a small app that hardly takes 2.7 MB of space on your device and has reached more than 5,000,000 installs over time. Video Recovery app is developed for mobile devices only with Android version 4.0 and above.
5. DiskDigger Photo Recovery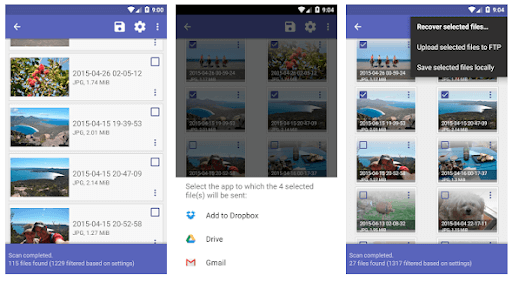 DiskDigger is a photo recovery app by Defiant Technology LLC that performs a limited scan on unrooted Android devices and a complete scan on devices that are rooted. It also offers its user to upload recovered files on Google Drive, Dropbox and even share through email. With a size of not more than 4.5MB, the app has reached more than 100,000,000 installs.
6. DigDeep Image Recovery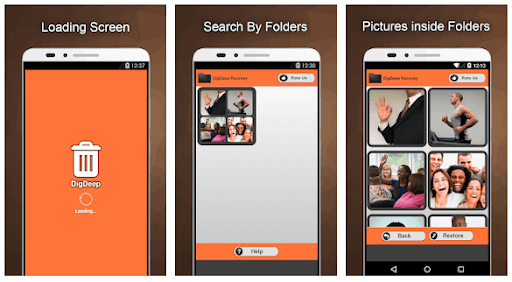 DigDeep is an exclusive image recovery app for android users. This app recovers pictures from both internal memory and SD Card gives an easy interface to its users and does not require the rooting of the phone. The app supports jpg, jpeg, and png formats while the app size varies from phone to phone. The app has reached over 5,00,000 installs over time.
7. Document Recovery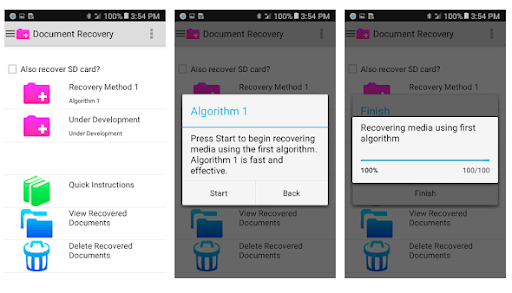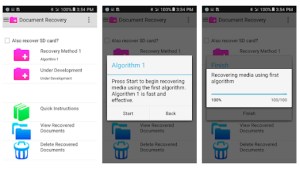 Document Recovery app by Tasty Blueberry PI is exclusively developed for recovering documents that are erased or lost from the user's android device. It supports multiple document formats such as PDF, XLS, PPT, TXT, ZIP, etc. It does not require more than 2.7 MB of your device's space and could be run on mobiles with android version 4.0 and above. With over 5,00,000 installs, the app is among the best apps for document recovery.
8. Photo Recovery- Ztool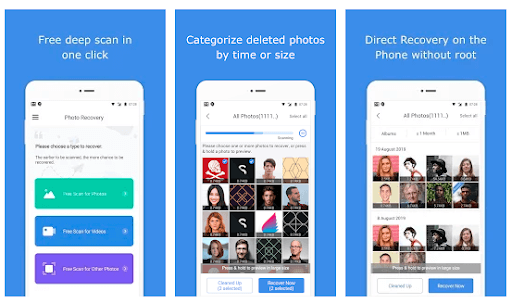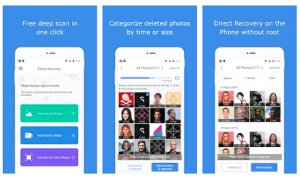 Ztool by Suzhou Aunbox Software Co. Ltd helps recover lost/deleted pictures and videos from the user's phone and even categorize them in a smart way just for your ease. This android photo recovery app takes around 12MB of space of your phone and requires Android version 5.0 and above. With more than 1,000,000 installs, Ztool not only recovers images and videos but also erases useless ones from the device with the due permission of the user.
9. Dumpster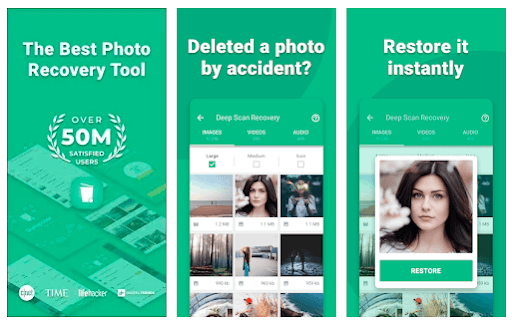 Dumpster is another instant data recovery app for android users, developed by Baloota app development company. It does not need an internet connection to recover deleted or lost files, be it an image, video, Whatsapp chats, and even deleted apps. The customized themes and designs within the app will amaze you just as its premium cloud storage feature. Being one of the best apps for no root users, it gives you an effortless backup experience and has won more than 50,00,000 installs.
Top 9 Data Recovery Apps for Android Phones: Conclusion
So if you were looking for some really useful apps for recovering your phone data, it is high time to try these out. We will suggest you share the list with your friends too since everybody has a different phone, and hence the operating system. Don't forget to share your views and experiences in the comments below.
Started a new business? Need a mobile app for it? 
Your search for a mobile app developer ends here. We are VerveLogic, a mobile app development company, working with a dedicated team of professionals to give you the best solutions for Android and iOs apps and help you excel in your business. Connect with us today.
(Visited 74 times, 1 visits today)