6 Best Practices To Grow Your Ecommerce Business In 2018
Ecommerce platform are expanding at a phenomenal level. You can find numerous ecommerce websites making huge business, however, more than successful the rate of unsuccessful is getting higher. Why?
The major reason is not withstanding the growing competition!
In order to stay in the market, ecommerce marketers will have to get themselves updated with the best practices of the industry in order to gain recognition from the search engine and also from the customers.
2018 is here with new opportunities and prospects for ecommerce business. In order to beat the competition in the most effect way, we have listed some best practices to follow in 2018 for enhancing  your ecommerce business.
Selling products and service in 2018 will obviously have a different approach than the ones performed earlier. To generate greater amount of lead and secure maximum conversion, ecommerce websites will have to utilize the some of the best practices and the latest trend. This post is dedicated to point out some best practices for ecommerce website for 2018.
Let us begin: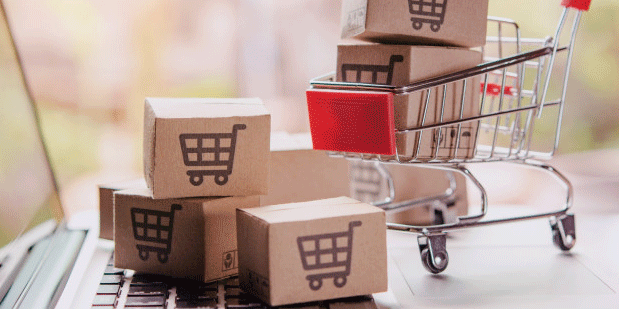 Optimizing delivery of goods and services
Several research conducted by ecommerce development company in india highlights some of the realities related to delivery system of ecommerce websites. The research indicated that 39% of ecommerce users refuses to come back to a particular website due to bad delivery experience. Thus, it is really important to have a good delivery system in ecommerce business.
Usually bigger ecommerce venture has lot of capital to invest in creating a sound system of delivery but for smaller online ecommerce business matching this can be really difficult. For a smaller ecommerce business switching to a creative way for solving this problem is ideal. These ecommerce marketers can use personalized shipping option. It is not accountable for profit or loss, offering free shipping to stand among the competition. Several studies indicate that people prefer convenience over cost, thus, offer delivery date, time and place personalization at a price to keep the customers happy without casting any influence on profit.
Become master in mobile user experience
Research indicate that over 60% of searches in internet are done on mobile phones. Mobile buying stands for one-third of all ecommerce sales. Consultant from Digital marketing company india states that by 2017, it was approx 19% of all ecommerce transactions that took place by mobile devices and by 2018, this would be expected to increase by 27%. If you go by statistics, it is really important that ecommerce business should be well prepared about ecommerce site for mobile users and also make sure to tailor the experience specifically for the audience. Consider implementing mobile first design strategy that keeps mobile shoppers above in the mobile apps.  We suggest marketers to make a great mobile experience for the users and enhance your sale quotient for coming years.
Have full control over website security
Security is the most vital part of any online business. Ecommerce marketers will have to take every step that can make their website highly secured from hackers and malwares. Having good security system can give users a satisfaction and security and increases the chances for better customer acquisition. Marketers should verify security practice to protect the users data and their important personal details. A breach in security may discourage users from choosing your brand and taking any further step.
One of the best ways to improve security of your website is by better ux design. It is believed that the decision made in UX design make a website immune or vulnerable for causing security issue. To minimize the security breach, make sure to implement smart UX design in the website. A good ux design enables users to take minimum step to finish checkout process while keeping the information intact. A well optimized security aspect ought to bring a great brand reputation.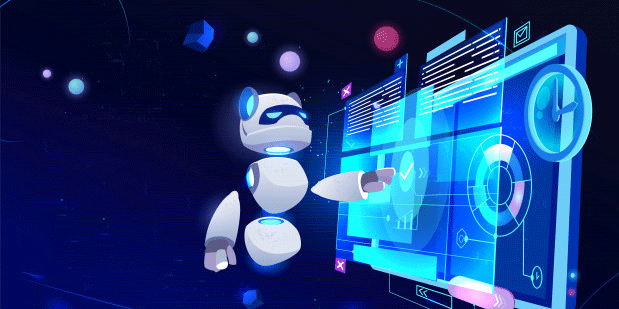 Animations has been really engaging for users across different mediums. Professionals from SEO company in Jaipur states that animations are really easy to add to ecommerce sites and it brings good amount of customer engagement as well. With a small addition such as simply adding an animation hover can project your to be modern and highly responsive for users. Using animations make the website look visually appealing and grabs the users attention thoroughly. Consider including animation design elements in:
Hidden menu bar or sidebar
Buttons to add item in shopping cart
Call to action button
The background of webpage
Unlimited scrolling element
You should consider using animation which is bright coloured and fun. Adding custom animation can be a great way to stand different from the competitors.
Become an omni channel seller
Omni channel seller stands for the presence of marketer in various platforms apart from the one it holds. In this cut throat competitive world, the presence of marketers at various platforms such as social media sites is really important. It is the research which indicates that ecommerce websites with good social media presence has 32% more sale as compared to people who don't have. However, simply joining platform like social media will not be enough to boost sales. One has to master of these platforms to bring significant results from the feature of the platform. This means marketers should be well aware for identifying targeted audience, recognize which site is visited the most by the targeted audience and post relevant content to keep the users engaged. Omni channel marketing can little cumbersome and time taking but it will definitely bring some serious benefits for your ecommerce website in 2018.
Abide the best practices of SEO
Search engine optimization cannot have any shortcuts. It is responsibility of the marketers to keep the site updated with the latest changes made by the search engine. This way site's can maintain its SERPS ranking and also provide great amount users satisfaction. For 2018, abide these following best practice of SEO:
Cut short the sales pitch: The users in 2018 is least interested in listening to unnecessary advertisements that are bombarded on them, creating immense irritation. From 2017, google has started penalizing sites which use unnecessary intrusive interstitials like pop up box and lighboxes.
Implementing breadcrumb navigation: For users getting lost within ecommerce websites is really common. To helps shoppers find the right path of your site and buy what they are looking for, use breadcrumb navigation. This is perfect for websites with different category pages
Optimizing page loading time: Loading speed holds a crucial role in online business. If the website takes a longer time, users will definitely choose to bounce out of the website. It is therefore recommended to use various tools to analyse the loading time of the website in order to acquire more shoppers and maintain the ranking on SERPs as well.
Summarizing
2018 is expected to be bright and glorious for ecommerce marketers. Online shopping has become a great way to do multiple purchase without moving an inch from your location and thus people love to prefer it.
With the right website design, marketing strategy and best practices of online business, you can make your ecommerce websites reach new height for success. Use these tips which are stated above to give your ecommerce website a makeover and get immense successful in 2018.
(Visited 26 times, 1 visits today)