Top 10 Bible Apps for Smartphone Users in 2022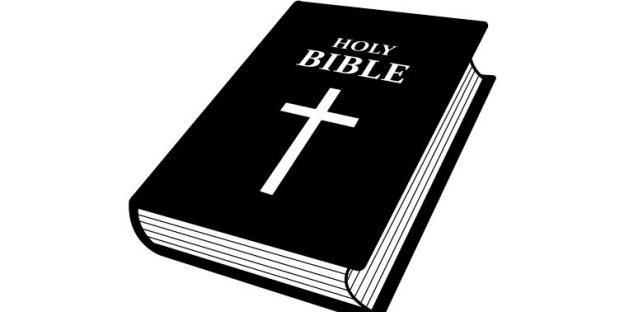 In this present life of hustle-bustle, it is very hard to take out time for yourself. We do not have time for our interests, beliefs, and hobbies. If you are a spiritual person then you like to keep this time to connect with God. The concept of the holy book Bible is to provide peace and strengthen your beliefs of humanity through the story of Jesus Christ. But again we are in circles, how to take out time? What if we tell you, that you do not have to take out time for your Bible reading then what?
Yes. It is possible through Bible apps for smartphones. As the usage of smartphones is a trend so it creates an easy and approachable aspect of using an application of the bible. The objective of bible apps is to save your time and also save the effort of carrying a bible while traveling. They are available in both audible and readable formats on your smartphone so you do not have to take out specific time for reading or listening to your bible. So, now you can have holy words and guidance from God wherever you go.
Best Bible Apps for Android and iPhone
Bible- One of the best bible apps
If you are an Android user then this is one of the best applications you can download for bible reading. This is because it is available in almost 1000+ languages and 1400+ versions. This is also available with the option of customized highlights, bookmarks, and public or private notes. You can download any version of this app and access them anywhere offline. This app also offers the feature of sharing your thoughts and God's wise words with your loved ones and trusted community. Also, a sharable art by adding your pictures v/s scriptures.
Highlights of the bible app-
Over 1400+ Versions
Over 1000+ Languages for readable format
40+ languages for audible versions
Offline reading available
Download The Best Free Bible App –
EVS Bible
If you are looking for something more resourceful and more than a story or sermon, then this bible app is for your android smartphone. This free bible reading application has over 1000 sermons, almost 2500 photos, around 8000 articles, 500+ virtual tours, 150+ maps, and almost 700 works of art. Apart from all these resources, it indexed a documentary based on Jesus's life, which is almost 4 hours long and interactive. With such great content, this app has over 1 million downloads, and that comes with no surprise because it is undoubtedly one of the best bible apps out there.
Highlights of the bible app-
Free of cost
Daily bible reading and study design
Amazing listening experience
39 books of the Old Testament (Leviticus, Genesis, Exodus, etc.)
Quality and quantity content
Download The Best Free Bible App –
Bible App by Olive Tree
Bible by Olive Tree is finally one app that is available not only for android users but also for apple users. This app creates an immensely great experience for readers because it has a highlight and saves passage option so that you can sync it on all your device. Also, this app provides a take notes feature. This app has an amazing feature to connect your bible text to study bible, maps, live commentary, and more in-depth study. It also helps a reader track their knowledge and progress of the bible by its reading plan.
This bible reading app offers an offline comparison platform for the bible text so that you can just download it and have the best reading experience. With the latest update of this bible reading app, it has a free and offline reading of NKJV, NIV, KJV, and ESV standard versions of the bible.
Highlights of the bible app-
Open for Offline Use
More than 100 free resources
Device sync
Free usage and download
Download The Best Free Bible App –
Bible App for Kids – Best Bible Study App
This is the best bible study app for kids because it makes the learning experience very fun and interactive. This application is the newest member of the YouVersion app family. This application is not only free for use but also uses interactive animations to make a kids' Bible experience beautiful and divine. This app makes the bible experience light for kids so they can learn big and meaningful stories about God and get enlightened. This is also the best bible app for iPhone because it is easily adaptable. Also, it is available in many languages like English, Spanish, Filipino, Afrikaans, German, Italian, Dutch, Hindi, Thai, Japanese, and many others.
Highlights of the bible app-
Easy navigation
Kids friendly
Amazing animations
Interactions and engaging content
Designed challenges for kids
Download The Best Free Bible App –
Bible.is
This is the best bible study app which is free and available for both Android and iPhone users. This platform is available for readers in more than 800 languages including Hebrew, French, English, Chinese, Russian, Korean, and many others. If you ever wondered what a good bible app should have then this app has it all.
This application offers almost 61 video segments for free based on the film project on Jesus's life that is also free of cost. These segments narrate the story of God and God's wisdom interestingly. It has a social media sharing option that makes it easier for readers to share God's words via Facebook, Twitter, Email, SMS, etc.
Highlights of the bible app-
Almost 1000 languages
Passage Search
Search by keywords, names of books, or specific verses
Great experience of dramatized scriptures everywhere
Social sharing option
Download The Best Free Bible App –
Blue Letter Bible
If you are a person who likes to listen to things along with reading then this application is for you. Do you know developing applications requires some guidance for the best user experience? Know here. This free platform of bible reading also offers an audible experience to such users. It has been used by over 1 million Android and iPhone users already. It has 30 versions, text, and audio commentaries. This application also provides an advanced word dictionary to decode the sermons you want to understand.
You can also learn Hebrew and Greek in the original language lexicon feature. Also, translations in many languages are available including English, German, etc.
Highlights of the bible app-
30+ bible versions
Audio commentary
Learning options of Hebrew, greek, and other ancient language
Multiple language support
Download The Best Free Bible App –
Bible Gateway- One of the best bible apps
If you are looking for an application that not only provides the reading bible experience but also provides the experience of extra resources. The main feature of the application is to provide 90 above translations in almost every popular language and social sharing option. With the social sharing option, you can share your opinion with your friends and family. This app is available for both Android and iPhone users.
Highlights of the bible app-
90+ Translations
Highlight the text and take notes
Search option
20+ audio Bibles
Daily Verse
Download The Best Free Bible App –
Spark Bible App
This is an amazing and one of the best bible reading apps because it has fantastic UI. it does not only have engaging and interesting content but also has a customized reading experience. It also includes full seminary videos that explain the reading content.
Highlights of the bible app-
Simple and Beautiful UI
Dark mode
Free of cost bible study app
Watch, read, and explore the bible
11 versions
Resource library with instant updates
Download The Best Free Bible App –
NIV Bible
If you like to listen to content more then this app has a lot more than just a good experience to offer you. This is the best audio bible that offers many audiobooks, podcasts, shows, and much more. So, whether you are driving or at home or traveling by metro you can just dive into this best devotional app and feel God's wisdom with you. You can download books and listen to them offline easily. Also available for Android and iPhone users.
Highlights of the bible app-
Offline available
Easy to use
Take notes
Copy paste of notes can be possible
Bookmarking
Social sharing
Download The Best Free Bible App –
Logos Bible Study Tools – Best Bible Study App
This app has a very interesting UI because it helps you to search for your favorite speaker from around the world and provides the facility to listen to the wise words in the voice. Apart from that, it can also search by your location so if you wish to listen to something from a nearby church then it can do that for you. Also, occasions can be found on the app like weddings, family, marriages, etc. We know it is hard to find God but such experience and functionality can make you feel closer to God instantly.
Highlights of the bible app-
Open and multiple sources of the Bible are available
Reference scanner
Guide to passage
Note making and text highlighting
Free audio library
Download The Best Free Bible App –
Our Top Pick
Now, you must be thinking that we already introduce you to the 10 best picks of Bible apps for smartphones in 2022, now what? So, we want to tell you among these best picks our top pick is the Bible, the number one on the list. It has amazing features and a great user experience for android users. Same for iPhone users our pick is EVS Bible the number two on the list.
Summary
At the end of this blog, we can say that developing a mobile application that is trending can be a task but with the help of some tips, it is not easy. Also, all these applications are amazing picks as a bible reading app but you should find the most suitable for your taste.
(Visited 181 times, 1 visits today)