Top 6 Tips For Determining The Pricing Of Products In An Ecommerce Business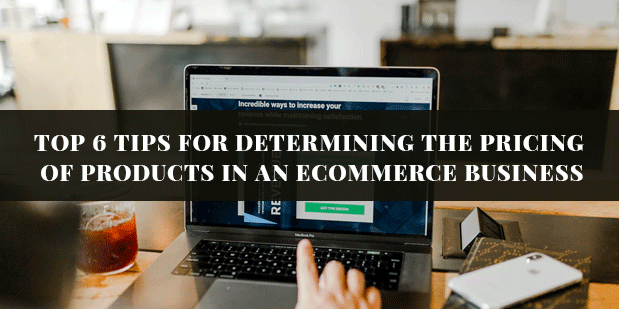 For making an increase in average order value in the ecommerce business, pricing holds a paramount significance. Generally pricing can be done by two ways, one by getting customers buy more products and second making customers pay more for the same items.
This post, we will look at some of the most important pricing technique. Have a look at these seven tips to determine the price of product for ecommerce business to generate more amount of revenue.
Understanding the factor of nine
Experts from Ecommerce solution company recognize the factor of 9 as the most successful tricks on pricing. 9 factor of pricing is also known as charm pricing which a creates a very significant effect on consumers who consider this to be getting a good deal.
This factor is successful as generally customers roundoff the price towards down rather doing up. Therefore, it is ideal to experiment with charm pricing.
Your words can provide a very powerful perception in terms of how price can be perceived by the targeted people. Use a kind of copy which can make people perceive as getting more value from their purchase.
There is no doubt in the fact that a good content copy makes a huge difference in customers engagement and their perception.
Generally, marketers have the tendency to highlight low price by using different and large, bold fonts. According to studies conducted by the consultants from digital marketing company India, it is better to small size font rather highlighting the low prices because customers feel the deal in small font as ideal as compared to larger fonts. This kind of response was found as human brain correlate physical magnitude with numerical ones. Hence, to attract the users always choose small fonts.
Comparative pricing shows customers choices in prices of two or more similar product which are placed side by side, to make your product much more attractive by comparison.
The most common kind of comparative pricing is comparing the standard product with the premium ones, making the customer view the standard offering as relative bargains. While selling digital softwares especially, comparative prices are quiet beneficial if done properly.
Bundling the product involves packaging multiple products together in a lower combined price. This is the most effective way of getting customers to purchase more item than perceived. In addition to it, it can also be used as a way of selling slow moving inventory, by bundling less popular item with hot product. Bundlings is a process that works well when the items are related in some ways.
Display the sales item clearly
Periodic sales are one of the most effective way for boosting sale in ecommerce revenue. When you have them, it should not be missed. This may sound obvious, business may miss the conversion because customers don't realize certain items which are on sale. Another way of making your sale item stand out by presenting the discounted prices clearly.
Follow these 6 tips to determine price and get better ecommerce conversion.
(Visited 28 times, 1 visits today)