How to develop a fantasy gaming app like Dream 11? A detailed guide 2023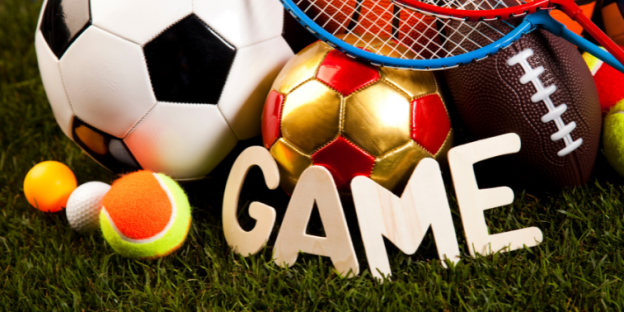 Mobile app development is important for your business growth and engaging with customers. But for a service organization, applications are the only source to enhance their business value. This blog is intended to provide an overview of emerging trends in fantasy gaming. Also, guiding how to act or plan before entering the industry. 
What are fantasy games and their trend in the present marketplace?
The online gaming market has shown major growth in past years. From around $120 billion in 2017, it has reached about $250 billion in 2023. Further, it is expected to cross $300 billion by 2026. In such growth, a key trend that can be identified is the growth of social/casual games. Fantasy games can be identified to be part of such a social/casual gaming setup, which does not require the player to have a computer or gaming setup. 
Image source: https://assets.weforum.org/editor/eNuMKxy3s83mWchCzmjrBP-MSqzrj5Uhr7r5ioZjbm0.png
As per the industry reports, the fantasy gaming market is expanding rapidly and stood at around $20 billion in 2020. It is expected to reach around $80 billion by 2030 having an average growth rate of 12-14% per year. In India, the fantasy sports market is around $2.5 billion and is expected to cross $5 billion by 2025. The market for fantasy sports in India is expanding at a rate of 38% annually, with a total of 13 crore active users across different platforms.
The growth rates within the Indian market have contributed towards making the nation the largest fantasy sports market. In India, cricket is the most popular fantasy sports option played, followed by football in the global market. Technological advancements as well as increasing access to the internet and smartphones are key factors promoting the growth of fantasy gaming in India.
Fantasy sports and gaming apps are often synonymized with betting apps. But both have major operational differences. Betting in any sport is completely based on predictions and outcomes. On the other hand, in fantasy sports, every decision is based on data and proper analysis. Fantasy sports allow the user to create a virtual team of real-life players, and the winnings for the user are based on the real-life statistics of players in actual games. Such an operating model of fantasy games influences the youth to be more involved in such gaming areas.
The positive and rapid growth of fantasy sports in the present scenario can effectively be utilized as a business opportunity. To enter such a high-growth industry, you can get in touch with our team of professional mobile application developers. 
Legal nature of fantasy gaming in India and the world
To enter into fantasy gaming, it is important to understand the legal nature of the industry and its acceptance. In the global market, the majority of countries including the USA and India do not consider fantasy sports as gambling. But still, the nations lack proper regulations to control the operations of fantasy gaming. Article 19(1)(g) of the Indian constitution states that any game involving the use of skill, thinking, and expertise is not gambling. Also, Google has relaxed its policies towards listing skill-based applications on the play store. 
Dream 11 overview
Dream 11 is the most popularly adopted fantasy cricket application that is being used by the Indian audience. With more than 10 crore active users it dominates the Indian cricket fantasy market. In FY 2022, the brand recorded revenue growth of about 50% reaching approx. 4000 crores. Apart from cricket, Dream11 also providers users to engage in football and basketball. It allows the users to win real-cash prices based on the real-time performance of the player. Dream11 is a perfect example of an organization that has utilized an innovative product interface to become a unicorn (having a market valuation equal to or more than $1 billion).
Success Factors of Dream 11
The success of Dream11 is majorly based on its application effectiveness.
Easy operations/Better user experience
A key factor that has contributed to the growth of Dream11 is its focus on providing users with a better experience. It has a smooth user interface that navigates a user through the clean interface and easy signup process. Such an approach helps in establishing and promoting a better user experience at the first encounter.
High customer engagement
Dream11 ensures constant customer engagement through a variety of game availability. Further, it ensures the evaluation of the user data to understand their playing pattern. Based on such evaluation, it sends campaign and sports notifications that keep the user engaged.
Better recall engagement
Along with its smooth user interface, Dream11 also ensures providing continuous 24*7 support. Also, its logo has been aimed at promoting simplicity, which has promoted its brand recall value in the marketplace.
The success of Dream11 justifies the importance of user-centric app development. The brands operating digitally are required to focus on user experience and their app efficiency. As their mobile application is the only way to ensure customer engagement and retention. Hence, the success of an app in the digital space is a combination of better app development, product branding, and marketing.  
Features of a fantasy sports app
To develop an app similar to Dream11, it is important to consider the key features that the application offers to its users. In the case of developing a fantasy sports app, it is important to focus more on being user-centric and easy operations.
Registration (Login/SignUp):

To onboard and retain a user, it is important to ensure a smooth registration and login process.  

User Profile:

The user should be able to update/change his/her profile. 

Player Statistics:

The app should contain the lifetime statistics of the real-time sports player. 

Team Creation:

An easy option for team creation is to be provided to the user. 

Events and tournaments (Existing and Upcoming):

The user should be provided with proper updates of existing as well as upcoming tournaments over the app. 

Transaction History:

As the game/event will involve the use of money, hence a transaction dashboard should be available.  

Playing History:

A history dashboard reflecting upon the user's previous participation and earnings.

Wallet:

In the user portal, an option for an app wallet can be provided that can help user to keep their money and to use it for in-app/game purchases. 

Real-time sports update:

Also, a feature for real-time game updates should also be included. It would help in improved user participation and engagement.
Along with the user app, for such platforms, it is also important to have an admin portal/application. The key features of the admin portal should include:
Admin Login:

The section from where the authorized individual can log in to the system.

Supervising results:

It would allow the admin to check the performance, user statistics, the game winnings as well as the overall application performance. 

Transaction control:

Admin should be able to have control over the transactions occurring through the app. So that, if required, the transaction can be stopped or effectively processed. 

User and Activity management:

Admin should have the option to access the list of users and their activities. It is important to ensure that users on the platform are genuine. 

Manage events and reports:

In the admin portal, there should be an option to manage ongoing events. Also, to view event-based reports, so that operational decisions can be made accordingly. 
How a fantasy gaming app earns
The business model of fantasy games involves certain key steps:
Selecting the sport
To play a fantasy game, the user selects a sport as per his interest.
Selecting players and Developing a team 
Based on the selected sport, the user gets the option to select the players that he wants to include in his/her virtual team. Further, the app allows provides them the option to select the ranking of the players. As the ranking of players as captain and vice-captain affects the winnings of the user.
Entering events
After forming the team, the player can enter into a campaign or sports event active over the application.
Monitoring performance
At last, the user is required to monitor the performance of his/her selected players. Such can help in utilizing his analytical abilities to maximize his earnings.
The fantasy gaming apps charge their users for every event or sport they are participating in. Such charge is nominal and is dependent on the sports selected as well as the player selected. To win or to get back the amount paid by the user, the selected player should perform in the actual game. Hence, the payouts in most cases are much less than what has been invested by the user. Along with such charges, fantasy apps also earn from in-app promotions of other brands during sports events. Such acts as a revenue model for fantasy gaming applications. 
Cost of developing a fantasy sports app like Dream 11
The cost for mobile app development in India similar to Dream11 may land between $20000 to $50000. But depending upon the need for features or app specification the cost may vary,
Cost in the process of application development is majorly utilized in the following activities:
Selection of platform (Android, iOS, or both)
The fantasy app can be developed for either Android or iOS as well as for both. But accordingly, the app development cost will vary.
Complexities of Features
The demand for the integration of multiple features results in increased project complexities. Hence, such complexities would attract higher costing. In fantasy gaming, the complexities will depend upon the number of games, the features as well as user engagement tools.
App design/development platform
The technological requirements for the application development including its design as well as UI/UX element can also affect the final cost.
Team size involved
It reflects upon the cost involved due to the size of the team of developers and designers involved in product development.
Time or effort involved
Not only the team but also the time and efforts of the developers involved in the process determine a change in the estimated cost.
To get a detailed understanding of the cost involved in such fantasy game development, you can get in touch with the best mobile app development company. We have a team of professional developers who can assist you throughout the app development process. 
Key areas/points to be considered while deciding upon entry into the fantasy sports market
Objectives of developing the application
Before planning for entering into fantasy gaming, it is important to define objectives. It reflects your brand message and values that will be passed on to the user. Such may be promoting an athletic spirit, a game enthusiasm, or just a fantasy gaming league.
The sports or the areas which will be included in the application
It is also important to plan for the sports or events, that will be covered in the application. It will help to decide upon the target audience as well as the features to be included in the application.
Market Research
Also, core market research is to be conducted. It can help to understand the existing competition as well as the focus area of the fantasy gaming market. Based on such you can identify a unique opportunity in the marketplace.
Execution/Operational planning 
In the process of executing a fantasy gaming application, it is also important to focus on the execution plan. Such an execution plan will help to define an internal strategy for how users will be kept engaged throughout the game. Also, it will help to define a unique proposition as compared to its competitors.
Rules for games
For your application, you can develop your rules on your own, which should be simple enough to be understood by the user. Also, such rules are to be mentioned clearly on the application. It can help to maintain transparent and effective gameplay for the users.
Recording and managing user responses
Once you have decided upon all the mentioned points, it is required that a proper approach to performance evaluation is also adopted. It includes the process for recording and evaluating user response, as well as the game performance and user satisfaction with the application. It can help to ensure that any barriers or experience gaps can be identified and eliminated. 
Conclusion
Fantasy games are the future of online gaming, and smartphone penetration would attract new users. Hence, it is an effective opportunity to be focused. But in the process, there is an important need to focus on user engagement and experience. We at VerveLogic can provide you with answers and solutions to all your application development queries. Also, our team of experienced developers can provide you with an application that can enhance your user experience.
Along with product/application development, we also offer services for product branding and marketing. Such services would help you have a top-notch application and utilization of present and emerging technologies to promote products in the competitive market. 
Frequently Asked Questions (FAQ)
Will the trend of fantasy gaming continue to grow in India?
The smartphone penetration and increasing individual interest in sports will attract their interest in fantasy games. Along with cricket, India has a huge fan base for football, which can also be a great opportunity for fantasy gaming applications.
Do fantasy gaming apps need to involve real money to attract users?
The concept of fantasy gaming apps has increased due to the involvement of real money. However, it is solely dependent on your business and service delivery model. You can also keep your users engaged by providing them with options for virtual money, real-time player statistics, and other sports-related information.
Who is the best fantasy game development agency/service provider in India?
VerveLogic is the best service provider for ios app development and Android app development. Also, we have a team of app developers focused on gaming app development, including fantasy/casual gaming. Our team has industry experience of 10+ years with 700+ satisfied customers. Along with application development, we also provide branding and digital marketing services. When such services are bundled together, they can help your brand/application grow exponentially.
Is it important to focus on only one sport while developing a fantasy application? 
Developing a fantasy application does not only require focusing on a single sport/game. Depending on your team's expertise and their knowledge about managing multiple games, you can introduce new sports. Multiple sports and gaming options will help to improve the number of users as well as the engagement level of existing users.
Why VerveLogic should be contracted for fantasy gaming application development?
Our team of professionals provides you with the best in class industry experience, through constant guidance and support services. Professionals at VerveLogic look for the existing as well as the emerging trends, and accordingly recommends the best service option available. For details about our expertise and experience in the industry, you can get in touch with our professionals.
(Visited 132 times, 1 visits today)