How to Create User Personas For Your App
Do you have users for your mobile app? If yes, then definitely you are doing some things right. If not, then it is time to improve. Identifying the other side of your mobile app, your users are crucial. If you know how your current users and existing users think, you would be able to make better decisions.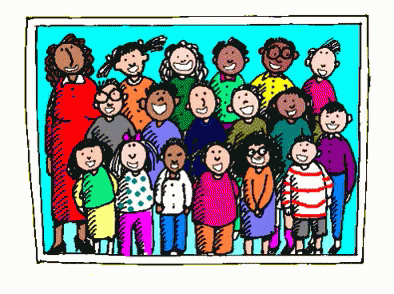 Source: Tenor
Finding the right balance between affecting the purchasing power of your users, and losing sales and customers is essential. And this is where the role of User Personas comes into the picture. Understanding your target audience and ways to reach them can be clarified by user personas.
Let's understand everything we can about User Personas.
What is a User Persona?
Representation of your target audience in a semi-fictitious way is called a user persona. Learning more about the goals, requirements and behavioural patterns of your potential users comes under User Persona.
Having the ability to peep inside the mind of your target audience, a User Persona allows you to create a relevant personality for your mobile app. The right user persona can empower you with the ideas to create the right user experience for your audience. You can attract a loyal customer base and retain existing users with this guide.
How Many User Personas Do You Need?
More often, you would need more than one personas. Building an online presence requires you to target a range of audiences rather than just one set. So 'How many user personas should you create'.
What do you think should be the number of personas you create? Maybe a couple of dozen? But remember, the more user personas you create, the more they will be like each other. Therefore, our suggestion is that you must create at most four of them.
Most of your audience will fall under these four user personas and you would not have a requirement to create more. Also, the more personas you have, the more confusion it will create for you. Therefore, having four will be enough to solve all your needs.
How User Personas Benefit Business?
If you wish to grow your business and improve, having user personas is recommended. It will help understand more about your users, your products, what people are searching for and more. It is a module that can help you create a better user experience for your iOS and Android mobile app users.
1. Create a Consistent Environment
With user personas for your mobile app, you would be able to create a consistent experience for your users. Each target group can be reached out with consistency and a better understanding of user personas.
2. Improve Workflow
Deliver a better experience to your users by improving your UX, services, designs and products. With User Personas, you would be able to create a consistent user experience for your users.
3. Define Positioning of Products
Face the challenges head-on and find solutions to all your problems related to product positioning with user personas. You can improve your promotions by positioning the products right.
How To Create A User Persona Template? A Step-By-Step Guide
The user persona template will vary in style and formatting depending on the project type. It can also vary based on the budget, timeline and available data. Here, you can find a step-by-step guide to help you create a user persona.
1. User Persona Research And Data Collection
Evaluation of the efficacy of your product's solution is enabled by the user persona. Every decision you make would be based on the decisions of your customers. To create a winning user persona you must start by researching more about your users. This way you would be able to create a user persona that delivers the right results.
This will help you learn about the interaction of your products with users. You can observe your customers or conduct interviews with your potential audience. Motivations, different mindsets, pain points and behaviours of your potential users can be observed with this.
To make sure the products are relevant to your customers, you must gain the right knowledge related to your users. You can also do competitive analysis and web or app analytics in case there are constraints in researching the topic related to your field. This way you would be able to rightly predict the behaviour of your user and avoid having in mind an ideal user.
2. Analyze Research Data
Identifying the characteristics of the users and their behavioural patterns can be achieved by the research results. The formation of clear identities can be enabled by grouping the behaviours and traits into clusters. Upon researching, you would come across multiple user personas. Try merging all the ones that look similar. You must also eliminate all the groups of users that do not help you with the iOS and Android mobile applications you have.
3. Create And Prioritize Each User Persona
As you now have all the data, it is time to define the users in detail. Here are some of the details that you can specify to build your user persona:
a. Name, age and gender
b. Photo
c. Description of the profile determining real-life experiences
d. Experience of the users with mobile app
e. Learn about, Why is the user interacting with your iOS and Android app. So they really want to use it or is it just a job requirement?
f. How often is your mobile app used?
g. What type of devices is this mobile app running on?
h. The goals of the user for using the app
i. Persona's attitudes are defined by a quote for using the product 
Avoid adding too many personal details in the user personas you create. Having many personal details will not ultimately help as a useful analytical tool. Remember, the user personas for your mobile app are only realistic and not real. 
4. Map Interaction Scenarios
Having mobile app user personas active in interactive scenarios will make them more valuable. In this case, a map is created of how a persona will interact with the mobile app in specific scenarios. Having a user perspective in the form of scenarios based on personas can depict the user flow better.
5. Validate With The Product Team
Share your findings and your user personas with all the team members. All the stakeholders and internal team members must have the personas to take benefit from it. The team can think of them as real people. This would positively impact your iOS and Android mobile app. With the help of these user personas, your team would be able to make better decisions based on mobile app designing.
An Example User Persona Template
Creating a user persona template can help you in several ways. To help you understand user personas better, let's take an example for a fitness app and let's name it, "FitnessFrank'.
Now, FitnessFrank helps users to find the fitness classes that suit them the best. The fitness classes can also list themselves on this mobile app to be found by other users.
This way FitnessFrank will have two personas. One in which there are users looking for nearby fitness classes. And the second, fitness coaches who are searching for relevant users.
Why Are User Personas Important For UX Design?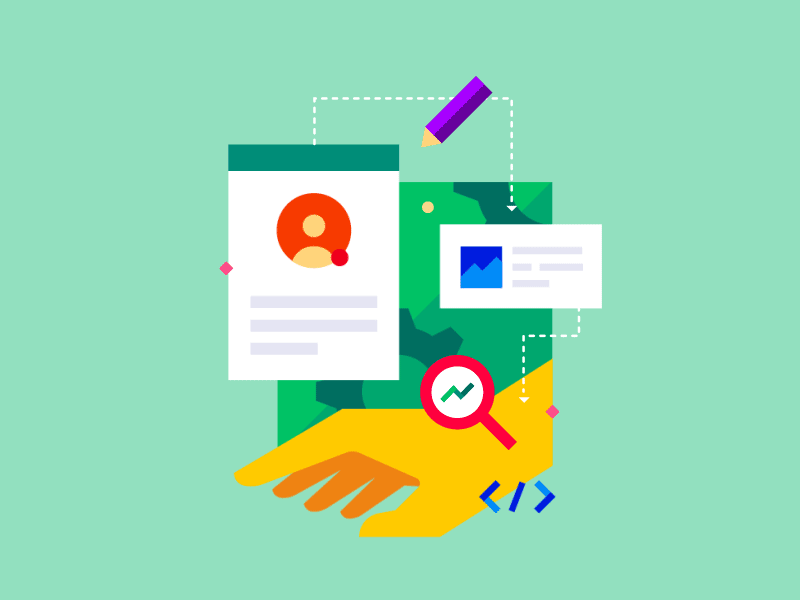 Source: Dribbble
Serving as a powerful tool, User Personas can help you gain more users for your iOS and Android application. All the design problems can be analysed with clarity by learning about the user personas.
The role played by user personas in UX design is more than we expect. Here are some of the advantages you can have with personas during mobile app development:
-> The target audience of the products can be better empathised with by using user personas.
-> The false consensus effect can be avoided and also the self-referential design.
-> Design decisions can be created in a shared direction.
1. Building User Empathy
While creating a UX and going through user-centric mobile app development, empathy plays an important role.
If you want to leave a lasting impression of your mobile app on users, try creating a good user experience. Having a connection with the users and serving them with meaning can help you lower your struggle of promoting your mobile application. A mobile app aligned with the values of users is linked by them.
You might have an amazing app that appeals to the audience but serves no purpose can also be harmful. Do you want to have a mobile app that people uninstall or one that people want to stay on? If you want the one that users stay on, then you must understand the role of a good UX.
A user persona can help mobile app designers in many ways including:
-> Thinking beyond assumptions can be enabled by creating user personas. The mobile app designers can understand the different needs and expectations of targeted users. Having a perspective that the end-user has, will always help in creating a mobile app design that users expect.
-> The mobile app development team can focus on delivering the best-suited product for the person the mobile app is being created for.
A majority percentage of descriptions created in user personas are based on the research done but still, there is some fiction involved. Having some fictitious elements with user persona descriptions will allow you to create empathy.
You may lose focus if you try to include all the data based on the research. Similarly, if you make your user persona too fictitious it will lose credibility. Understanding and creating the right balance between the both is extremely important.
2. Avoid False Consensus Effect And Self-Referential Design
The assumption of someone's opinions, behaviour, beliefs or attributes is known as the false consensus effect. Having assumed the behaviour of the audience, everybody that falls away from the assumption would be left out even if they are the target audience.
Problems like over-generalisation and stereotypes can occur because of the false consensus effect. The bias can be avoided by creating user personas. Then the mobile app developers would be able to create a mobile app that is expected by the audience and not assumed by the teams.
3. Creating Strategic Focus For Design Decisions 
A user persona is definitely better than the raw data. It clearly communicates the research conducted making it easy for the app developers to read them. Every team member may have a different opinion about the persona of the users but a document will bring everybody on the same page. The user persona will clearly communicate to the users of the product making it a very important tool for app development teams.
Why Do You Need User Personas For Your App?
Addressing the needs of your users, User Personas serve as a comprehensive guide to mobile app development teams. Identifying the needs, demographics, behaviours, motivations, goals, challenges, interests and more can help you make a better mobile app for yourself. This document is the right personification for the research data you have collected. Having a specific set of users can help you increase the engagement of your mobile app and put less effort into marketing.
(Visited 344 times, 1 visits today)