Apps Developed In USA Widely Used Across The World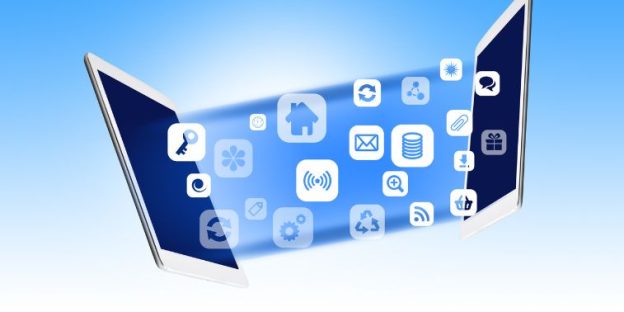 The growth of mobile phones has rapidly increased the demand for mobile apps across the world. From India to America demand and usage of the app are increasing. In this article, we will go through the apps which are made in the USA by Americans and are most popular across the world.
Mobile App Development Company in the USA gave us some of the most amazing and useful apps. Let's have a look at them.
13 Popular Apps That Are Used In A Large Number
Facebook
Facebook is a social networking site that is used for communicating with people across the world. It was designed in 2004 by Mark Zuckerberg. It is one of the most successful apps made in the world. Today, it is the world's largest social network, with more than 1 billion users worldwide.
YouTube
Youtube is an app used to gain information, for education purposes, and also for entertainment. It lets users create their own content and upload it there which other people can see and also it allows them to see different content. Youtube is one of the most useful apps in current times.
Google Search
This app brings google search to mobile devices. It simply gives access to google search on mobile phones. It is inbuilt into all kinds of android phones.
Google Play
Google play commonly known as google play store is basically an online store from where you can download all the apps. It is only available in androids. This comes pre-installed on all the android devices that support google play.
Google Maps
Google maps is a mapping application provided by Google. It is one of the most useful apps in current times. It makes your travel easier by giving direction to your locations based on walking or by any mode of transportation. It also suggests 360° interactive panoramic views of streets and real-time traffic conditions.
Pandora Radio
Pandora radio is a personalized music streaming device. users can access it using a free account and because of the free account it has too many ads but you can also create your own custom radio stations.  Besides Pandora also offers three types of subscriptions.
Gmail
Gmail is a free email service provided by Google. It is accessible on every mobile phone whether it is android or iOS.
Instagram
It is a social networking application. It allows sharing of information, images, videos, and conversations among your followers and the people you are following.
Twitter 
Twitter is a social networking service for people to stay connected and communicate using frequent messages. Messages are called tweets and they are short and crisp. You can search for what you want to read about and then read all the related tweets.
Netflix 
It is a video streaming platform based on subscriptions. It allows its members to watch movies, shows, and web series without any ads on internet connectivity. Most devices have this app pre-installed. It is available on both android and iOS.
Snapchat 
Snapchat is an app that allows instant sharing of messages, pictures, and videos for a very shorter span of time. After a certain amount of time this data shared, disappears. It is one of the protected apps. It can be fun when used in a safe way.
Pinterest 
Pinterest is a social network app and discovery engine to explore interesting things like recipes, home decor, art, and crafts, etc. you can also post these things from your own portal and people can watch them as well.
Skype 
Skype is the app that enables conversation mostly in the business world. Skype-to-Skype calls, ring landlines, send messages, and video conference features are not only available on mobile phones but on other devices as well.
Conclusion- 
These were some of the most useful apps developed in the USA which are used across the world. mobile app developer Atlanta is developing more apps that can turn out to be some of the useful apps in the future as well. To create your personalized app connect with verve logic now.
(Visited 588 times, 3 visits today)