13 Tools Every Mobile Apps Designer Should Know How to Use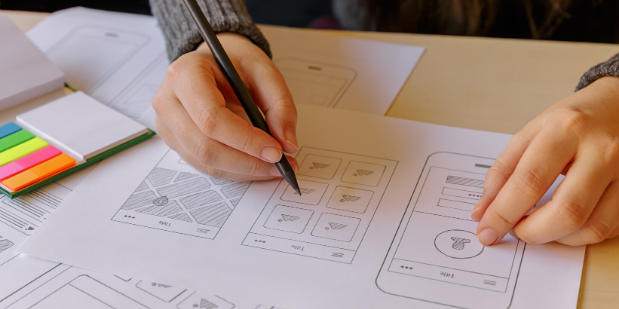 If you are a mobile app designer then you know the importance of design tools. Even, if you are new to the mobile app designing, the tool plays an important role while creating the most appealing and user-centric interface. Around the years we have seen a number of mobile apps designs toolkits available in the market. We have been looking at various inbuilt tools, plug-ins, and extensions, present in these toolkits, to help you out making the right choice when you finally have a seat with the mobile app developer to finalize the mobile app design. We have come up with the 12 most useful apps or tools that can suffice your entire app designing needs by letting you create aesthetic pitches, screens, and workflows with ease. So, let us move forward with the mobile apps design tools.
1. Invision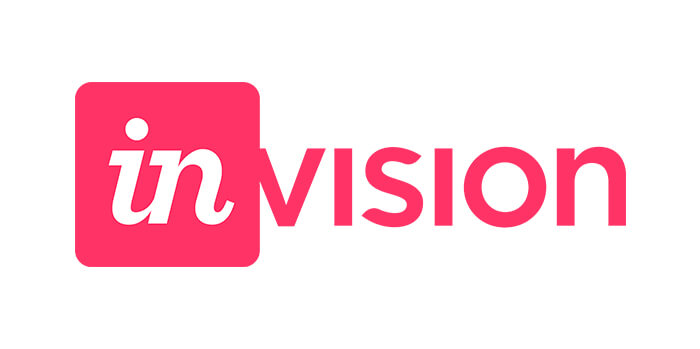 Invision is a workflow, collaboration, and prototyping tool that can convert the static application design into fully functional prototypes having an interactive nature. The most impressive thing about this app is that all the prototypes carry animations, transitions, and gesture for Android, iOS, as well as responsive web apps. With Invision, you not only test visuals, but even wireframe flows in a more tangible manner. Without any kind of coding, you can have designs coming to life, letting you as designers identify issues and problems upfront, helping you to iterate accordingly.
2. UXPin 
UXPin is a comprehensive tool for prototyping and wire-framing, you'll find so many inbuilt interface elements and components, which allows you drag and drop integration connected with sketch and Photoshop. It also provides support to your decisions related to design with the help of inbuilt usability testing that lets you generate tasks, track users, analyze user clicks, and finally display results to the team. UXPin initiates speeding up of design, testing, as well as rollout stages.
3. Sketch
Another superb mobile app design tool is Sketch. It is highly similar to a famous design software Photoshop, but Sketch is a more powerful graphic design tool. It is popular for delivering very professional results. A few advanced features that it provides are stylized vector shapes, 2X zooming export, and infinite zooming. It can also export images in PNG, JPEG, and PDF format. Sketch is a good combination of three major tools as it provides vector logos like illustrator, visual designs the same as Photoshop, and wireframing similar to Omnigraffle.
4. Slicy
Slicy specializes in exporting assets from Photoshop PSD to GIF, JPEG, PNG, and other image formats. Such a feature helps designers who use Photoshop and are involved in creating iOS workflow. If you are also in pain because of the exporting assets in a visual manner, then it becomes very easy with Slicy, by simply dragging and dropping a photoshop file on Slicy window once launched with files exported automatically. Just tell which layers or probably groups of layers to export, and it is done quickly just like that.
5. Skala Preview
It is another wonderful tool that displays image previews on both Android and iOS devices with an accurate color as well as size presentation. Designers can be able preview canvas while they edit. With a simple remote connection every update is noticed and highlighted instantly. Skala Preview expertise in ergonomics, contrast, text sizes, fonts, and testing colors.
6. PlaceIt

It is a simple tool for drag and drop helping designers take realistic screenshots of Android, iOS, Windows apps in a few seconds. PlaceIt is definitely worth giving a try if you want to present your work portfolio in an artistic, elegant, and enticing way. Bring realistic environments to life by creating aesthetically beautiful designs.
7. Adobe Color

If you are facing a problem in choosing a color scheme for your app, then Adobe Color is the tool which will help you in this situation with thousands of color options. You can save your color palettes, edit it anytime, and use it in the future whenever you need. You will find top rated color schemes, when you will use Adobe Color so you can create a new color combination altogether.
8. FontFace Ninja

It is a free plugin to identify fonts that is not just simple to use but also provides you room to explore unexplored fonts. With this tool you don't have to worry about commercials or pictures anymore. As soon as you add the plugin to the browser, drag the mouse pointer on any font present on the website, and you will get line spacing, point size, and font name details immediately.
9. Illustrator & Photoshop

Photoshop, the most popular software for photo editing, has been the No. 1 choice for UI/UX designers for creating high-end visuals. It is bitmap, which is pixel based, that provides an ideal layout for interface or experience design. It is not surprising to see Adobe Photoshop and Adobe Illustrator all around the place due to an array of functionalities that they provide.
Illustrator, the most popular software for vector graphics, enables infinite resizing of elements without compromising on quality. It is the most preferred choice when it comes to creation of icons and logos due to its unrestricted manipulation edge.
10. OmniGraffle
When you use Omnigraffle you'll have the options for re-using components, and importing custom libraries, for an efficient process. In order to streamline the wireframing process, the tool uses exporting options that work frictionless, makes use of element templates, duplicates master pages, and even uses vector graphics. Omnigraffle tool has made it possible to reduce creation time by half literally.
11. Proto.io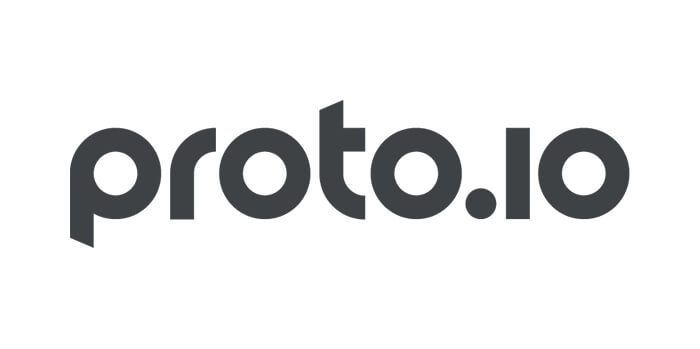 Proto.io is a kind of platform, which lets you deliver full-fledged build interactive simulations and prototypes. You can have touch gestures; orientation changes; and screen transitions; emulated for iPad, iPhone, Android Wear, iOS Wear, cars, alarms, refrigerators, gaming, smart TVs and other Internet based devices.
12. After Effects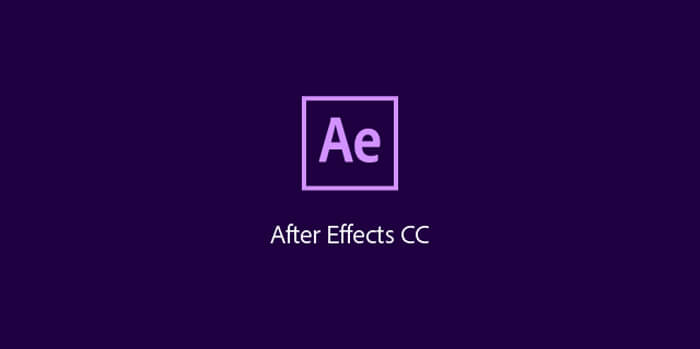 You can easily have prototypes for almost any kind of animation, with After Effects. It is a daunting task to convey animations and transitions in between every screen. However, Adobe After Effects makes it possible like a child's play. Whether any type of motion graphics or differently paced animations, this is a one-stop tool for all needs.
13. Fluid UI
Turn your idea into a prototype in minutes with the Fluid UI drag and drop editor which is very easy to use. Gather feedback quickly from users, stakeholders and investors.
Bring your team together with the most powerful collaboration tool for designers.
Create a prototype more quickly using over 2000 built in components. Choose from Material Design, iOS, Windows and Wireframe libraries.
Here are the few mobile app design tools that can help you get the best out of you. Feel free to use to make fullest of your life.
(Visited 140 times, 1 visits today)