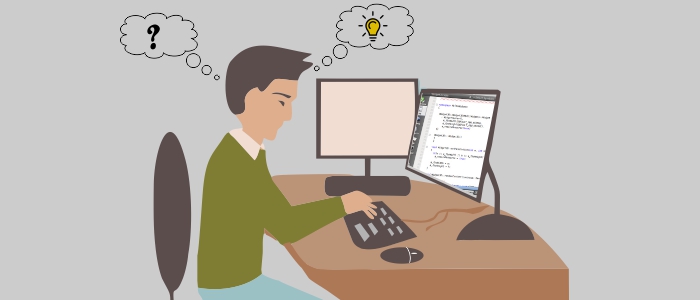 Some developers search of different classes or training, in order to refine their programming skills, but they don't know that on the web there is something called programming puzzle websites exists. Attending training for a new programming language in web development company India will definitely help you, but if you start solving puzzles for that language then it will help you to feel confident about that language.
Today in this column, we are going to introduce some popular programming puzzle websites that will test your programming knowledge and will surely assist you in improvement and logical thinking skills. Thus, scroll down and have a brief idea about these sites:
TopCoder
This website works as an active programming community for developers, who are attracted towards the puzzles. It shows various active challenges for users and most interesting thing is some challenges offers cash prizes.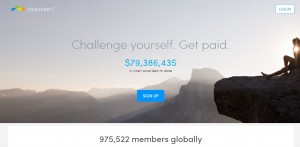 Facebook Engineering Puzzles
Facebook comprises the assortment of thought-provoking programming puzzles that might result you in getting a job at Facebook. This social media network and its programming puzzles accept solutions in different languages such as Erlang, PHP, Python, Ruby, and Perl.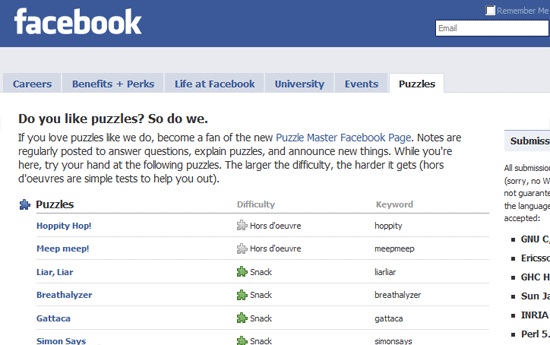 C Puzzles
It features the programming puzzles that are specified to only C programming language. Being a software developer, it would be understood that many programming languages are derived from C, thus, your targeted language is likelihood to C then you can also solve these puzzles.
Programming Praxis
Programming Praxis is a programming blog which includes various puzzles along with their solutions. The provided solutions are available in various programming languages.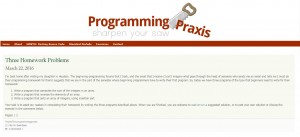 Python Challenge
The site named as Python Challenge shows different programming riddles that make you write small Python programs in order to get the solution. This site is excellent for those programmers who like to solve problems.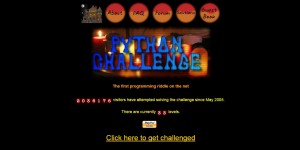 CodeKata
This site is developed by Dave Thomas and it serves as the blog of programming puzzles. Dave Thomas is a very popular author who has written a ground-breaking book, Pragmatic Programmer. The puzzles available at CodeKata reflects a number of issues that are quite relevant to the real world programming, thus, Dave has provided a good place for programmers to brush up their programming skills.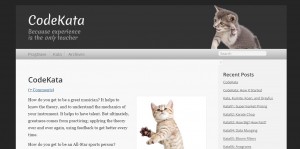 Project Euler
This site features a series of challenging computer programming riddles that requires the solutions derived from exceptional mathematical insights.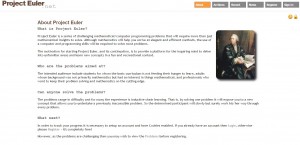 Al Zimmermann's Programming Contests
The site states itself an arena where crazy computer programmers compete to polish their skills and for some exciting prizes. Here the programming contests run every six months. But to participate in the contest, a user is required to get registered with the site.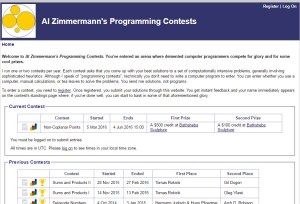 99 Prolog Problems
This site is specific towards Prolog programming language, but some people have also provided the solutions in other languages such as Python, Ruby, Scala, Haskell and others. Enhancing your programming languages with these puzzles, this place will enable you to pick up the new language very easily, as suggested by the web application development company.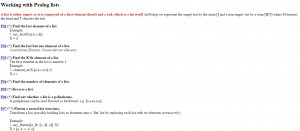 Mind Cipher
Mind Cipher comprises in its own words "world's greatest brain teasers, logical puzzles and mental challenges", thus, if you are all set for a mental workout then this site will be the great gym for you.
Complimentary:

Ruby Quiz
This riddle website encloses the assortment of Ruby programming brainteasers which updates on weekly basis. Although this Ruby Quiz focuses on only ruby language, the solutions can also provide in other languages.
If you have any other name for a good programming puzzle site, then leave a comment, and we will include the name in our list!
See you soon!