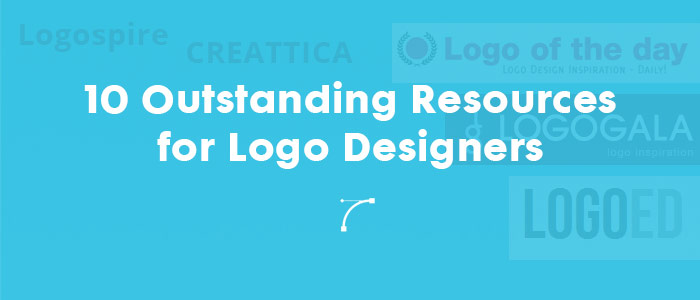 Wish to advance your skills in logo designing? Then explore some online logo resources! Or Come here at Vervelogic and we'll show you the top resources for logo design where you'll find tons of advice and inspiration that make you enhance your designing factor.
Web and web designing is a wonderful thing! Since the web provides a great range of resources to people who wants to learn about their specific field, whereas the web designing work as a platform for those who have the creative factor. People who are creative, working with web design company in India and engaged with web or logo designing seeks for some resources that can help them to advance their skills, but resources available over the web can be confusing.
So, here we have arrived with some prominent online resources for logo designers that'll help them to establish a strong grip over designing.
1. Logospire
In case you are seeking for a true inspiration, a gallery of logo design called Logospire would be the best place. Logospire shows the finest images along with detailed information about each picture elaborating the best elements of the image. With a range of awesome pictures, Logospire will surely provide some inspirational images for you.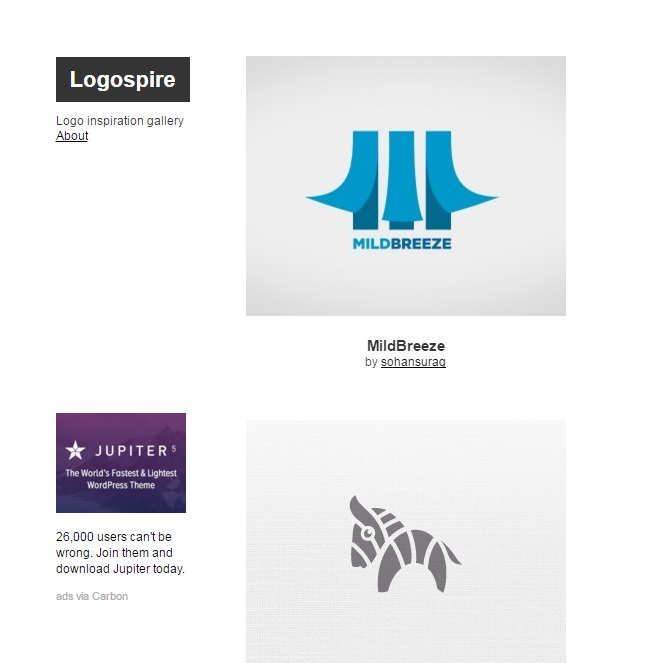 2. Creattica
Another gallery for amazing and inspiring images. Although, Creattica is not only dedicated to logos, but it still boasts its widespread collection of more than 3000 projects in logo designing category. The best aspect of Creattica that its shows the thumbnail that views each image and user doesn't have to see the larger version.
3. Logoed
Logoed serves as an individual logo designing blog showcasing impeccable layouts. This single-page website comprises a great variety of sorted logos in its collection. With organized and simple layout, this site shows all its images in thumbnails. If a user requires more information, then he/she needs to simply click on the image.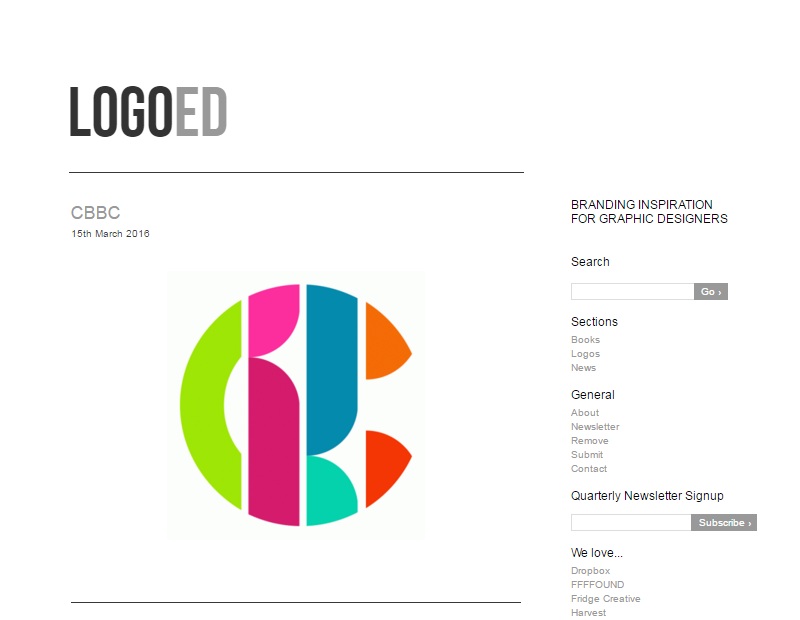 4. Logo of the day
Logo of the day is the project designed by graphic designer Jacob Cass and it was launched in the year 2008. This website showcases an outstanding logo design each day, which is suggested by the design community and shortlisted by Cass. Running successfully, Logo of the day has an extensive collection of logos that inspire you at the great extent.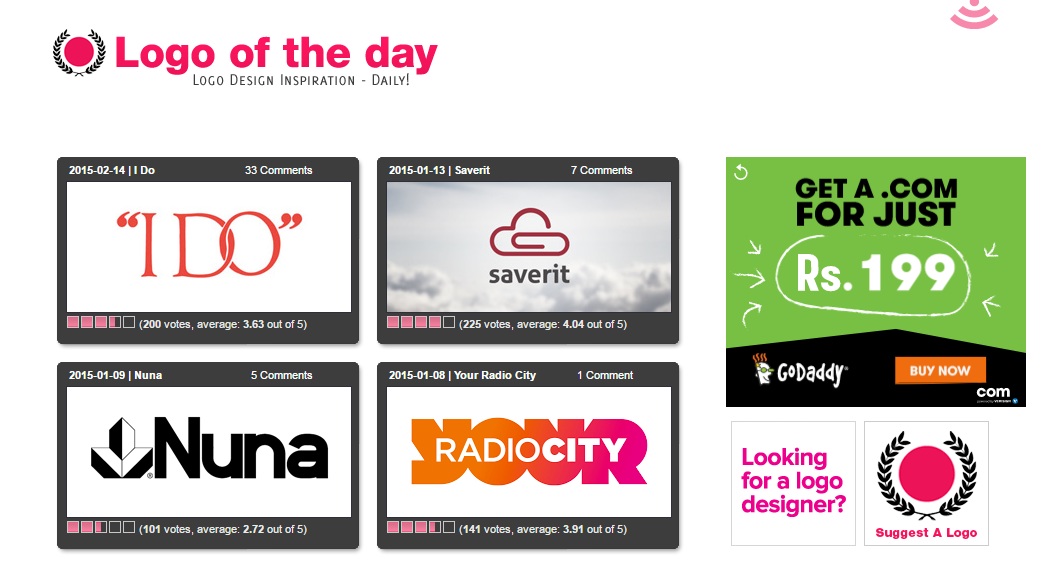 5. LogoMoose
The online logo design muse community flaunting the best logos from professional designers all over the world. The talented designers can submit their logos and get connected with LogoMoose's active forum.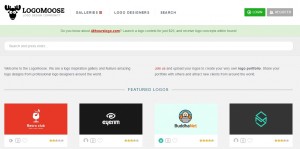 6. Logo Pond
This logo design resource showcases the best designs from around the web. Artists from all areas or working with Logo Design Company, frequently visit this site to get the regular dose of true insight in logo design world. Providing a range of protruding ideas, Logo Pond lets you explore others work and even you can upload your own project if you wish to share with the world.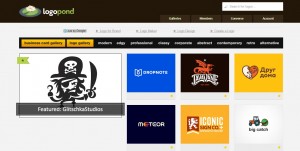 7. LogoGala
It is the popular designing blog, featuring impressive and informative designing layouts in its news section. The most notable aspect of this site its 'Featured Logo', allowing the designers to elaborate their complete process of designing a logo.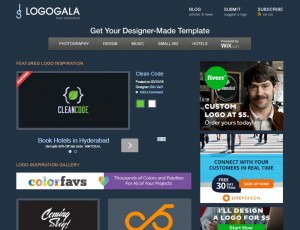 8. LogoLounge
If you are seeking for a fantastic resource for logo research, reference, and design, then LogoLounge would be the perfect place to hangout. Besides that, it permits the designers to share their ideas and concepts of with new leads and clients worldwide.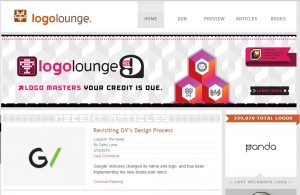 9. Brand New
Delivering effectual opinions on corporate and brand identity work, Brand New serves as a division connected with graphic design enterprise. Thus, if you are looking for a website that provides new logo design trends, golden rules for logo designing and flaunts superior logo designs, then Brand New is the place that you should visit first.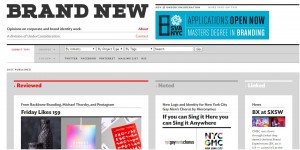 10. Logo Design Love
The remarkable website for logo designers designed by talented graphic designer David Airey. Focused towards the world the logo designs and brand identity, Logo Design Love is updated twice a week with interesting features, news, advice and much more.
If you have any other names in mind or you want to ask any question, then please use the comment section below! We would love to answer!