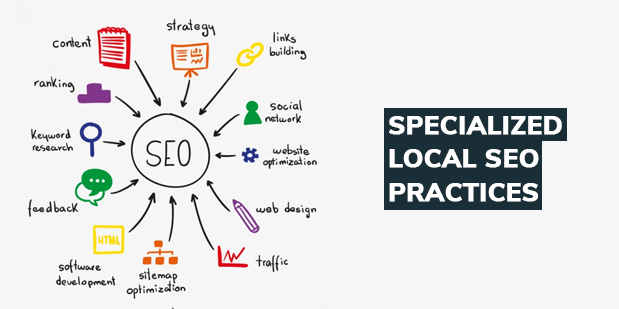 An experienced technical team armed with best-in-class technological know how at Verve Logic, effectively optimizes your website for search.
White Hat SEO practices at our end are aimed not just at improving your site's search engine ranking, but also complete SERP domination. A multi disciplinary approach goes into Search Engine Optimization services that are customized to the client's unique requirements. A thorough domain research precedes every SEO process, as a one-size-fits-all policy cannot do justice to varying client requirements.
The following elements form an integral part of our SEO services:
Our specialized Local SEO practices go a long way in establishing SERP dominance, which is especially relevant for products & services having a localized client base.
We also undertake reputation management projects, which have a great contribution in presenting a positive online image for your brand.
The growing importance of Social Media Networks, have opened up a plethora of opportunities for businesses to connect with their target audiences. Effective use of the social media coupled with optimized search, bring unparalleled advantages for businesses. Verve Logic brings in its specialized expertise in the domain, resulting in high ROI.
At Verve Logic, a lot of attention is paid to continuous tracking, monitoring & reporting of progress. Our strategic teams undertake SEO audits of the website along with an in-depth competitive SEO analysis, to enable businesses to be on top of the game.
With Verve Logic's Search Engine Optimization Services, you can be assured of impactful results.
(Visited 1 times, 1 visits today)