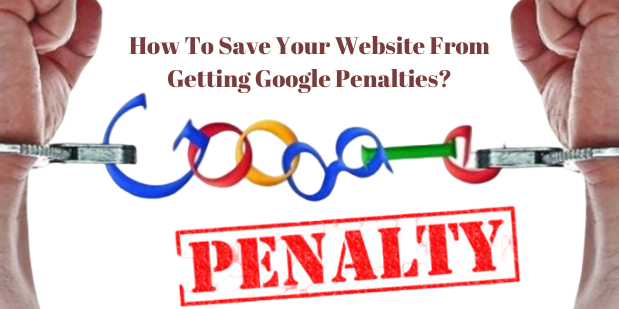 Google has always been very sincere and quick about any kind of spam action. The competition level in digital platforms is increasing and so as the lust for the marketers to gain success. However, rather following the legitimate route to success, if marketers go here there, they will receive the biggest blow from Google in the form of penalty.
It is most obvious that nobody wants to earn a penalty. There are mainly two primary forms of penalty that can affect the websites.
In this post, we will discuss some SEO tactics that can lead your website towards the penalty.
Type of penalties:
A. Algorithmic Penalty:  These kinds of penalties are obtained by websites when algorithm updation is done by Google.
B. Manual penalty: manual penalty comes within the Google after the professionals check each aspect of the site and confirm violating the norms given by Google. Google manual penalty initially gets the website's notification via search console to correct the ongoing mistakes before imposing the penalty. Google imposes around 4 lakhs of manual penalties every year.
Now that the types are clear, let us discuss some common malpractices which should be avoided to save the website from penalties.
Over optimized anchor text links
With the penguin update made by Google, spam practitioners got a sudden jolt.  Experts from SEO company in Jaipur suggested that there is an excessive amount of optimization process for anchor text in backlinks back in 2013, where penguin update made the hardest hit.
Anchor text is understood as a hyperlinked portion of content that indicates readers can get more information in terms of product, services, whereabouts, etc by clicking on these links. These links may connect internal pages or even take the visitors out of the site for further information.
When you go ahead towards creating an anchor text links, keep these points in mind:
a. Avoid using keywords. This makes rarely any sense to users and makes the link look unnatural.
b. Make sure that the links are pointing towards a valuable resource otherwise, immediately users will bounce out and give a signal to Google that the link is not authoritarian.
Link schemas
A link schema is referred to as the presence of internal or external links that is capable to decide the sites ranking in an unnatural way. Some of the forms of link schemas include:
1. Buying a lot of amount of low-quality links
2. Getting the bulk of low-quality links within a short period of time.
3. Excess amount of guest blogging
4. Doing excessive submission to directories sites or social bookmarking
5. Links stuffed in the footer
All these points clearly violate the Google webmaster guidelines and lead to the website getting a manual penalty that can de-rank or evaporate the website from SERPs.
Over keyword optimization
This one is the most basic rule which you violate on your website and earn a penalty. People who continue the practice will definitely face the consequence if they resist any change. Over-optimization is considered as a black hat SEO tactic. Your optimization process should be in balance to maintain a healthy website.
Noida SEO company professionals list points which should be avoided to save the website from the blow of penalty due to over optimizations
i. Stuffing the website with content which exactly matches with anchor text
ii.  The link exchange practice. This is considered spam by Google. Make sure to stick within the content exchange
iii. Consider getting only high quality, authoritative links, avoid getting irrelevant links within a short period of time.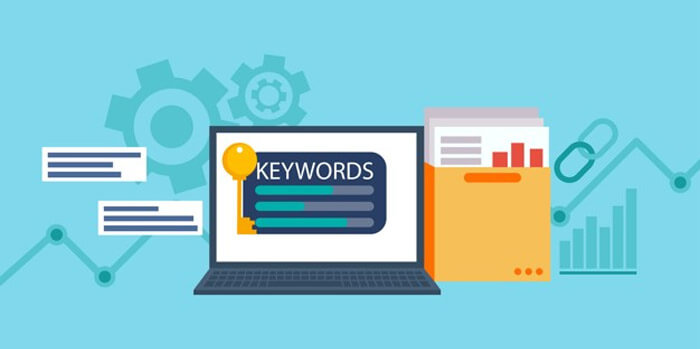 Duplicate content
Duplicate content as referred by Google webmaster guideline is a type of content within or across the domains which are similar or completely matches each other. While stood as spam practice, however, sometimes it also happen unintentionally.
This can happen in:
i. Discussion forums where regular and stripped-down content pages are regularly generated
ii. Store items linked by multiple distinct URLs
iii. Printer-only version of web pages
High bounce rate
The bounce rate depends upon the quality of the page concerned. Some type of pages confronts high bounce rate as users instantly find what they are looking for and go away such as address or phone number.
The other type of bounce rate comes when the site attracts the wrong traffic. If you fall into this category, it becomes important to do things that can increase the time users spend on a particular page.
Few tips to follow includes:
i. Optimizing for mobile: In recent time most of the users are using mobile devices for the consumption of content. Therefore, it is important that the website and its content should be optimized as per the need of mobile users
ii. Keep the relevancy intact: it is always better to refresh the site content from time to time. Your users may quit your website instantly if the content seems to be outdated.
iii. Segment the content: separate your content between top, middle and bottom of the funnel. Make the users move through the funnel by creating valuable content and an easy call to action.
Mobilegeddon
Google has shifted towards mobile-first indexing technology and web owners without going ahead with the technology can see considerate bad results. Use responsive site design and accommodate mobile-first indexing technology to earn better results and no penalty.
These were some of the ways by which Google's penalty can be avoided and establish the business as a trustworthy and authoritative venture for success.
(Visited 2 times, 1 visits today)