How To Optimize Your ECommerce Website to Double Your Conversion?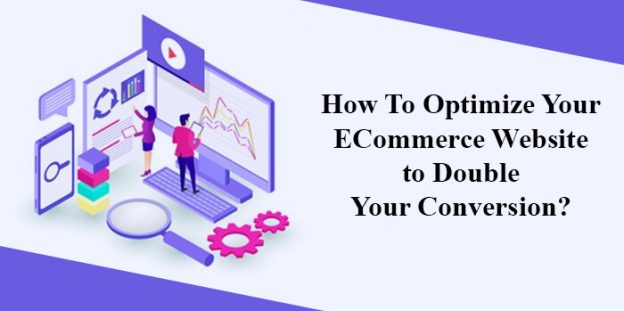 ECommerce plays a vital role not just in the online world but also offline. Be it groceries, fashion or other item, most of the people look ecommerce store before making a purchase.
Since the demand for the ecommerce website is so high, the challenges associated with ecommerce site is rising rapidly. And if you are running an ecommerce store, you need to set your website apart from others, so that your customers look more interest in you instead of contacting to your competitors.
According to the best website design Company in Jaipur, these are few of the top formulas for every ecommerce entrepreneurs to optimize your website and double up your conversion.
Tip #1. Design
A design does not mean how your website is appearing to you and your audience, rather it is how your website performs.
You might have heard that the first impression is the last impression. The first page where your customer will land on your website is known as 'Landing Page'. Make sure your target audience find it visually appealing. Do remember to include the navigation bar. Be simple yet straightforward. If you are offering multiple products, make sure to include them or at least, in a way that your customers can find the product easily that they were looking for.
Avoid including too much information on your web page. Think of those websites that make you happy. What did you expect from them? What are those factors which make your experience amazing? Your customers will also don't like if you provide them irrelevant information, deals or discounts by making them blink every time they open your website.
Tip #2. Remember the colour psychology
Choose the colour of your ecommerce website that reflects your personality and matches the style of your products or services. If you are avoiding this significant factor to incorporate into your website, trust me you are missing a valuable opportunity to create an alluring experience for your customers and driving more engagement.
Know what the primary colour reveals about your products and services. Research properly. Seek advice from top ecommerce designing company. Understand your target market. Know the intended message you want to convey to your customers. And be sure while choosing the colour contrast of your website because it could affect the mood of your customers!
Tip #3. SEO (Search Engine Optimization)
Google has rolled out few of the strategies which could help in achieving the higher ranking among search result. There are so many e-commerce service providers available and all are striving to achieve higher visibility, has increased the challenges that it has become much difficult to achieve the desired result.
Well, earlier SEO was considered as a nice strategy to implement but now, it has more become a necessity of the website owner to implement SEO strategies.
Few of the best strategies include:
Keyword placement
Internal Linking
Quality content
Social media strategy
These are few of the effective factors that must be kept in mind while implementing SEO for your website.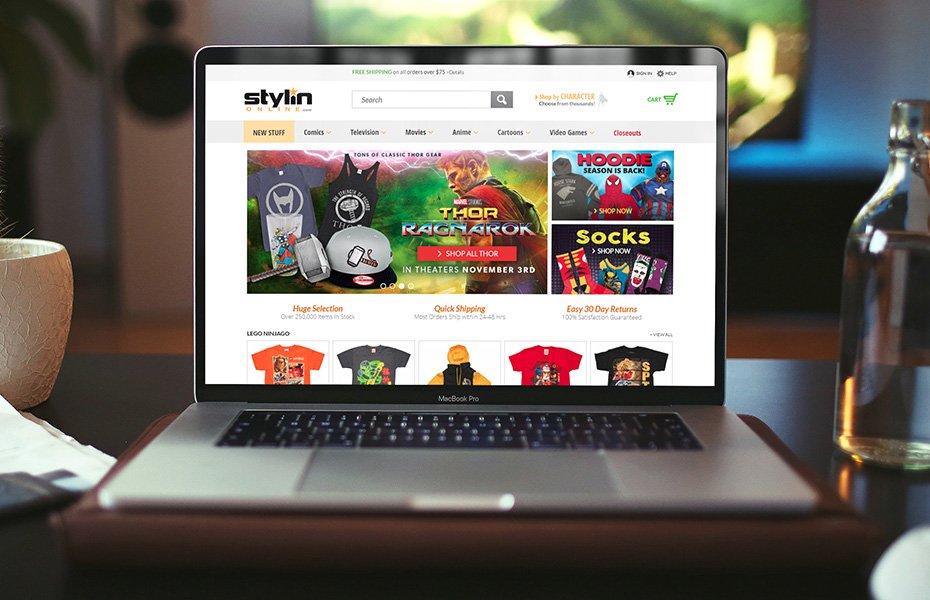 Final Thoughts
It takes a lot to make your website stand out and set it apart from your competitors. However, a little more effort and lots of efforts are the keys to achieve success. These three simple yet effective strategies are sure to help you in achieving great results and providing an ultimate experience to your customers.
What are your strategies to optimize your ecommerce website and boost your conversion? DO let us know in our comment section below!
(Visited 34 times, 1 visits today)