Branding is really crucial for businesses these days. Those who are already established in the market are earning huge profits because people can easily recognize them. So, probably you have not seen any big brand with a logo. A logo plays an important brand to establish in the market and perceive the business as the brand in the eyes of customers. But not just any logo is effective, if your logo is sub-standard then people will forget it in a few years. You need a logo that needs to be outstanding, not archaic, so it can easily demystify your services to the customers just by looking at your logo. But how to design a logo that will be beneficial for your business? You need a pivotal solution in order to get the perfect logo for you and your business and this guide will lead to the same. After reading this blog you will be able to understand how logos can help you with a brand's identity & what makes a great logo, so you can know what to choose & talk about when hiring logo design companies in the USA.
There are the 12 most important steps to designing an outstanding logo for any business. With these 12 steps, you can achieve excellence with your logo designing & establish in your market. Let us see every step in detail for better understanding.
12 Most Important Steps to Designing a Logo
1. Understanding why you need a logo & why it needs to be great
Business is all about how to get your customer to fall in love with your brand or we can say with your services/products. Usually, you have seen that most people talk to a person who is good-looking, smart, dashing, etc. The same is followed with your company's logo, it represents you and your business. If it is unique, outstanding & attractive people will take interest in your business. A logo also sends a huge first impression, so you definitely need it to be positive from your business perspective. A logo needs to be spot on so people can get information about your brand as soon as they see it.
Another reason to have a perfect logo is that you'll be using it on various platforms, packaging & other branding materials for marketing purposes. A logo must be able to communicate with the people and it can only be done when you hire the best logo design company so it can stand out from the rest in the market especially from your competition.
2. Define your Brand's Identity
If you do not know then your logo can do all the talking in convincing people to use your services, directly increasing your sales. So, before it's the production you need to know your brand's core personality. You must be clear what you expect from your brand & what makes you unique in the market. This can lead to many new ideas to use in your blogs as the designers from the logo design company would know what exactly are you expecting from your logo. Here are some questions you can ask yourself, to know more about your respective brand's identity.
–>> Why did we start this business?
–>> What is the vision, mission & values on which this business works & beliefs?
–>> What makes us special & what we are doing better than anyone else?
–>> What are the three words we would want our customers to use to describe us?
–>> If we have to describe our brand in three words, what would they be?
3. Find Inspiration of your Design
One of the most crucial & strenuous processes is to find the inspiration for your logo. But no need to worry as we have some crucial tips for you.
Start with a Brainstorm
–>> All you need is creative ideas to fill up your logo, but in order to get these creative designs you need one brainstorm session to pin down all the best ideas that you can include in your logo.
–>> Brainstorming is all about to get all your ideas out & also writing them down. Sometimes a bad idea can also become an inspiration for a great idea. So, following the rules of brainstorming is a must.
–>> You need to think from your audience's perspective & describe your brand as how they will describe it. So, you need to remember what would be important for them while deciding the logo for your business.
–>> Yes, you need top minds to get creative ideas, but involving every person for every department or even your friends & families can give you the idea that you wanted.
–>> So when you & your team are brainstorming your ideas, then do not be afraid of thinking something new or different. People always look for something unique, no matter if it is services or products. A logo that is unique & speaks for your business also helps you express your character & stand out from the rest.
Make a Mood Board
–>> Mood Board is another great idea to get new ideas for your logo, you can surf the internet, lookout for logos that you think are unique and paste them on your mood board. It will draw your attention many times in a day, especially whenever you will pass through the mood board. You can stick all the images that you think can be an inspiration for your business's logo. Surfing the logos will also help you know about the use of graphics, colors combinations in logo designing.
–>> For instance if you needed a vintage logo then you will definitely stick all the vintage logos on your mood board. Well, it is a positive sign which will give you an idea on how the vintage logo can impact your business. You can also compare a logo from one genre with the other one to find which logo will suit your business better. Mood Board gives you the opportunity to pull all these elements together & choose what's best for your business.
4. Check out the Competition
Having a logo for a brand today is a must but what type of logo is a question. If you have a lot of competition in the market then you can surely find if their logo is working or not, and what the audience usually likes, and what to avoid with your logo development. While experiencing the logos of your competition, try to find out what makes them different from the others and how you can emphasize these differences in your logo design.
But make sure to set yourself apart from your competition, because that's what will set you up different from the others. For instance, if everyone is going for a traditional logo, you can opt for a funky logo or a modern logo.
5. Choose your Design Style
Once you have a clear idea of your brand, found your logo inspiration then you need to finalize your logo design. In this aspect, there are several factors that can affect the logo design like colors, shapes, typography & even graphics. Incorporating all of them but one by one will make the whole design process simpler & easier. The first thing that you need to consider is to pick the right design aesthetic for your brand. There are several styles that you are used to but you need to choose one from them in order to move forward with your logo designing. So, let us talk about every possible logo designing in detail from which you can choose for your logo designing.
–>> Classic – The best thing about classic logo design is they are never outdated which usually is not followed in trendy & current logos as they are quickly outdated. A classic-styled logo helps you connect with every kind of audience, as class is never behind the times. In this design method, your logo will be simple yet but classier, telling people you are a reliable brand.
–>> Vintage or Retro – Yes, there is a difference between Vintage & Classic logos. If you want your customers to remember the past feelings & evoke nostalgia among them with your services then a vintage logo would be perfect for your business. It will tell the customers that history is important to you & whatever you have done is right.
–>> Modern & Minimalist – It has been observed that brands are usually choosing a clean & sophisticated design. Such logos are usually sleek,  with lots of whitespace and minimal details. Such modern styles show your character & show your customers that your brand is up to date.
–>> Fun & Quirky – If your brand wants to target young customers then such logos can be very much acceptable and adored by the audience. Fun & Quirky logos are usually colorful, cute, illustrations and symbols. Brands sometimes also choose a whimsical mascot to make the brand more visible to the audience as people feel easily connected with mascots.
–>> Handmade & Handcrafted – Handcrafted brands give a clear message as to what your services or product are. You can use this style with other design styles like vintage & classic to clearly state what your business is. It can also be combined with minimal and fun styles to give a much-sophisticated look to connect with the right audience.
6. Find the Right Type of Logo
Finding the right type of logo is your next type of purpose when it comes to logo designing. There are 7 main types of logos from which you can from, as per your business's perspective. So, let us learn about these 7 types in detail.
7 Different Types of Logos
Letter mark
Such logos can be beneficial for companies that have a very long name or a name that is hard to remember. Hany businesses use their initials to grab the market by establishing themselves as a unique business. For instance, CNN, HP or H&M etc. Well, these logos can be great, if you need something sophisticated but they do not express what you exactly want to say.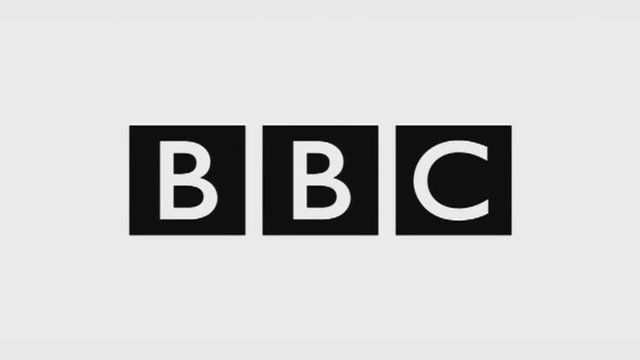 Wordmarks
Wordmarks are a very straightforward way of using your company as a logo. If you have a great name for your brand or business, then wordmarks can be a great way to give yourself personality & recognition.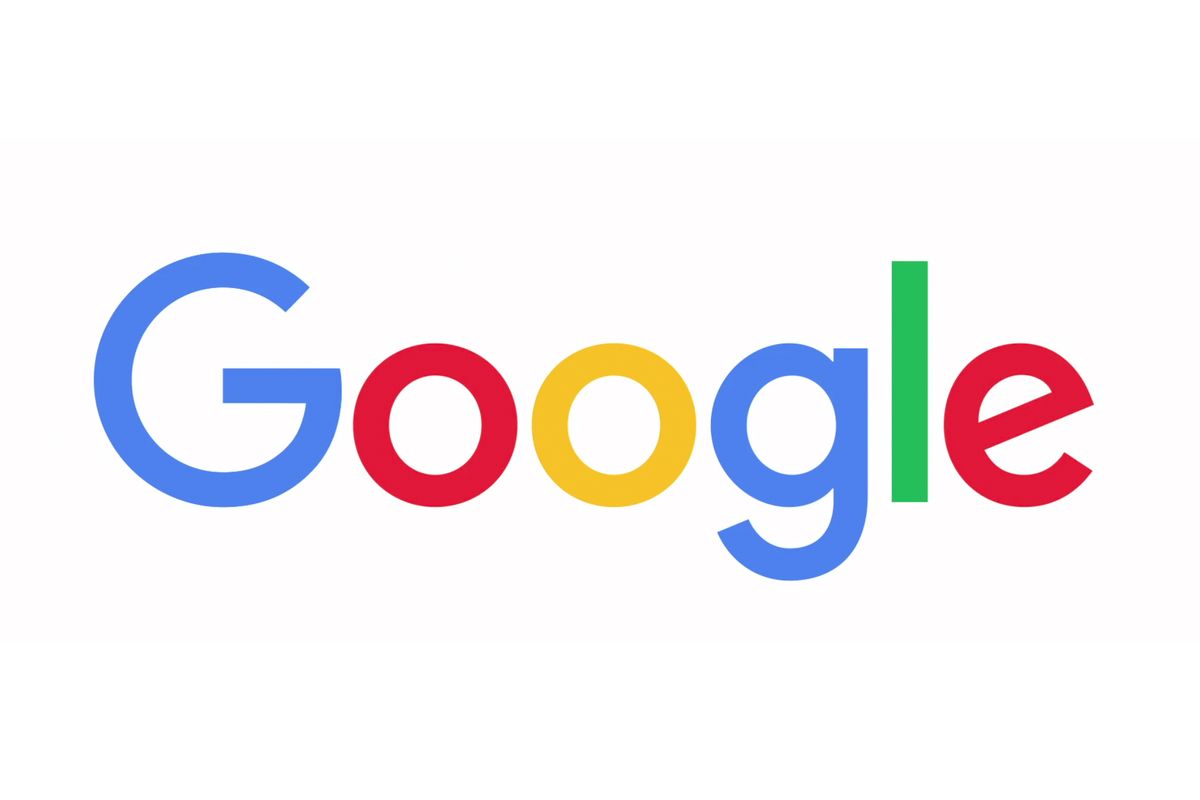 Pictorial Marks
These are basically the iconographic images that are easily recognizable for your brand with just an image. There are two ways to do this either, choose a simplistic or more complex, but make sure to pick a symbol that creates a unique connection to your brand. A unique connection is all you need to grab the attention of the users.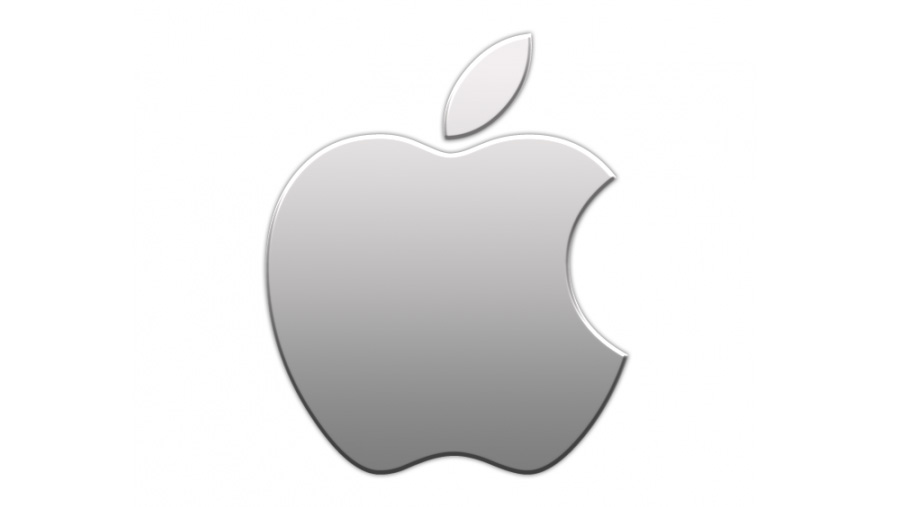 Abstract Logo Marks
Well, abstract logos come in the form of geometric shapes, they may not create an instant connection with the people but create something new for your brand. They are known for breaking the barrier by giving your business something new.
Mascots
It is one of the fun ways to give your brand an easy & fun personality. Basically, this type of mascots logos is full of color and cartoonish characters which children usually feel attached to. If your audience is children then this type of logo is perfect for your business.
Combination Mark
As the name suggests, it combines a symbol with a wordmark to create a recognizable logo. The brand name can be put next to this symbol or integrated with this logo. With this method, people can easily remember your business either with a single element or both the elements.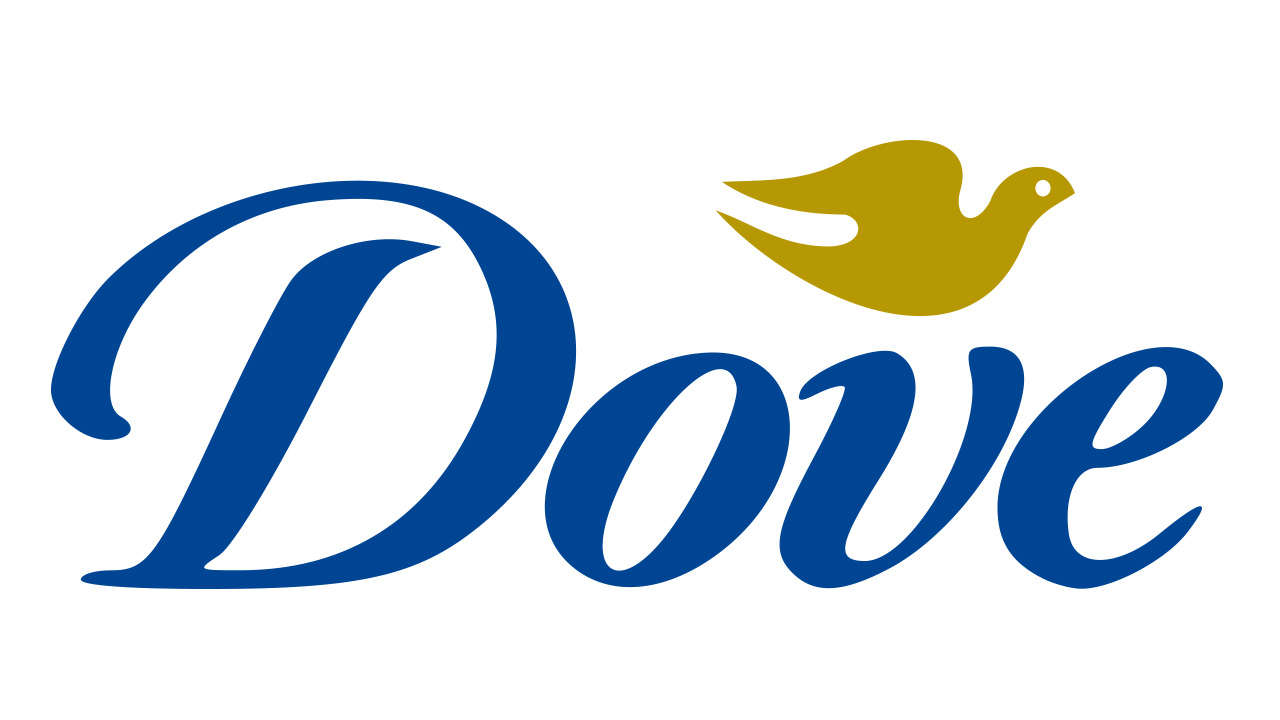 Emblem
Such logos are also similar to combination marks, as these also use a combination of word & pictorial elements. They usually consist of text integrated with badges, icons, signals, or crests. There are many traditional shapes that can give shape to your business logo.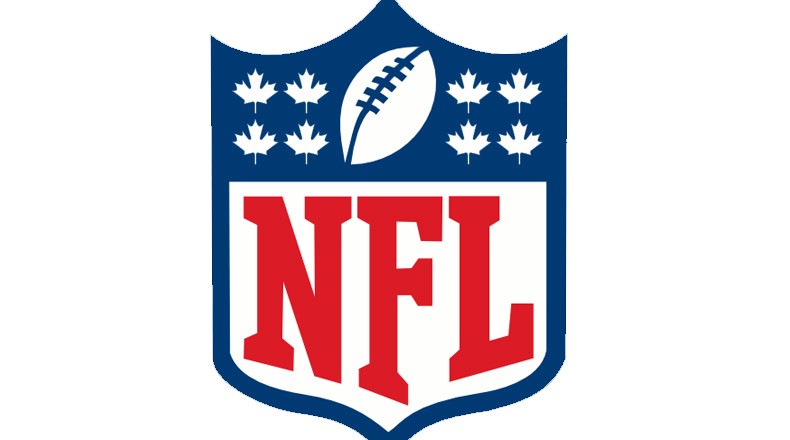 7. Pay Attention to Color
The psychology behind the color is complex but when you use the right colors for your logo designing then it can surely leave an impact on the people. Every color is already established with different meanings in the mind of everyone. Let us understand what every color means for a better understanding of how to use them in your color.
–>> Red: Red usually means passion, excitement, and anger. If your brand impacts the youth in any way or loud then you must keep it in your logo.
–>> Orange: Orange characteristics are also known as energetic, but more welcoming, vibrant, and playful color than red.
–>> Yellow: Yellow seems more accessible and friendly and if your business follows the same then you must use it in your logo.
–>> Green: The best thing about the color green is that it can be used with any brand, no matter what the business is. It always fits perfectly and also helps in telling people that your business is connected with nature.
–>> Purple: If you want your brand to look then you must choose the smoothness of purple in your logo. Choosing the right shade can help in connecting with the audience & also keeps you mysterious at the same time.
–>> Pink: It's not sexist, but if you have a girly product then using pink in your logo can do wonders for you. Pink comes in many shades and can give your logo a grown-up and cool look that connects with the youth.
–>> Brown: Well, most people don't use this color in the logo but considering it can be beneficial as it works perfectly for rugged & masculine vintage logos. For instance, you can go for a vintage logo & combining it with brown can give you something handmade & distinct look.
–>> Black: If you want your logo to be modern & luxurious then black is the right choice. A combination of a modern logo with versatile colors like black & brown adds a clean, youthful, and economical touch without breaking the bank.
–>> White: As mentioned above, white is a versatile color that gives a clean, modern & minimalist look to your business logo. It can be combined with any color to give it the exact look it wants.
–>> Gray: It helps in creating something mature, classic, and significant at the same time. Using darker shades will help you look mysterious, while lighter shades will denote easy accessibility.
Combining Colors
There are three different colors that you need to combine to give your logo the perfect look so it can give your brand the color story. Let us understand all three colors to have a better idea.
Complementary Colors: If you look at the above image then complementary colors lie directly across from each other. Using them in the logo will give it a very dynamic color.
Analogous Colors: They sit next to each other in the color wheel. It will help in creating a harmonious logo and also work well with other colors for creating a good combination.
Triadic Colors: They can be drawn from three equal sections on the color wheel. They are usually picked for stimulating & bold effect.
8. Pick the Right Typography
This will help you know better about the fonts that you need to use for your logo development. There are 4 basic types of fonts you can work with to give your logo a unique & distinct look.
Serif Fonts
If you want your logo to be classic, high-end & a timeless look then serif fonts would be perfect for your logo. These fonts are very versatile & look great with any kind of design, but work especially well with elegant, classic & vintage designs when it comes to designing your logo.
Sans Serif Fonts
If you want a modern look in your logo then sans serif fonts are there for your business. If your audience demands something sleek, simple & minimal then you should definitely opt for this typography.
Script Fonts
These designs are very much similar to common handwriting. If you want to connect with the young & modern audience then it will help in creating an instant connection with the people. You can choose from excellent calligraphic fonts to relaxed scripts in your logo.
Display Fonts
These are the decorative fonts that help you highly stylize your brand and catch the eye of people all of a sudden. So, your topography can become very strong & powerful, if you are able to combine different fonts & colors with each other.

9. Communicate with your Designer
We have covered all the necessary style points so you have to start designing your logo. You can consider many options depending on what all styling options you choose. If you have to hire logo design companies in the USA then you will get better ideas as have the expertise of professional logo designers.
We have mentioned many times in our previous blogs that one of the most cost-effective & amazing ways to get logo design ideas is to have a logo design contest. But with this step, you have to provide them with every information so they can create something unique for your business depending upon your style.
We strongly suggest hiring a logo design company as they can give you many suggestions at the same time. The designers are experts and have a great feel for what makes a good logo. But make sure to work together with your designers & create a better communication process between both of you in order to get what you want from them.
10. Evaluate your Options
When it comes to your business's logo designing then you have to look for the options. You want something that is unique, communicate with the audience and makes you stand out. If you have a logo design company by your side, you can have a brand's identity, a very crucial aspect in today's world. Let us see what defines a good logo.
–>> Memorable
–>> Works at any Size & Anywhere
–>> Is Unique & Distinctive
–>> Reflects your Brand Identity
–>> Timeless
Some general questions to ask yourself when evaluating your logo options: 
–>> It is memorable? Will customers be able to remember it?
–>> Will people be able to know about your business in 2-5 seconds?
–>> Is it versatile & delivers the correct message?
–>> Is it unique & you do need to redesign it again?
–>> Does it appeal to your target audience?
So, you need to consider many options when it comes to designing your logo. You don't have to create something which defines your personal taste, rather than what works best for your brand & business.
11. What not to do when Designing a Logo
We have listed some things that you need to consider and keep in mind when it comes to designing your logo.
–>> Do not try to think that cliches are important for your business logo. Cliches don't work all the time as they are the most usual thing to have in your logo.
–>> Try not to add more & more elements to your logo as it will make it too complicated. Simplicity is key for a memorable logo.
–>> Do not look for something trendy, as trends do not sit well for a very long time. Your logo won't look trendy after three years.
–>> Don't settle for a low-quality logo to save a few bucks. Do not play with your logo design and pay sufficiently to get an amazing logo.
12. Integrate your Logo Design into your Brand
Once your logo is designed then you need to integrate it with your business as it will help you become the brand. You have to use a logo on your business cards, packaging design, or web design. By setting the tone, font, color, and overall look & feel your logo is the starting point of your brand.
Here is everything on how to design a good logo. We hope we covered all the steps for an amazing logo for your business.