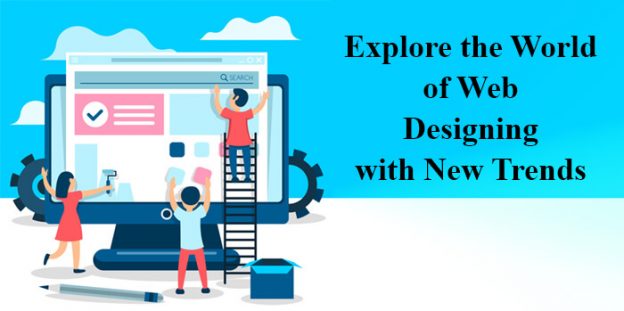 Nowadays, the advancement of technology takes place within a blink of an eye. The use of internet, evolving technical aspects and up-gradations are growing at a rapid pace. Today, not only SEOians working in SEO Company India are heading on the path of innovation, but web designers also seem to provide effective technological services to make some improvements in their business.
During recent years, responsive web designing has improved tremendously and increased by leaps and bound. Now, this field contains lots of new tools and techniques that people wish to implement for the betterment of their business.
Let's check what the new things are which have entered into the world of web designing:
Scrolling
You know, scrolling actually enhances the readability of a page, since no one ever likes to glue their eyes constantly on a single glance. Thus, it has been observed that the newest and hottest trend that had headed into the world of web designing is scroll which kept to the minimum. However, short period of scrolling is good for catching all the available points easily. Today, there are a number of long scrolling sites which has been switched to short scrolling trick!
Card Layout
People today, are more attracted to the card styled layout. This layout was first adopted by Pinterest. Card styled page layout expresses new waves into the web designing arena, also it is compact and convenient since it provides the piece of information in the form of small bits. The card seems like content containers as they represent information in the shape of rectangle, while making the users catch the point easily.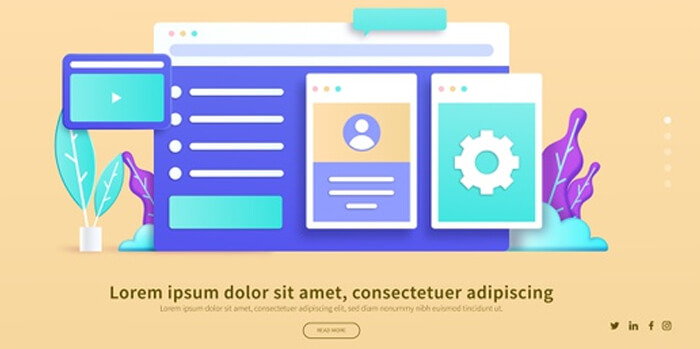 Visual Appeal
For catching the attention of visitors, it is very important to make your page visually appealing. Using HD images in your web pages is the new trend of this technology realm. Alongside, adding the piece of information and making use of images is more prominent and has been marked as a fastest growing trend of the year. Also, highlighting the design with brighter and bolder shades in different forms such as fonts, graphics and animations enhance the appeal greatly.
Iconography
Its not new that web designers are adding icons to their website, whereas it has become very popular these days. Now, the web designers of web development company India are experimenting with a range of large-sized icons by forming their SVG formats, enabling the page to look more appealing and attractive.
Buzzing Animation
Most of the websites today are almost animated and virtual. It will be really difficult for you to distinguish between the real forms and the animated ones. As we know, we designing is developing rapidly, it has made it possible to customize the website's formation as per users' choice and requirements. Animation in web designing also includes the task of creating imagery that looks real but actually these are not real.
Interactive Designs
It has become a vital part to make your web design interactive. In the realm of web designing, it is believed that interactive web pages complete the task of establishing connection between the users and your company. With this kind of pages, you can add value to the end user. Interactive forms such as tiny alarms, text alerts or a light beep can really contribute in making the people not only connect with your brand but with the device as well.
Typography
Typography is leading in its direction successfully, the courtesy goes to the streamlined interfaces. Typography which is bright, bold, and large is actually ruling the roost of web designing showground this year since its visual appeal goes really well with other elements on the web page. Also, it plays the role of interacting the message more precisely among the visitors, while making it more understandable.
Creating Design in Compact Modules
Nowadays, the web designers are adapting the process of segmenting design into small modules and components rather than designing the entire page. These tiny modules describe how the search function will work and how the site will perform its navigation process. It has defined as one of the popular trends of industry this year, which the web designers are increasingly adapting.
(Visited 12 times, 1 visits today)