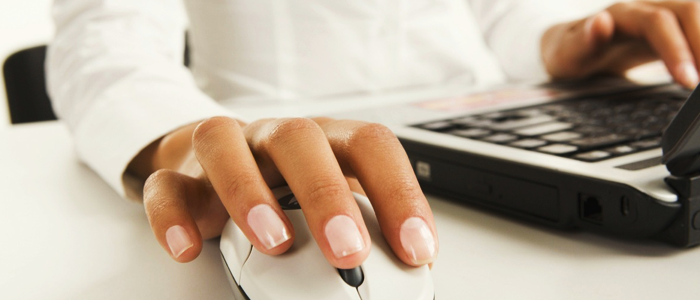 Think about those sign-ups that you made, but have you ever logged in again. Well, this is called an influential call-to-action (CTA), where the landing page convinces you to sign-up and become a member.
According to the Web Development Company India, owning a website and blogging is not enough, it is also essential to assist your visitors in their buying journey by using strategic call-to-actions (CTAs). Regarding this, you need to pull out the best of your web designing team and prepare an effectual design that pushes the visitors to click. Since CTA remains as one of the areas of interest to attract the traffic.
Further, you'll find some of the best examples of CTAs, so that you could take cues and prepare a one for your website.
1.   Dropbox
When we land on the Dropbox website, we always see a simple outline with excessive negative space. Even the embedded graphics comprise simple and subtle design. But do you know, this simple design stands as the strongest aspect. Its blue coloured "Sign up for free" CTA button captures a great amount of attention, as compared to everything else available on the page.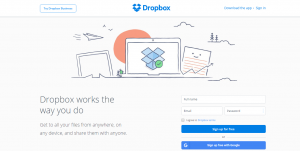 2.   Prezi
The web designers at Prezi are also enthusiast of minimalist designing. Apart from the green dinosaur and dark brown coffee, the shades which are highlighted along with a lot of negative space – black and blue. Their primary CTA 'Give Prezi a try' and secondary 'Get Started' consumes their strategic placements.
3.   Panthera
The Panthera folks are really inspired by the wildlife and wild cats, which we can understand through their design. To target the big cat lovers, Panthera has a dominating CTA saying 'Join the Pride today'.
4.   Huemor
If you land on a website which has a button saying 'launch' and along with a signaling statement as 'Do not Press', then what will you do? Will press that or not? Let me tell you, you'll be dying to press that button. Here Huemor has executed a reverse psychology concept, which obviously have a great impact.
5.   Grey Goose
This is called a unique CTA to click. This kind of CTA "Discover a Cocktail Tailored to Your Taste" enables the visitors to have a feeling of an enticing game. And the accompanied play icon gives a hint that visitor will be directed to a video, which imitates a better idea of get people clicking.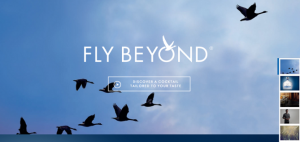 6.   Evernote
The topmost statement "Remember Everything" is clear to understand. The Evernote's design is super simple that shows the benefits to the visitors to apprehend what the site is all about. Plus its green coloured CTA "Sign Up" buttons goes well with the page's theme.
7.   Humboldt County
It is the gorgeous website of its own. The moment you land on this website, it welcomes you with a full-screen video screening amazing footage. And yes, the most interesting part of this page is their unconventional call-to-action button which is placed right at the bottom side, featuring a bunny icon and statement as "Follow the Magic".
8.   Madewell
The greeting headline on the page "I'm Looking For…" is itself steals attention of the visitors. Further, this headline is followed by a "Clothes That'll Travel Anywhere", representing the categories available on the site. And later you will find two options "Yes, Take Me There" or "Hmm… What's Next?" this is called an interesting plan for CTA.
9.   EPIC
EPIC has used their homepage to present their work, their art. The greeting animated videos show their work they have done for their clients. The primary CTA stands out on the page influencing the visitors to start a new project – "Let's Start a new project together".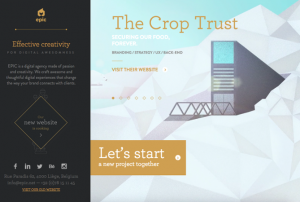 10.   Square
If you want an effective CTA design, then you need to think beyond the button design criteria. Besides that, you also need to consider some elements like background, surrounding images, and the text, as suggested by the Internet Marketing Company.
Mindful of other elements, the designing team at Square accessed the power of simplicity and returned a great homepage containing interesting texts, images, background, and a great button for CTA.
If you have some interesting examples for CTA, then the comment section is right below the text!