Designing an effective User Interface:
User Interface (UI) Design essentially refers to anticipating end user needs and goals and ensuring components of interface are designed in a manner that makes them easy to grasp, access and use by the end user to attain their end objective. UI designing involves all the 3 elements of visual design, interaction design as well as information architecture.
User Interface design is based on 3 fundamental principles: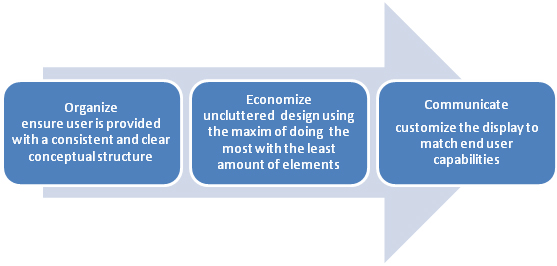 Below are some tips to keep in mind while UI designing :  
Start the process of designing keeping the user in mind….